Bob Marley 24-Hour 'KAYA Radio' Live-Stream Launches For 4/20
Beginning at midnight EST, the reggae icon's YouTube channel will stream 24 hours of KAYA Radio, featuring nonstop music, videos and much more.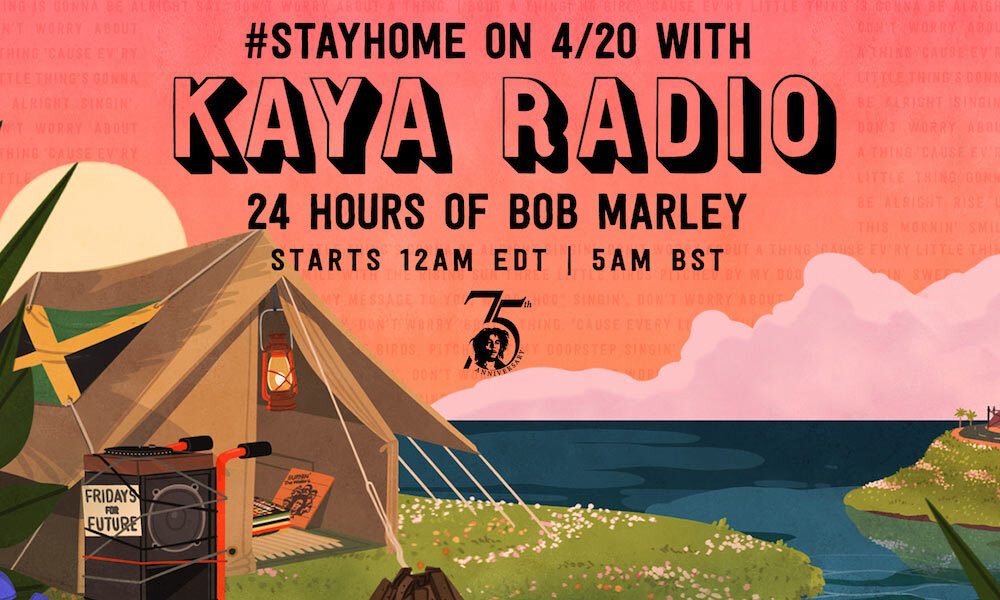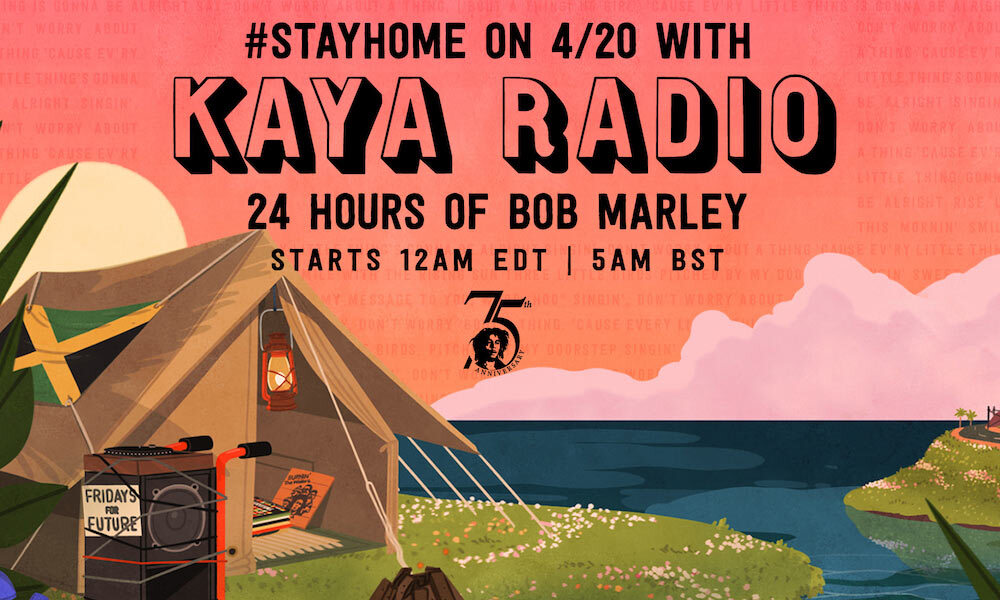 This year for 4/20, the first family of reggae is encouraging Bob Marley fans to stay home and relax by streaming 24-hours of joyful, audio-visual nuggets, including Marley's beloved albums and concert footage from the artist and his family. Additionally, there will be plenty of fresh content, including episodes of the new docuseries, Bob Marley Legacy, messages from the Marley family, and new music videos. The 24-hour 'KAYA Radio' broadcast, which kicks off at midnight EST on 20 April, is part of the year-long "Marley 75" celebrations.
2020 marks what would have been the 75th birthday of reggae pioneer, Bob Marley (1945-1981). A musical, political and spiritual icon of mythical proportions, Marley was the first Jamaican artist to give voice to the struggles of his people and the Rastafarian culture and the first to gain worldwide fame, helping to popularize reggae music throughout the globe. Though he was only 36 when he lost his battle with melanoma, Marley left behind an incredibly rich catalogue of music with his band, The Wailers, including 13 studio albums, and instantly-recognizable hits like, 'No Woman, No Cry', 'I Shot The Sheriff', 'Stir It Up', 'Could You Be Loved' and 'Get Up, Stand Up'.
KAYA RADIO 📻 4/20 #StayHome Marley Livestream! #BobMarley75
Marley's life and work are being celebrated throughout 2020, to mark what would have been his 75th birthday. As part of these tributes, a trove of new video content is being released, including the 12-part Bob Marley Legacy. The series, which premiered in February on the artist's YouTube channel, explores Marley's widespread impact through intimate conversations and interviews with the artist's family, friends and fans, all woven together with his original music, remixes and covers.
Additionally, 14 all-new music videos are being created for Marley's biggest hits. Three of these have already premiered, including 'Redemption Song', which features breathtaking, hand-drawn animations from French artists Octave Marsal and Theo De Gueltzl. The second, 'Easy Skanking', features live-action footage filmed in Kingston, Jamaica, from Argentinian director Brian Kazez. On Friday,  'Three Little Birds' premiered. The video features a whimsical cartoon starring a pig and a wolf who set aside their differences and find common ground.
Listen to the Best of Bob Marley on Apple Music and Spotify.
Format:
UK English