Boy George Reveals Details Of Forthcoming Biopic 'Karma Chameleon'
'I don't think there's any need to fabricate. It's just whether whoever plays me gets me, and doesn't think they have to play a caricature.'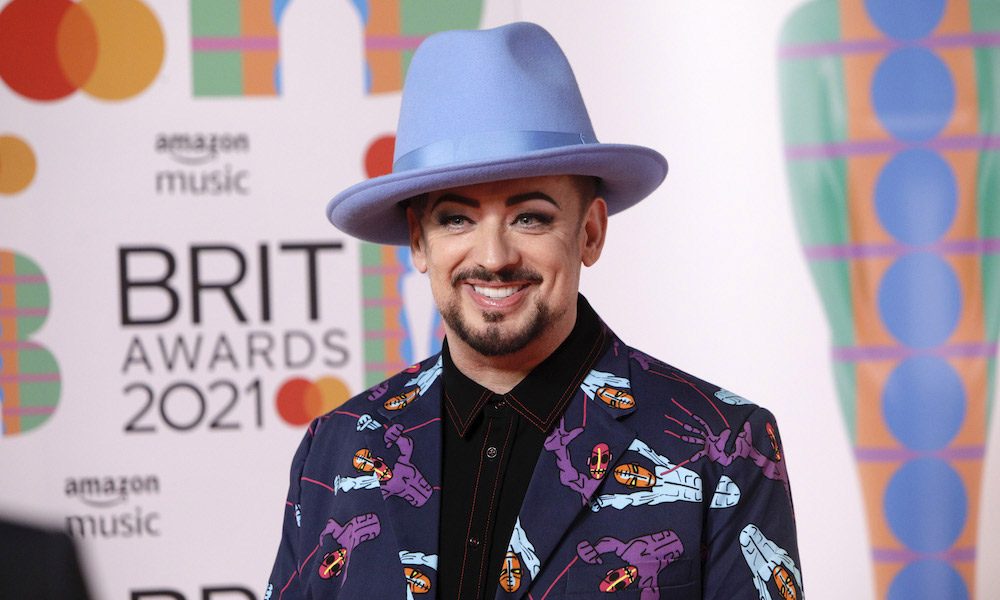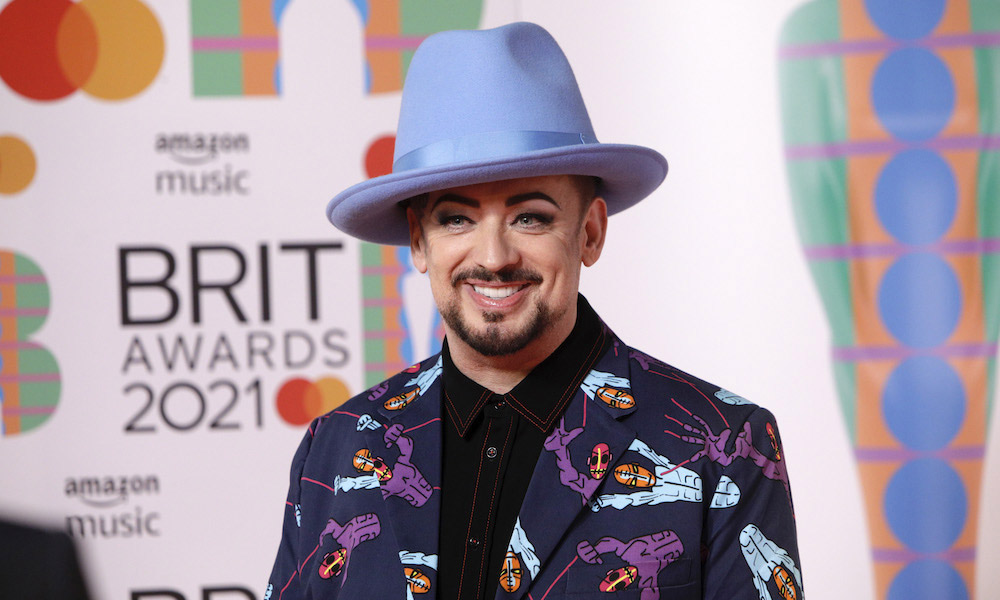 In a recent interview at the 2021 BRIT Awards, Boy George delved into some details about his forthcoming biopic Karma Chameleon, which has been in the works for a number of years.
Though the casting, release date, and other concrete details of the film have yet to be confirmed and revealed, the Culture Club member shared his hopes and expectations for how his life and journey into stardom will be documented.
"The truth is the most interesting thing, I don't think there's any need to fabricate," George told NME on the BRIT Awards red carpet. "It's just whether whoever plays me gets me, and doesn't think they have to play a caricature."
Karma Chameleon will detail Boy George as he goes from small-town life in England to the fame and stardom brought about by his time in Culture Club with Jon Moss, Roy Hay, and Mikey Craig in the 80s. The film is named after the group's second No. 1 UK single which appeared on their 1983 album Colour by Numbers.
"I don't really have a fixed idea about who that person is anyway, because I'm not that person anymore. I probably wasn't that person at the time," he explained of film branching decades into the past. "I'm not saying I was a bank robber or something, but all my stuff is out there. I've never really been a person who has had secrets. I've never had a press agent to stop these things coming out, so it's all out there."
The film will be shot by Millennium Media with Sacha Gervasi as its director and Kevin King Templeton and Paul Kemsley as its producers. Boy George will executive produce the film alongside Jessica de Rothschild while Kate Ringsell boards as casting director.
"Now with Millennium Media coming on board, all of the elements are in place and I look forward to finding a dynamic lead," Templeton told Deadline. "Having spent time with George over the last four years developing the film, it is important to me that his story gets told in a way that honors him."
George's desired takeaway from the film is simple: "I want it to be brilliant obviously. I want it to be brilliant, truthful, I want it to make people cry, I want it to be very heartfelt and honest."