Watch Brenda Lee Sing Vintage Torch Song 'All Alone Am I' On 'Ed Sullivan Show'
'Little Miss Dynamite' delivered the song on the January 13, 1963 edition.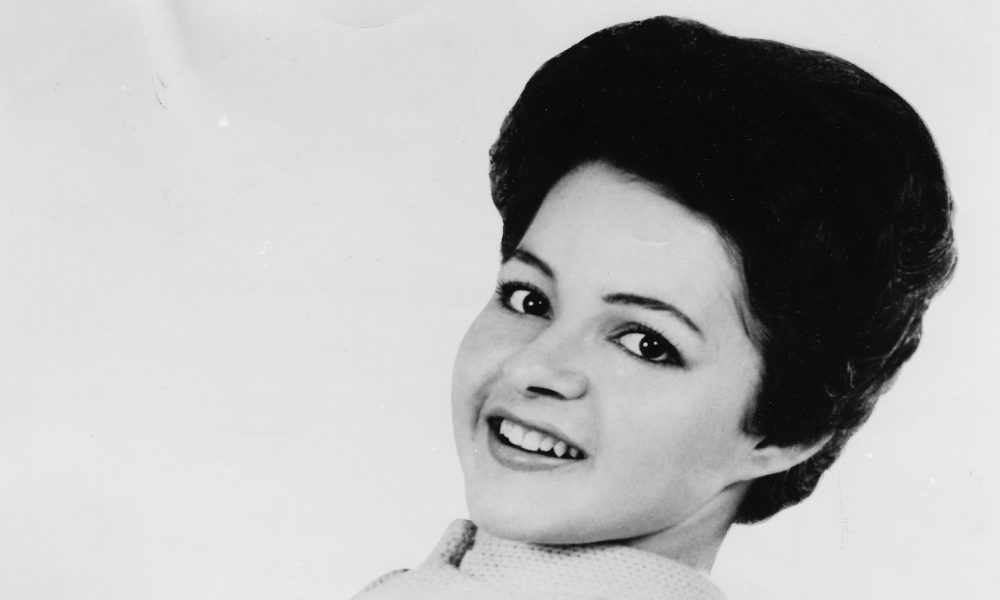 A vintage performance by Brenda Lee of her classic ballad "All Alone Am I" has been newly shared from the archives of The Ed Sullivan Show. As the annals of the long-running variety series continue to be restored and made available to modern audiences, the clip gives audiences a flavor of the show in its pre-British invasion era of 1963.
"Little Miss Dynamite" delivers the song on the January 13, 1963 edition, seen in black and white, when Sullivan had already been a fixture on network television for nearly 15 years. Lee had been having hits in the US since emerging on Decca Records at the age of 12, in 1957, the year after signing with the company. Her first major hit was "Sweet Nothin's" in 1959 and she had two No.1s in 1960, with the Grammy Hall of Fame entry "I'm Sorry" and "I Want To Be Wanted."
Brenda Lee "All Alone Am I" on The Ed Sullivan Show
"All Alone Am I," written in Greek by Manos Hadjidakis, was first recorded by Tzeni Karezi for the soundtrack of the film The Island of the Brave. Arthur Altman wrote the lyrics for the English translation, which Lee cut with country linchpin Owen Bradley producing. Her single entered the Billboard Hot 100 in September 1963 and spent two weeks at No.3 in November, while the Crystals' "He's A Rebel" was at No.1. Lee's release went on to reach No.6 in the UK.
In the week of her Sullivan performance, Lee was joined on the bill by comedian Jackie Mason and singer-actor Robert Goulet. She returned to the show in May on a line-up including actresses Ann-Margaret and Vivian Leigh, and made a later appearance in 1966 alongside the Young Rascals and news anchor Walter Cronkite.
Lee's festive perennial "Rockin' Around The Christmas Tree" has recently had another season in the spotlight, reaching No.2 for the third year running on the Hot 100. In the UK, after reappearing in the Top 10 in 2018, it has been back there of late, climbing on the pre-Christmas chart to No.8.
Listen to the best of Brenda Lee on Apple Music and Spotify.