Brigitte Calls Me Baby Announces 'This House Is Made Of Corners,' Shares 'Impressively Average'
The band's debut EP will arrive on November 3 via ATO Records.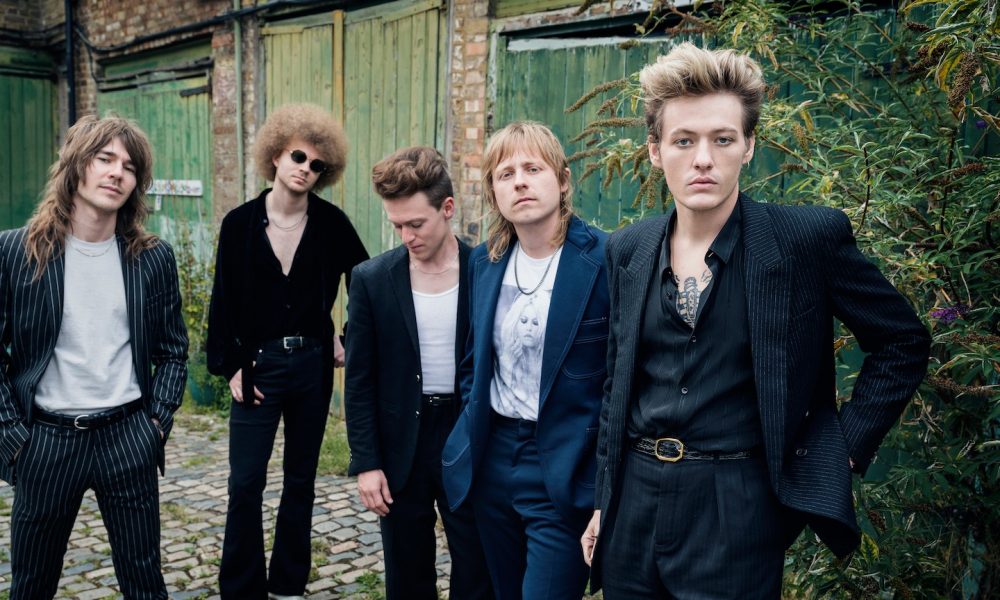 Brigitte Calls Me Baby, newly signed to ATO Records, have announced their debut EP This House Is Made of Corners, due out on ATO on November 3. The five-song project from the Chicago band was recorded with nine-time Grammy Award-winning producer Dave Cobb (best known for his work with Chris Stapleton, Jason Isbell, and Sturgill Simpson) at RCA Studio A.
Brigitte Calls Me Baby finds the future of rock in its past. The Roy Orbison-admiring, Smiths-influenced band spans genres and eras, merging the romanticism of mid-century pop with the energy and intensity of early-millennium indie-rock.
Brigitte Calls Me Baby - Impressively Average
Centered on Wes Leavins' hypnotically crooning vocal work, the result is a rare convergence of sophistication and style and unabashed sincerity. As such, lead single "Impressively Average" arrives in fashion with pounding rhythms and shimmering guitar tones that form the backdrop to what Leavins refers to as a song… "born from the contrast of self-love mingled with self-loathing. To me, it represents my obsession with presentation yet transparency. The song captures how I want to portray an image but with honesty. I want to go there even when it's uncomfortable, and write unapologetically."
"In so much music there's a desire to be perceived as someone who's got it all figured out, but I never want to paint a picture that isn't true," says Leavins. "I know that when I was younger I was looking for something to latch onto that I could connect with and feel a part of, so I'd hope that our music could provide that for others. I want to create something that helps people feel more alive, and that will last long after we're gone," he continues.
Originally from the Southeast Texas town of Port Arthur, Leavins grew up listening to Roy Orbison records at his grandparents' house next door, while his parents played him new-wave bands like The Cars and his friends turned him onto Radiohead and The Strokes. At age 13, Leavins took up guitar and began writing songs of his own, quickly discovering his distinct vocal style.