GloRilla, Yo Gotti, EST Gee, And More Star On CMG The Label's 'Gangsta Art 2'
The project also features Moneybagg Yo, Mozzy, and more.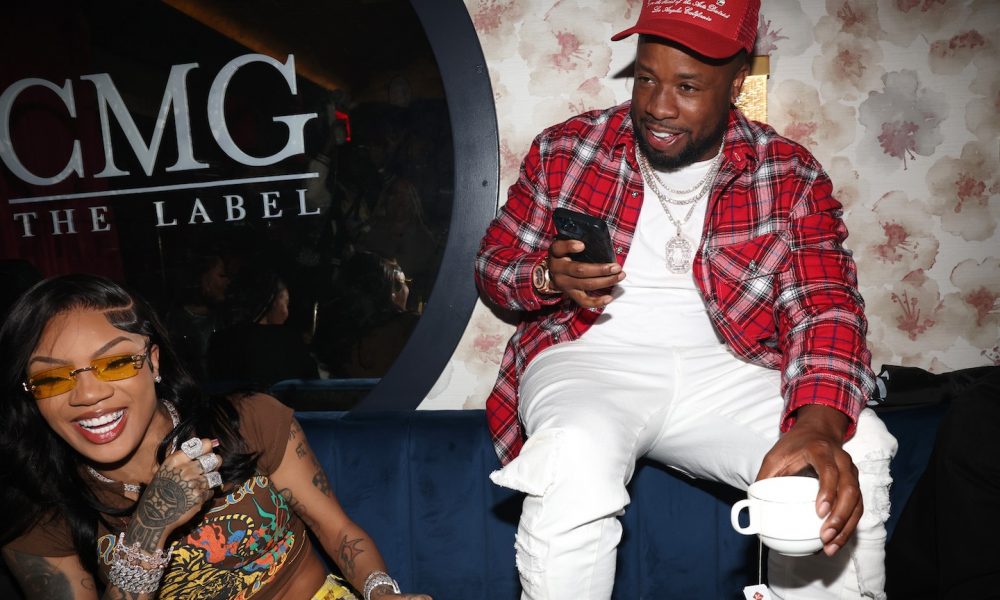 CMG The Label has released Gangsta Art 2, the long-awaited sequel to the star-studded record label's compilation.
The album includes a mix of dynamic collaborations and solo singles from CMG CEO Yo Gotti and his all-star roster that includes Moneybagg Yo, GloRilla, Blac Youngsta, EST Gee, 42 Dugg, Mozzy, Lil Poppa, Big Boogie, and Lehla Samia. Additionally, the album boasts special appearances from Sexyy Red, Fivio Foreign, Gloss Up, BIG30, and more.
The 17-song album showcases the label's versatility from fiery bars from Gotti on "Fire Us," "Soldier," and "Foundation" to showcasing Lehla Samia's sultry voice on "You Want It." Another standout includes GloRilla's collaboration with Fivio Foreign on "Cha Cha Cha" that combines two of the music industry's brightest stars' distinctive styles.
Earlier this month, GloRilla set the tone for the compilation album with the release of "Wrong One" alongside Gloss Up, Slimeroni, K Carbon, Aleza, and Tay Keith. Shortly thereafter, Moneybagg Yo followed it up with the release of "Big Dawg" with Sexyy Red that included a memorable and mesmerizing hook.
Gangsta Art 2 comes after the label's first compilation album, Gangsta Art, which dropped in July of 2022 and included features from Kodak Black, Coi Leray, BIG30, and more. It also included GloRilla's "Tomorrow" which amassed over 13 million views and seven million streams on Spotify alone, and Gotti, Moneybagg, Mozzy and Lil Poppa's collaborative effort on "Big League," which was tapped as the official song of the 2022 NBA Finals between the Golden State Warriors and the Boston Celtics.
Gangsta Art 2 Tracklist:
Overstood – (Glorilla)
50-50 – (Moneybagg Yo)
Fa Fa Fa – (Yo Gotti & EST Gee)
Broad Day – (Mozzy Ft. Rich Homie Quan)
Big Dawg – (Moneybagg Yo & Sexyy Red)
Bae – (42 Dugg)
Pop It – (GloRilla)
4 Dat Money – (Lil Poppa & YTB Fatt)
Cha Cha Cha – (GloRilla & Fivio Foreign)
You Want It – (Lehla Samia)
Soldier – (Yo Gotti, EST Gee, & BIG30)
Fire Us – (Yo Gotti & Blac Youngsta)
Place We Dream About – (Lil Poppa)
Wrong One – (GloRilla, Gloss Up, Slimeroni Ft. K Cabon, Aleza, & Tay Keith)
Foundation – (Yo Gotti & Big Boogie)
One Time – (42 Dugg)
Anybody – (Blac Youngsta)
Behind Them Walls – (Mozzy)