Moneybagg Yo Recruits Sexyy Red For New Single 'Big Dawg'
The track will be featured on CMG's 'Gangsta Art 2,' out September 29.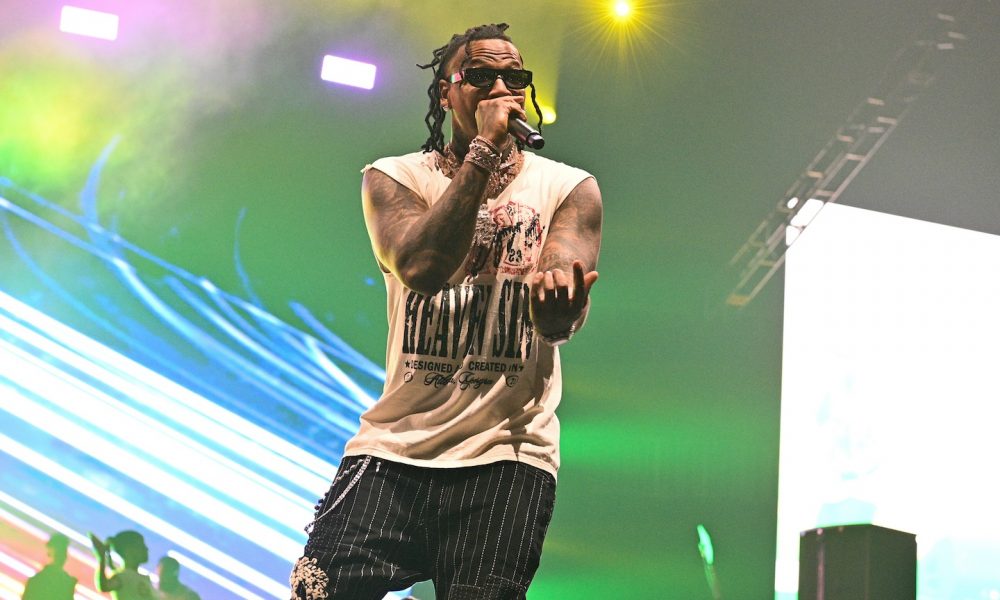 Moneybagg Yo joins forces with St. Louis upstart Sexyy Red for the anthemic new single "Big Dawg." The track boasts mesmerizing interplay between the two artists over bone-rattling beats and sleek production.
It's the latest win for Bagg in a year that is proving to continue to be a major breakthrough. "Big Dawg" is set to appear on CMG The Label's highly anticipated forthcoming compilation album Gangsta Art 2, set to be released on Friday, September 29.
"I want a big dawg, a big dawg," Red proclaims at the start of the track. "You ain't got no bag, you can't even look at me, n___a." Later, Bagg chimes in to remind his collaborator of his financial bonafides. "She like my grillz, so when we f__k and I'm on top, she lick my teeth," he raps, before listing his favorite brands: "Prada, Balenciaga, Louis V." It's the kind of unfiltered banger that showcases both their strengths and creative chemistry.
"Big Dawg" is Bagg's first track since dropping his sprawling mixtape Hard to Love, which was released this summer. From the tape's beginning to end, he reminds the listener just how propulsive his music can be. The project is out now courtesy of CMG/N-Less/Interscope Records.
To accompany the release, Bagg shared the imaginative video for "Where Ya Bih @." In the visual directed by whipalo, Bagg pays great homage to the 2005 Oscar-winning film, Hustle & Flow. The parallels between Bagg and the main character are uncanny as the iconic movie follows the dramatic life of a hustler turned rapper named DJay (originally played by Terrence Howard), who's also a native Memphian.
Like Bagg, DJay's an overachiever with a stop-at-nothing approach and a crystal-clear vision for his success, and in the video Bagg seamlessly taps into that role as he playfully paints the picture of his comparable drive and passion.