Connie Diiamond Makes Her Mark With New Single 'Move'
The Bronx drill artist is set to release a new EP soon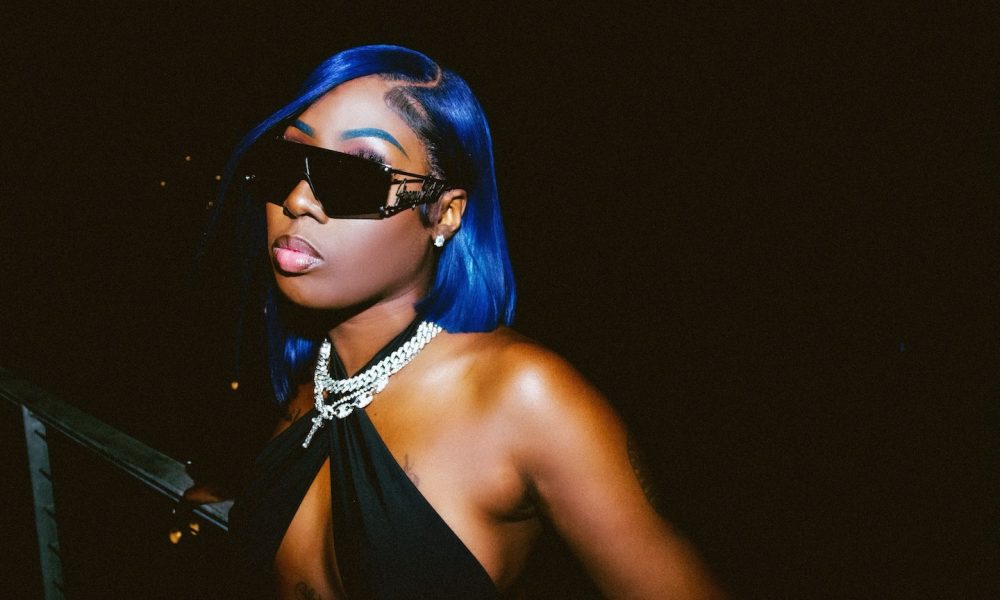 Connie Diiamond has unveiled her new single and first piece of new material to arrive this year in "Move."
"You better move b___h," she raps on the ferocious track. "I'm telling you now/I ain't the one to fool with."
The Bronx native previously premiered the single under the title "Move B___h" as part of a live performance for the YouTube channel BlockWork TV. The official release follows her December 2022 EP, Gift Raps, and a feature on the NBA 2K23 soundtrack.
Although a new record is yet to be announced, a press release states that Diiamond has "another new EP ready for the top of the year."
Drill artist Diiamond's buzz began in 2016 with her freestyle atop Drake's "Summer Sixteen" before a menacing 2021 rendition of DaBaby's "Ball If I Want To" sparked a viral flame. Since then, she's shared EPs like 2019's Southern-fried Trappin' For the 99&2000, which found her spitting over Down South classics, as well as 2020's Trap Elliott 2.0, and 2022's Flow of Forum, which celebrated New York City hip-hop.
These EPs led to acknowledgment from various media outlets, including Consequence of Sound, NPR, XXL, and more. "If Ice Spice raised the flag for the Bronx with "Munch," fellow BX native Connie Diiamond is running with the torch," NPR Music said.
XXL described her as "an important part of a burgeoning NYC drill scene that has a litany of talented women who rap within it." It added: "Her style is very aggressive, with a technical sharpness that belies someone who loves what she does."
Diiamond's genuine nature has also led to multiple co-signs in the rap industry, including peers like Fivio Foreign and Remy Ma.
"I just want people to view me as an overall creator—not just a phenomenal female rapper," she said in a press release. "I want to just be a phenomenal artist overall."