Watch Country Favorite Roy Clark's Virtuoso 'Malagueña' On 'Ed Sullivan Show'
Clark performed the flamenco-influenced instrumental 'Malagueña' on a 1970 edition of the show.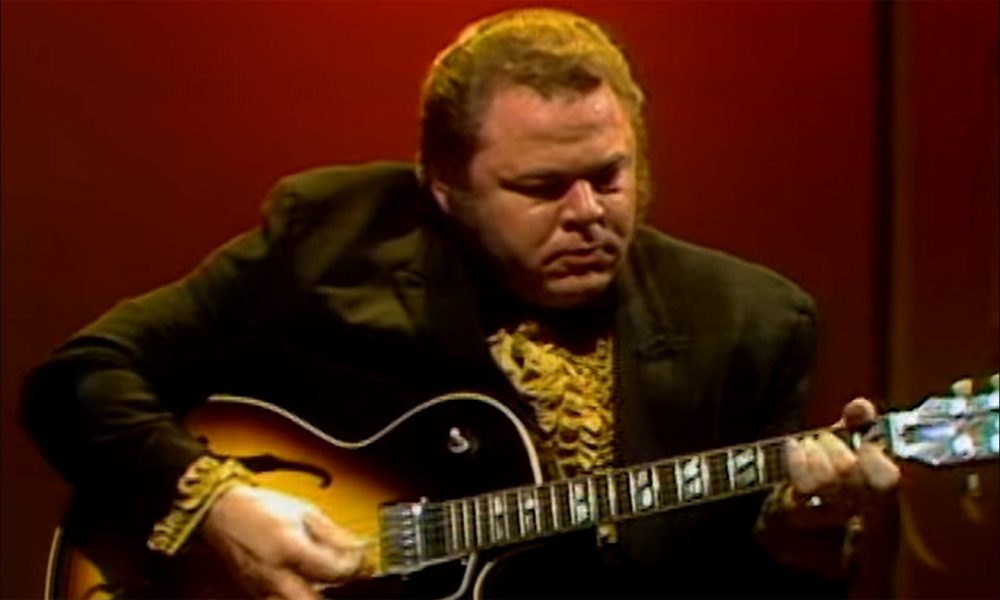 Fans of revered country star, instrumentalist, TV host, and actor Roy Clark can see a clip of him in action in a 1970 edition of The Ed Sullivan Show. Here's the hitmaker performing the flamenco-influenced instrumental "Malagueña" on the November 1 show that year.
The video is part of the huge archive of performances that are now available via the official YouTube channel of the long-running series. Clark's fellow performers in that show were Bobbie Gentry and Melba Moore.
Clark, born in Meherrin, Virginia, first made the country charts in 1963 with the Top 10 hit "Tips Of My Fingers" and was a regular presence on the bestsellers all the way until the end of the 1980s. In the meantime he was the much-loved host of the long-running series Hee-Haw and acted in the hit TV series The Beverly Hillbillies. He was the CMA Entertainer of the Year in 1973 and its Musician of the Year in 1977, 1978, and 1980. Clark's biggest hit was the 1973 No.1 "Come Live With Me" but he had other Top 10 hits including two No.2 successes with "Somewhere Between Love And Tomorrow" and "If I Had To Do It All Over Again." He died in 2018.
Roy Clark "Malagueña" on The Ed Sullivan Show
"Malagueña" was published in 1928 and written by composer-pianist Ernesto Lecuona as the sixth movement of Suite Española. Lecuona was inducted into the Songwriters Hall of Fame in 1997. It was covered, notably from the 1950s to the 1970s, in numerous versions both vocally and instrumentally, including by Caterina Valente in 1955 and Connie Francis in 1960. More recently, the Gypsy Queens recorded it in 2012.
Clark's version of the tune first appeared on the 1965 Capitol album The Roy Clark Guitar Spectacular! And was also on his Best Of collection in 1971 and The Entertainer of the Year in 1974, with a live version on Roy Clark In Concert in 1976.
Watch all the latest archival videos from The Ed Sullivan Show on the program's official YouTube channel.