Watch Part Two Of Craft Recordings' 'Shoplifting With Chick Corea' Video
In this episode, the much-missed star shares his respect of the artistry of jazz and the musicians he knew so well.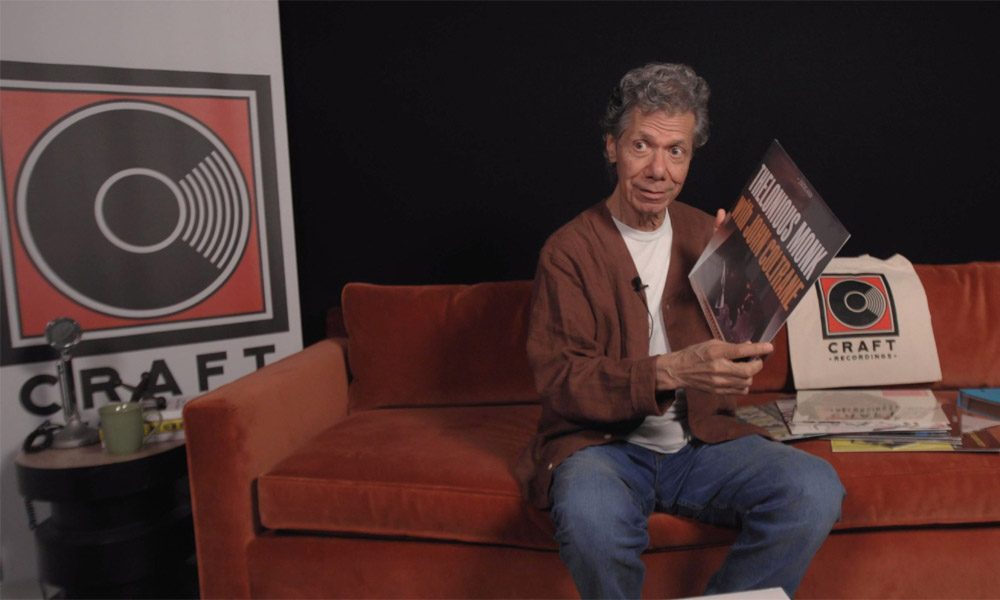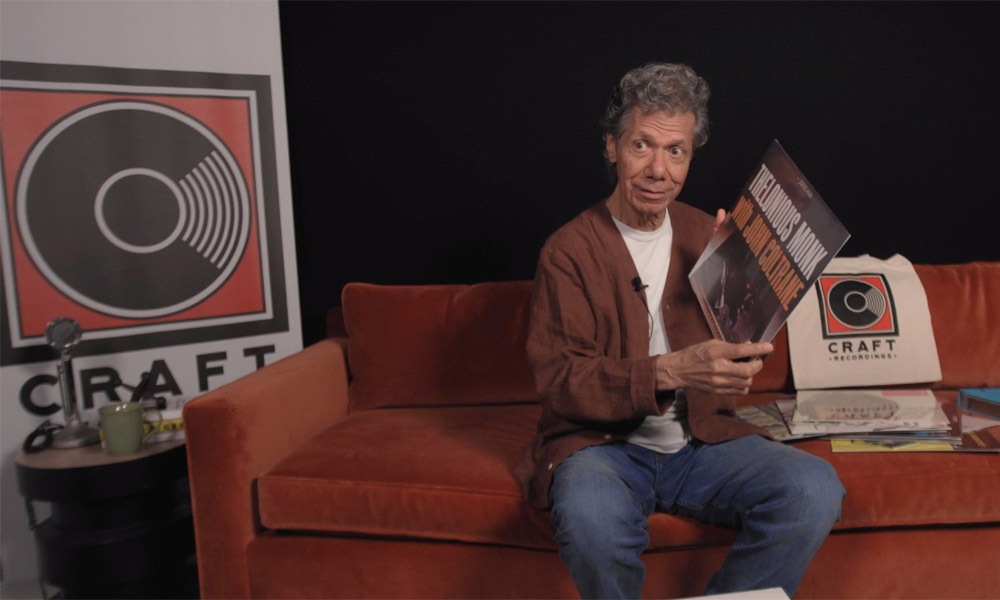 Normally Craft Recordings only share one episode of their popular 'Shoplifting' video series with any particular artist. The late Chick Corea, however, was so eager to share his musical passion and vast knowledge of jazz, Craft were fortunate to shoot enough material for three episodes. Accordingly, you can now check out Part 2 of 'Shoplifting With Chick Corea' below.
Shoplifting With Chick Corea (Part 2 of 3) Ep 19
In this second episode, the much-acclaimed star shares his respect of the artistry of jazz and the musicians he knew so well. The 23-time Grammy-winning jazz legend shares insider's insight into the complex dynamic between Thelonious Monk and Miles Davis, muses on Ornette Coleman's new direction in jazz, gives us his must-have record list, divulges why he moved to New York after high school – and much more.
During the episode, Corea delves into albums including Miles Davis & Milt Jackson's Bags Groove; The Miles Davis Quintet – Cookin' With The Miles Davis Quintet; Thelonious Monk's Thelonious Alone In San Francisco; Thelonious Monk with John Coltrane's Thelonious Monk with John Coltrane; Charles Mingus' Mingus At The Bohemia; John Coltrane's Soultrane and Ornette Coleman's Something Else!!!!
Sadly, shortly after his 'Shoplifting' interviews were filmed, Chick Corea died at the age of 79. According to a statement released at the time of his death in February this year, the legendary jazz keyboardist and fusion pioneer had been diagnosed with a rare form of cancer shortly before his death.
A 23-time Grammy Award winner, Corea was a highly prolific artist, who released more than 100 studio and live albums throughout his nearly 60-year career. In addition to playing alongside Miles Davis in his early years, Corea founded the innovative fusion band Return to Forever, the avant-garde jazz group, Circle, and, later the Chick Corea Elektric Band. He also took part in a variety of duet projects – both in the studio and on stage – collaborating with such artists as Gary Burton, Herbie Hancock, and Béla Fleck.
While Corea was well-known for his influential work within the fusion landscape, he regularly explored other genres – including Latin jazz and classical projects.
Born Armando Corea in 1941, he grew up outside of Boston and was surrounded by music at an early age. His father, who played trumpet in a local group, introduced his son to jazz, and encouraged him to play his own music. Corea quickly proved himself to be a talent on the piano, as well as the drums — but he was eager to expand his practice. In a 1975 interview with the NME, Corea recalled, "[I] could play the most difficult classical pieces well, knew about harmony, theory — and I chucked all that stuff out the window and started playing with my elbows. It made me feel I had some sense of identity, and it was myself."
Chick Corea's appearance on Craft Recordings' 'Shoplifting' follows such guests as The Zombies duo Hugh Grundy and Chris White, Metallica's Robert Trujillo, Travis frontman Fran Healy, Taking Back Sunday and Filter's Richard Patrick.
To watch 'Craft Recordings Presents: Shoplifting', visit their official YouTube channel.