Cynthia Weil, Co-Writer With Husband Barry Mann Of Countless Pop Classics, Dies At 82
'It's a great loss to American Pop Music,' wrote her contemporary Neil Sedaka, 'as she wrote some of the standards that will live on forever.'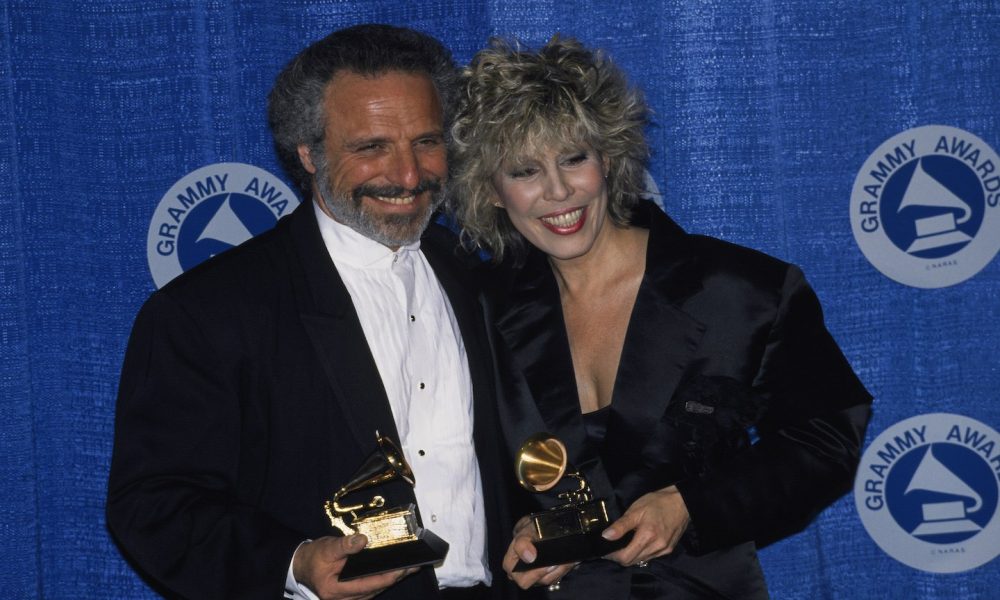 Cynthia Weil, the prolific, Grammy-winning songwriter who, with longtime collaborator and husband Barry Mann, created some of the greatest pop songs of the 20th century, died on Thursday (1) in Beverley Hills, at the age of 82.
The news was confirmed by her daughter Jenn Mann, who said Weil was "the greatest mother, grandmother and wife our family could ever ask for. She was my best friend, confidant, and my partner in crime and an idol and trailblazer for women in music."
One of their contemporaries, Neil Sedaka, wrote: "I am very saddened to hear about the passing of Cynthia Weil. We were very close during our time together at the Brill Building. It's a great loss to American Pop Music, as she wrote some of the standards that will live on forever. My heart goes out to Barry and the family."
You've Lost That Lovin' Feelin'
Weil and Mann, who were married for 62 years, including a two-year hiatus in the 1980s, wrote such enduring classics as "You've Lost That Lovin' Feelin'," "We Gotta Get Out Of This Place," "On Broadway," "Walking In The Rain," "I Just Can't Help Believing," "Make Your Own Kind Of Music," "Here You Come Again," "Looking Through The Eyes Of Love," "Don't Know Much," "Just Once," and many others.
They were jointly inducted into the Songwriters Hall of Fame in 1987, the Rock & Roll Hall of Fame in 2010, and received the latter's highest accolade, the Johnny Mercer Award, in 2011. In 2007, they wrote and starred in a Broadway show inspired by their songbook, called They Wrote That?
Weil was born in New York City on October 18, 1940, and trained as an actress and dancer, but soon discovered her talent for writing. She and Mann met at New York's famous songwriting "factory" the Brill Building, marrying in 1961. Soon they were forming a creative partnership with another prolific name of the day, the later-disgraced Phil Spector.
Ronnie Spector's social media carried the message: "The writer of 'Walking in the Rain,' Ronnie's favorite Ronettes song, Cynthia Weil passed away today. Along with her husband Barry Mann, Cynthia wrote too many hits to count. 'Walking' was the only recording Ronnie did in just 1 take." Micky Dolenz, the last surviving original member of the Monkees, for who the pair also wrote, posted: "Deeply saddened to hear of the passing of Cynthia Weil…one half the song writing team of Mann-Weil. They wrote some of the most iconic songs in pop history."
Greg Shaw wrote in The History of Rock in 1982: "Mann and Weil were the hipsters of the Brill building set. While Carole King and her friends were basically square, middle-class types who wrote things like 'Take Good Care Of My Baby' by day and went to the theatre or stayed home watching TV at night, Barry and Cynthia liked to hang around the Greenwich Village scene with poets, beatniks and jazz cats."
Weil told Bam in 1983 of the pair's creative process, then already 20 years old: "The fact that our livelihood is something that comes from Who Knows Where can at times be absolutely paralyzing. The closest thing I can think of is athletics. The pitcher doesn't know why his curveball isn't curving that afternoon. Both of us have become sports fanatics because of that sympathy.
"Why do I sit at the piano and nothing comes one day, and the next day everything's flowing and I can find 42 things to write about I've never written about before? So you have little tricks. Listen to the radio. Don't listen to the radio. Wear shoes, don't wear shoes. Write in the living room. Write in the den."