Def Leppard-Branded Beer To Be Launched During Their US Tour With Journey
Known as 'Def Leppard Pale', the new brew will be launched on 23 May and will then be available at all dates on the the two bands' co-headlining trek.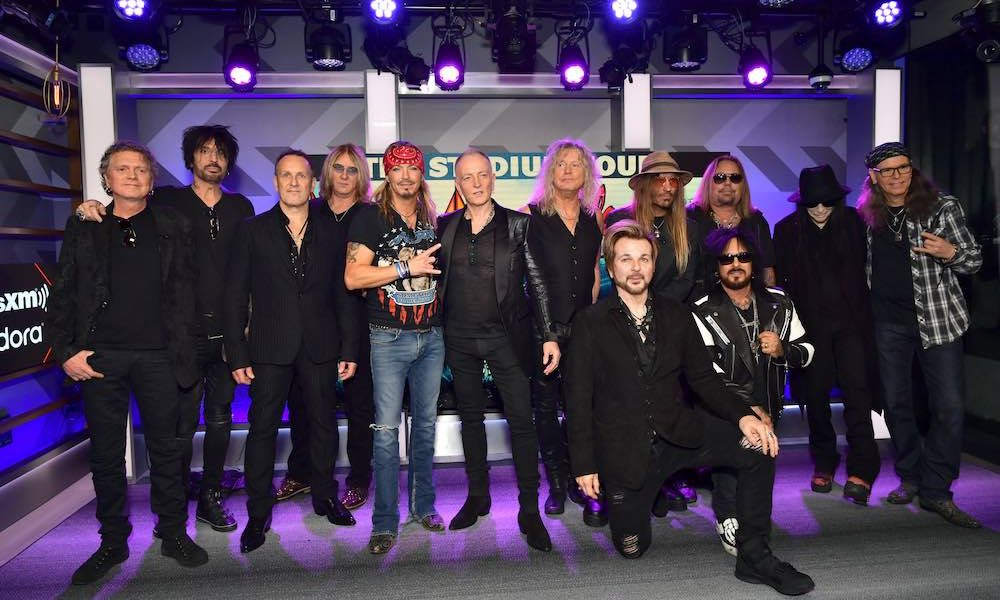 Def Leppard are set to unleash a special branded beer during their massive upcoming US co-headlining tour with Journey. Both fanatics of their craft, Def Leppard and Seattle craft brewery Elysian Brewing have blended their worlds together to create a new brew named Def Leppard Pale.
The beer was brewed with a view to fusing the infamous malt bodies of British ales with the flavour of Pacific Northwest. The beer will be on sale starting on May 23 (the second stope on the two bands' co-headlining tour at Times Union Center in Albany, New York) and is available in 16oz cans and on draught at most concert venues and select restaurants, bars and pubs near the venue. The can was designed in tribute to the 30th anniversary of Def Leppard's landmark album Hysteria.
DEF LEPPARD PALE - Available This Summer!
"It tastes great — that's the most important thing I can tell you," Def Leppard singer Joe Elliott recently told Billboard. "I would pass on doing an interview about this if I didn't like it. That to me is the most important thing."
As for whether Def Leppard Pale will have a life beyond the Journey tour, Elliott said: "There's no cut-off time on this. If it takes off and people like it, it can be around. Iron Maiden has a beer named Trooper and they've done really well with theirs. We have to see if we can match that. It's been around five years or so by now, so there's a long way to go to keep up with them and all these other people [with branded alcohol such as] Jimmy Buffett. We don't know what kind of legs it's going to have — come back to me in a couple years on that one, I'm not gazing into a crystal ball right now."
For more information about Def Leppard Pale, please check out the Elysian Brewing Company's website.
Explore Our Def Leppard Artist Page.
Format:
UK English