Watch Def Leppard Celebrate Landmark 2019 In New Recap Video
Among othere things, the video includes footage of the band meeting fans, conducting radio and TV interviews and much more.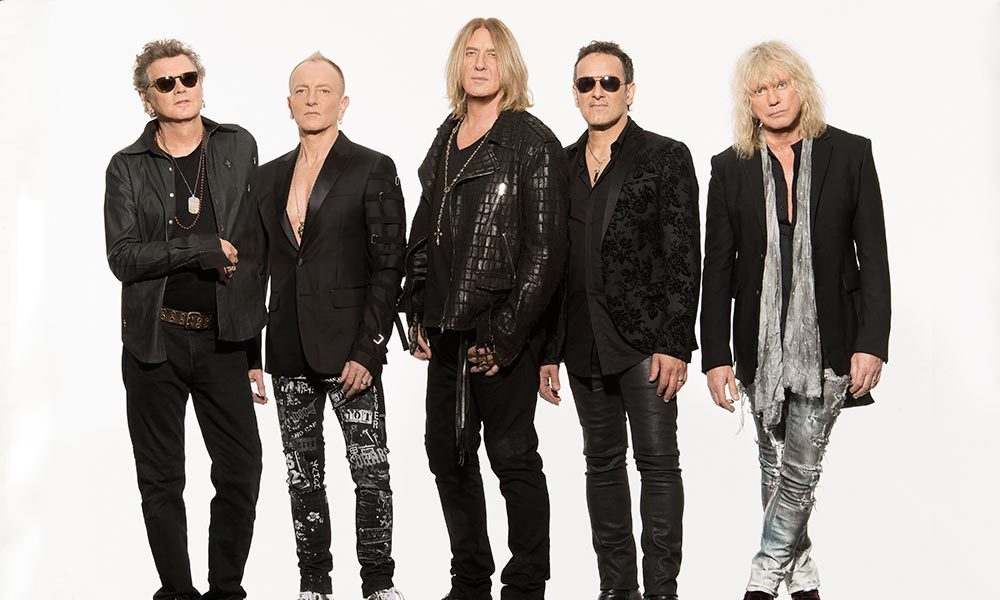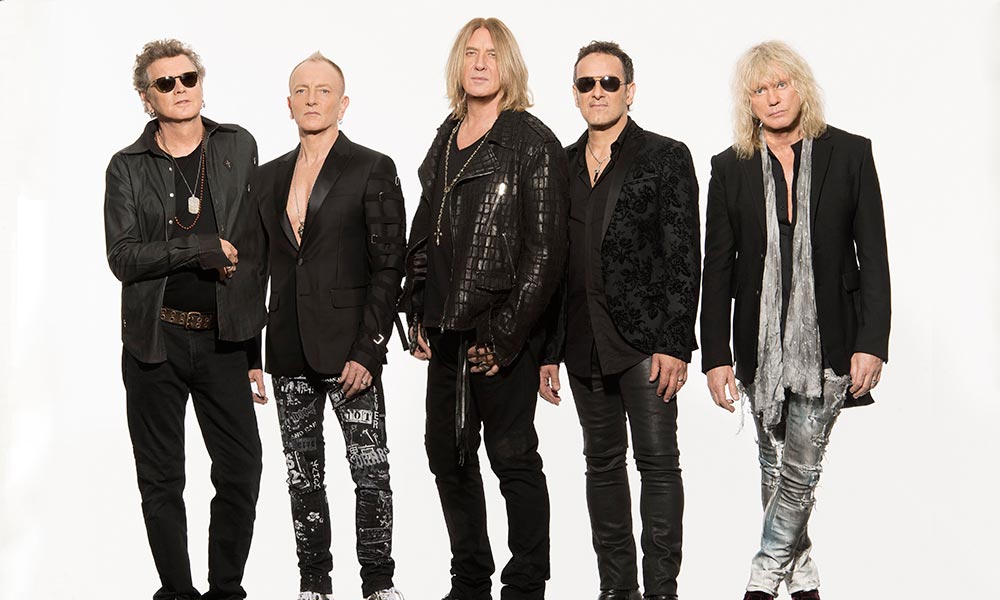 Def Leppard have released a video where they revisit the highlights of a momentous 2019. You can check it out below.
What a year! Def Leppard 2019 Recap
It's been an incredible year for the band, with their induction into The Rock And Roll Hall Of Fame in March, a European tour complete with headline slot at the UK's Download festival, a summer tour of Canada, and a 12-date Las Vegas residency at Zappos Theater at Planet Hollywood Resort & Casino.
"We are having an Indian summer and it's because we have this integrity," guitarist Phil Collen told Rolling Stone on the night of Def Leppard's 2019 Rock And Roll Hall induction ceremony. "We never stopped actually in the 40-odd years that the band's together. We just keep going through thick and thin, all the bad stuff, good stuff. And I think that shows, and we're just enjoying this Indian summer."
The video crams in some of the year's highlights and features footage of the band meeting fans, conducting radio and TV interviews, hanging out with Kiss star Paul Stanley and Bon Jovi leader Jon Bon Jovi backstage – and there's plenty of footage from their live shows, too
And if 2019's been busy for the UK favourites, 2020 could be even crazier, with guitarist Phil Collen saying last week that "next year's going to be even more bonkers."
Elsewhere in Def Leppard news, Joe Elliott's side-project Down 'N' Outz recently released their new album This Is How We Roll. He's joined in the lineup by Quireboys' Paul Guerin, Guy Griffin and Keith Weir, plus Share Ross and Phil Martini.
As to the state of play with Def Leppard's next album, frontman Joe Elliott told uDiscover Music that "everybody's actively writing" in an interview in October 2019.
"I know Sav [Rick Savage] has one, I've got a bunch of things on the go, while me and Phil [Collen] have a couple of things we're chipping away at", he said. "We're in no rush, though, because we want to do it like we did the last one."
"When we made the last album, we didn't realise we were even making it until we were half way through it. We'd intended to do a 3-track EP, but we wrote 12 songs and when we went on work on them, we wrote two more, so all of a sudden we had this accidental album with no release date, no A&R man and nobody on our case to get it finished."
Listen to the Best of Def Leppard on Apple Music and Spotify.
Format:
UK English