"It's A Journey Through My Record Collection": Joe Elliott On Down'n'Outz's 'This Is How We Roll'
After two covers albums, Down'n'Outz return with their first collection of originals, 'This Is How We Roll'. Frontman Joe Elliott tells uDisover Music why.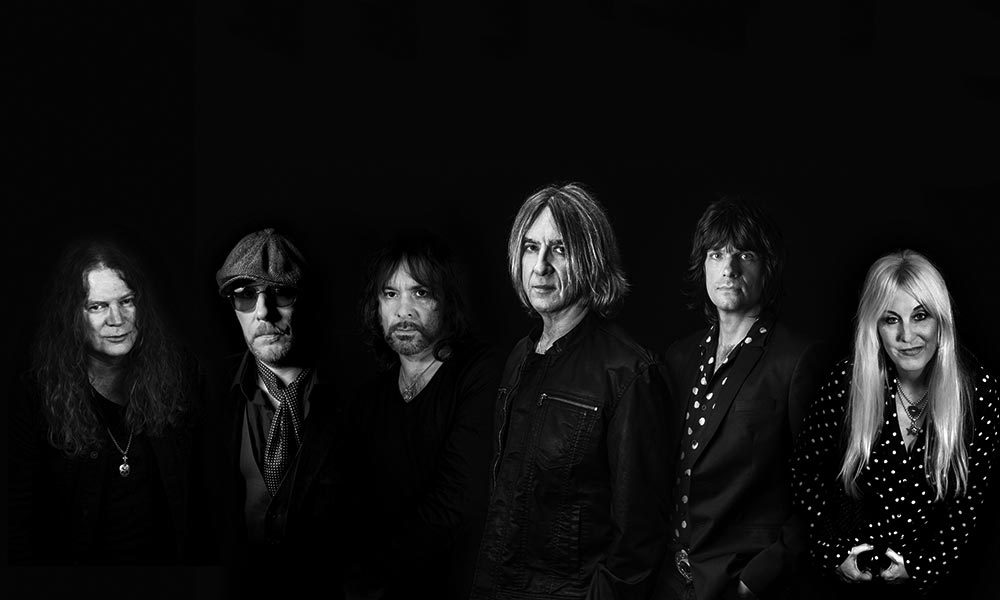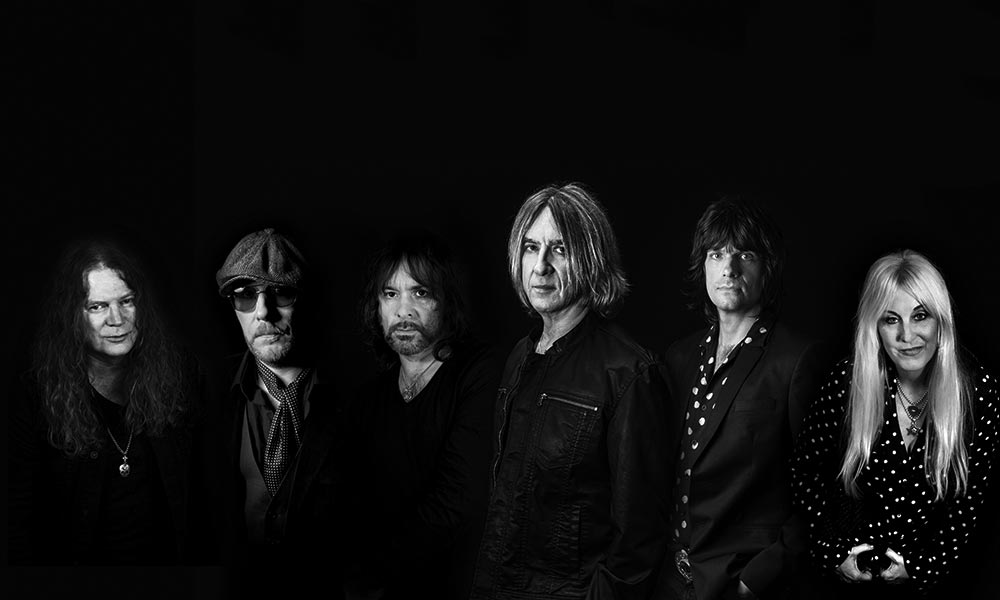 Along with bags of talent, the essential quality that has kept Def Leppard at rock's top table for 40 years is their dedication to their craft. This redoubtable work ethic has played a key role in transforming the band from NWOBHM-era hard rock hopefuls to stadium-busting superstars. Yet, even with record sales of over 100 million under his belt, frontman Joe Elliott has no intention of resting on his laurels. In what down time he can cobble together, he turns his attention to his side project, Down'n'Outz, whose third album, This Is How We Roll, released on 11 October 2019, is their first in five years.
Listen to This Is How We Roll on Apple Music and Spotify.
Contenders on their own terms
Borne out of Elliott's life-long passion for 70s rock legends Mott The Hoople, the group first trod the boards in 2009 after Mott reformed and asked the Def Leppard singer to get involved. Elliott responded by forming Down'n'Outz with Quireboys guitarists Paul Guerin and Guy Griffin, keyboard player Keith Weir and Wayward Sons drummer Phil Martini. They recorded two albums, 2010's My ReGeneration and 2014's The Further Adventures Of…, both of which celebrated Mott's back catalogue as well as their various spin-off projects.
However, while there's no denying these two titles were fine, raunchy rock records, they were still primarily covers albums; Down'n'Outz had yet to record a superb, self-penned record that established them as contenders on their own terms. Yet, with This Is How We Roll, that's exactly what they've done.
Down 'N' Outz - This Is How We Roll (Lyric Video)
"It's a journey through my record collection"
Behind the scenes, Joe Elliott had written a set of fantastic songs, but recording them was a painstaking process, not least because Down'n'Outz's personnel live in different parts of the world. Elliott initially demoed the songs alone at home, but Martini recorded his drums in London and new bassist Share Ross (ex-Vixen) laid down her parts in Florida. The rest of the music was captured in Elliott's studio in Dublin, with help from longtime Def Leppard producer/engineer Ronan McHugh.
"The recording process was fragmented, but no more than, say, The Rolling Stones' Exile On Main Street," Elliott says. "A lot of that album's basic tracks were done in Keith Richards' basement in France, but then they moved on to studios in New York, London and Los Angeles, and not every band member was always present. That's the beauty of the internet and all this great technology you've got now – it's so much easier for you to jigsaw all the pieces together."
This Is How We Roll is very much a rock'n'roll record, but its diversity may surprise Joe Elliott's hardcore fans. One advance review made comparisons to 10cc, Elton John and Queen, and that's the sort of response Elliott welcomes.
"I have multiple records by all those artists and they're all played regularly in my house," he enthuses.
"I'd also like to add Leon Russell, a lot of David Bowie and Sparks – you can definitely hear their influence on something like 'Creatures', which is a little more eccentric. All those bands and more are in there, so This Is How We Roll really is like a journey through my record collection."
DOWN 'N' OUTZ - Creatures (Song Discussion) 🇬🇧
We're capable of standing on our own two legs
Another act Elliott dearly loves are genre-hopping San Franciscan proto-punks The Tubes, so it's not surprising This Is How We Roll's lone cover is an exuberant version of their signature song, 1975's 'White Punks On Dope'.
"Everyone in Down'n'Outz loves that song, so it was always going to be on the album," he says. "'White Punks…' is a classic hybrid of Aladdin Sane-era Bowie and punk, and that suits me down to the ground. The chord sequence is similar to [Bowie's] 'Cracked Actor', but the song's got so much attitude it could easily be Heavy Metal Kids or even Sex Pistols. It's right up my alley!"
As Elliott also stresses, 'White Punks On Dope' was deliberately sequenced to close the record, acting as "the encore". Quite rightly, he believes that This Is How We Roll's 11 self-penned songs "establish that Down'n'Outz are a band capable of standing on their own two legs, creatively".
"It became a song about David Bowie"
Long on quality, the album's tracklist bears this out, though while the record's rip-roaring rockers ('Another Man's War', 'Boys Don't Cry') will satisfy long-term Leppard fans, sumptuous ballads such as 'Let It Shine' and 'Goodnight Mr Jones' are at the heart of This Is How We Roll. Especially notable is the latter song: a tender and heartfelt tribute to David Bowie, whom Joe Elliott first discovered when he performed 'Starman' on Top Of The Pops in 1972.
Down 'N' Outz - Goodnight Mr. Jones (Audio)
Colour television had arrived in Sheffield just in time for the 12-year-old Elliott to see "this alien with red hair, his arm draped around Mick Ronson, spinning his finger and pointing right at me through the lens". With this gesture, one iconic figure inspired another future rock legend, and, to this day, David Bowie remains integral to the soundtrack of Joe Elliott's life.
"Bowie, Bolan and Ian Hunter were my trifecta, if you like, but Bowie was the one going to places no one had ever been before," he says. "I love so much of his stuff, not least what people call 'the Berlin trilogy', especially Low, which is just awesome. I was also completely on board for Young Americans and Station To Station, and I loved Earthling and The Next Day – and I just can't stop playing ★."
"I'd started writing the music for 'Goodnight Mr Jones' and it was obvious it had a leaning towards things like 'Life On Mars?' or 'Changes'," he furthers, "so it made sense that it would become a song about David Bowie.
"I didn't want to over-egg the omelette by just using a million Bowie song titles, but there are a few in there to tie it in and I was really happy about how the song turned out."
"I'm singing better than ever"
As Elliott also points out, the prominent use of piano throughout This Is How We Roll is something "people wouldn't normally associate with me", but it suits the record's 70s vibe. The lush, widescreen arrangements also bring out the best in Joe Elliott the vocalist – an astonishing feat bearing in mind he had to overcome not one, but two potentially career-killing bouts of double pneumonia in 2016.
"I was in real trouble, but I ended up working non-stop with my vocal coach for two years and got my voice back on track," Elliott says plaintively.
"It also helps that a lot of the songs on This Is How We Roll are in a lower key than Leppard's, as that's more comfortable for me, but I'm glad to say that I'm at a stage now where my voice is better than it's ever been, whether I'm performing with Leppard or Down'n'Outz. I've got a consistency I never had before and I'm singing better than I've ever done in my life. That's a really great feeling."
Listen to This Is How We Roll on Apple Music or Spotify, and buy the vinyl here.
Format:
UK English