Demi Lovato Joins LE SSERAFIM For 'Eve, Psyche And The Bluebeard's Wife' Remix
Lovato's remix follows versions from UPSAHL and Rina Sawayama.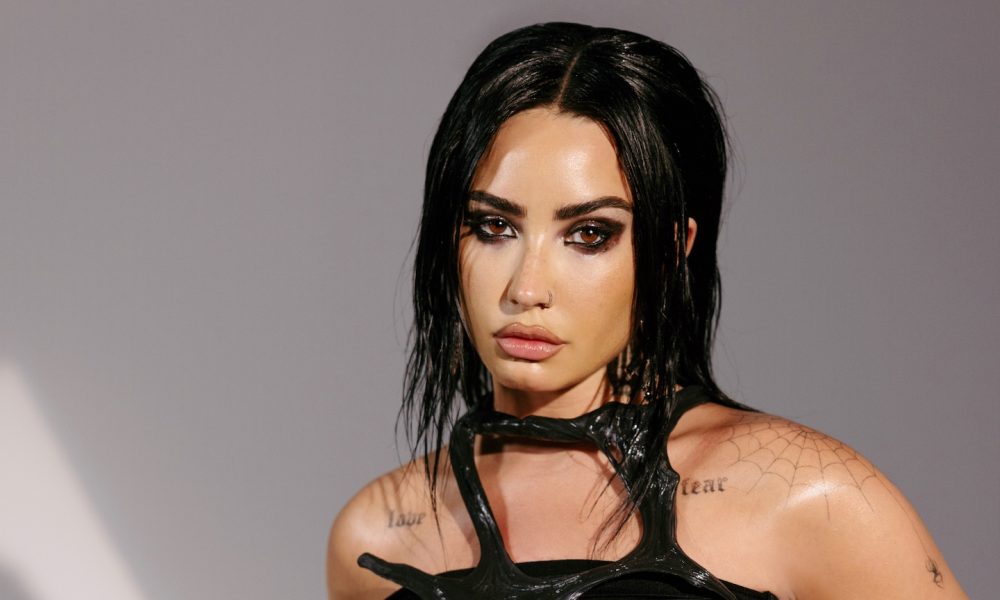 LE SSERAFIM have recruited Demi Lovato for the latest remix of their viral hit "Eve, Psyche & The Bluebeard's wife." The track is available everywhere now via SOURCE MUSIC/Geffen Records.
"Eve, Psyche & The Bluebeard's wife" is a B-side track off LE SSERAFIM's first studio album UNFORGIVEN, released in May. It showcases the group's determination to break taboos and has garnered worldwide attention with its alluring Jersey Club rhythm.
Following UPSAHL and Rina Sawayama, Demi Lovato steps in to add her own take on the quintet's latest hit. The sonic interplay between two of the arguably boldest acts unravels the viral track's core message that no limits will ever stop them from paving their own path.
It's been an exciting time for Demi fans everywhere. Back in July, the artist recruited Guns N' Roses guitarist Slash to help her transform her 2017 hit single "Sorry Not Sorry" into a rock anthem.
The song was originally released as part of her Tell Me You Love Me album and gave the singer a Top 10 hit in the US. It has since been certified platinum in Italy, New Zealand, and the UK, double platinum in Australia, triple platinum in Canada, five-times platinum in the US, and diamond in Brazil, cementing it as a worldwide smash.
On the new rock version of "Sorry Not Sorry," the track is laced with revving riffs and guttural screams as Lovato delivers their empowering message, which remains unchanged from the original. Towards the end, Slash takes the spotlight for an intricate guitar solo that helps elevate the song even higher into rock anthem territory.
Lovato also announced a full album of transformed songs. Revamped will feature more rock versions of her hit songs and will be released on September 15. The record will feature all new vocals and production, with 10 career-defining songs approached with a fresh perspective that reflects her current artistic vision.
Buy or stream "Eve, Psyche & The Bluebeard's wife (Demi Lovato Remix)."