Demi Lovato Stays Resilient On 'Scream VI' Song 'Still Alive'
The track will appear on the soundtrack for the upcoming horror movie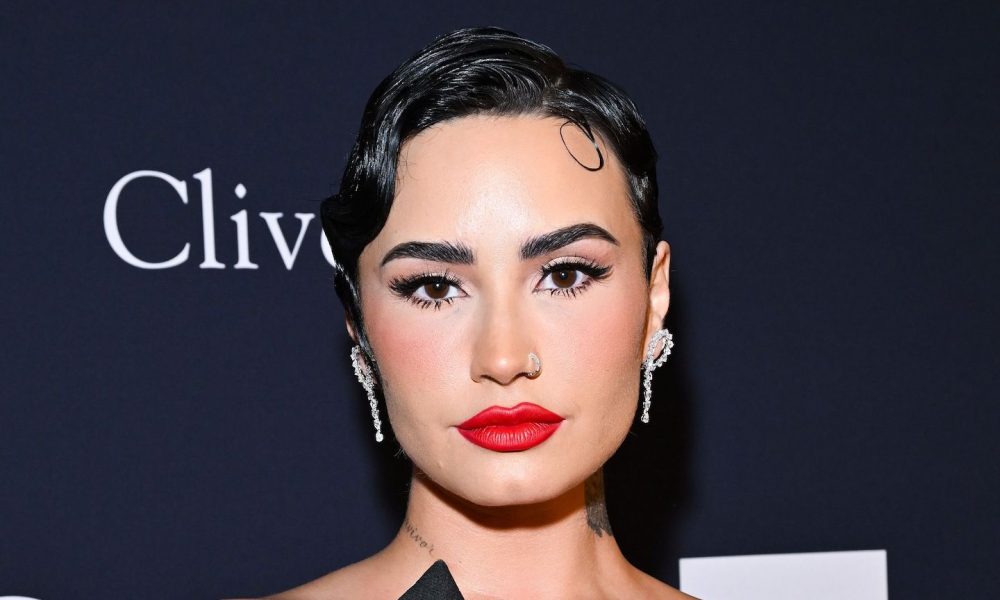 Demi Lovato has shared their new song "Still Alive," taken from the soundtrack of the upcoming horror sequel Scream VI.
The first piece of new material since the pop star's latest album HOLY FVCK, which arrived last summer, "Still Alive" serves up rock riffs and resilience. "Still alive/I don't wanna just survive," Lovato sings. "Give me something to sink all my teeth in/Eat the devil and spit out my demons."
The track was written by the pop star alongside Linkin Park's Mike Shinoda and Grammy-nominated songwriter Laura Veltz. The latter previously worked with Lovato on HOLY FVCK's "29."
Demi Lovato - Still Alive (From the Original Motion Picture Scream VI)
"Still Alive" comes accompanied by a music video in which the world of the film invades reality, as Lovato and her friends attend a private screening of Scream VI, only to find themselves being hunted by Ghostface himself. The video was directed by Jensen Noen and features cameos from Shinoda and Ice Nine Kills' Spencer Charnas.
Set to form a thrilling part of the Scream VI soundtrack, the song will play at the start of the film's final credits.
HOLY FVCK marked Lovato's eighth studio album and scored huge success for its creator. The album topped Billboard's Rock and Alternative album charts, as well as the Rock & Alternative chart. In addition, the record debuted at No.7 on the Billboard 200 chart and at No.4 on the Top Album Sales Chart.
The 16-track album delivered a sonic journey grounded in Lovato's rock and pop-punk roots and illustrated an earnest yet tongue-in-cheek retrospective of their life experiences. HOLY FVCK includes songs such as "29," "SUBSTANCE," and "SKIN OF MY TEETH," and features from Yungblud, Royal & The Serpent, and Dead Sara.
In January, Lovato was named on the shortlist for the GLAAD Media Awards 2023, which will take place in Los Angeles on March 30. She is in the running for the Outstanding Music Artist award at the ceremony.