Destroy Lonely Releases Gripping Music Video For 'If Looks Could Kill'
The track is featured on his new album of the same name.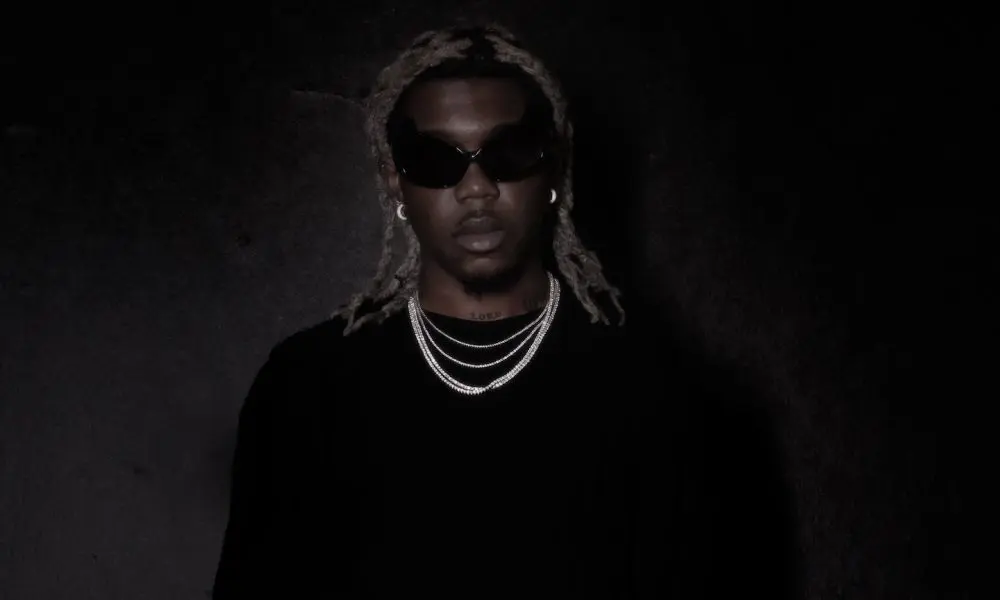 Rap sensation Destroy Lonely has shared a captivating music video for "If Looks Could Kill," the first single off his highly anticipated debut album of the same name, which dropped earlier this month.
The visuals show the 21-year-old artist leading a group of expressionless villagers through a journey of self-reflection and transformation. Dressed in beige, they are introduced to Lonely as he pulls up in an off-road vehicle filled with new attire. He stands in contrast to the bleak backdrop, sporting all black, dark shades and embodying a mysterious aura. Through Lonely's guidance the individuals grasp they will no longer be forced to all dress the same. He guides them from creative oppression by giving them a sense of power and individuality.
Destroy Lonely is currently hot on the heels of the success of his debut album, If Looks Could Kill. The well praised project features 26 songs that ooze casual confidence and irrepressible style. It proceeded to reach No.1 on Apple Music just 24 hours after it dropped.
He also debuted No.1 and earned his biggest streaming day of all-time on Spotify with nearly 10 million streams as well as charted Top 20 on the Billboard 200. Alongside the album, Lonely also shared an original horror film titled "Look Killa," which trended No.3 on YouTube.
This year Lonely also took the stage at several festivals including Rolling Loud LA and Thailand. This followed his lengthy North American "NO STYLIST" headlining tour. From there, beginning with a Berlin stop on March 9, Lonely performed his international run to crowds in Europe and the United Kingdom. This summer he's also set to perform at Rolling Loud Miami, Bonnaroo, Lollapalooza, Wireless Festival, and more.
The Opium Records artist began generating serious momentum after unloading NO STYLIST, a project coated in splashes of luminous warbles, dexterous flows, and all the energy of a blossoming superstar. The project, and its follow up, this past fall's NS+ (ULTRA), have earned him spots on 2023 artist to watch lists like Complex, Billboard, Pigeons & Planes, Alt Press, HipHopDX, The CFDA, Zane Lowe, Spotify, Genius, and more.