Dierks Bentley Teams With Ashley McBryde For 'Cowboy Boots' From New Album
The song is another taster for his tenth studio album 'Gravel & Gold,' which will arrive on February 24.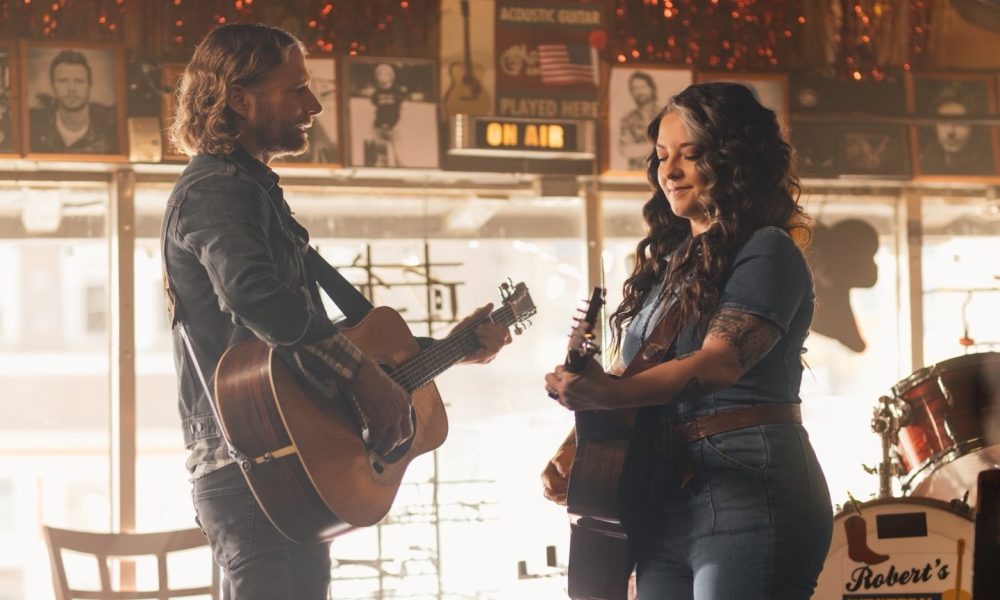 Dierks Bentley has released the new track "Cowboy Boots," featuring Ashley McBryde, along with a performance video. They're the latest tasters for his tenth studio album Gravel & Gold, which will arrive on February 24.
Shop the best of Dierks Bentley's discography on vinyl and more.
The video was captured only last week at the famous downtown Nashville club Robert's Western World, on Lower Broadway. The new song is written by Bentley with Casey Brown, Jordan Minton, and Hunter Phelps, and the country star notes: "When I first really fell in love with country music, Jim Beam and cowboy boots came along for the ride. I've had a few pair of boots over the years, many requiring duct tape at times. But, they've been my consistent and steady companion through this crazy ride.
Dierks Bentley - Cowboy Boots (feat. Ashley McBryde) (Performance Video)
"Not only does Ashley have one of the best voices in country music, she also always rocked a pair of boots when we were on tour together last year. I wanted someone that I could authentically sing this song with, and I didn't have to look any further than stage left. She's the real deal."
Rolling Stone has already remarked that on the much-anticipated Gravel & Gold, Bentley is "assembling a mix that spans contemporary country. It will also feature the previously-shared tracks "Gold," "High Note" featuring Billy Strings, and "Same Ol' Me."
Bentley recently told Esquire of the project: "Being my tenth album, I wanted it to be a collection of the traditional stuff, some bluegrass stuff, and, of course, the 'commercial,' for lack of a better word, country music that I've been a big part of the last twenty years."
He also reflected: "I've always said, I want to come out of this whole crazy industry better than I went into it, and there's no reason why we shouldn't. Some of our heroes didn't have a choice. The guys like Johnny Cash and Waylon [Jennings] and George Jones – these guys had to drive themselves, or someone in the band had to drive to the next gig."
Pre-order Gravel & Gold, which is released on February 24.