Olivia Rodrigo, BTS, Bad Bunny Appear Among 2021's Most-Streamed Artists
According to an end of year report from the Digital Media Association, the stars are among those who dominated across Amazon, Apple Music, Pandora, Spotify and YouTube.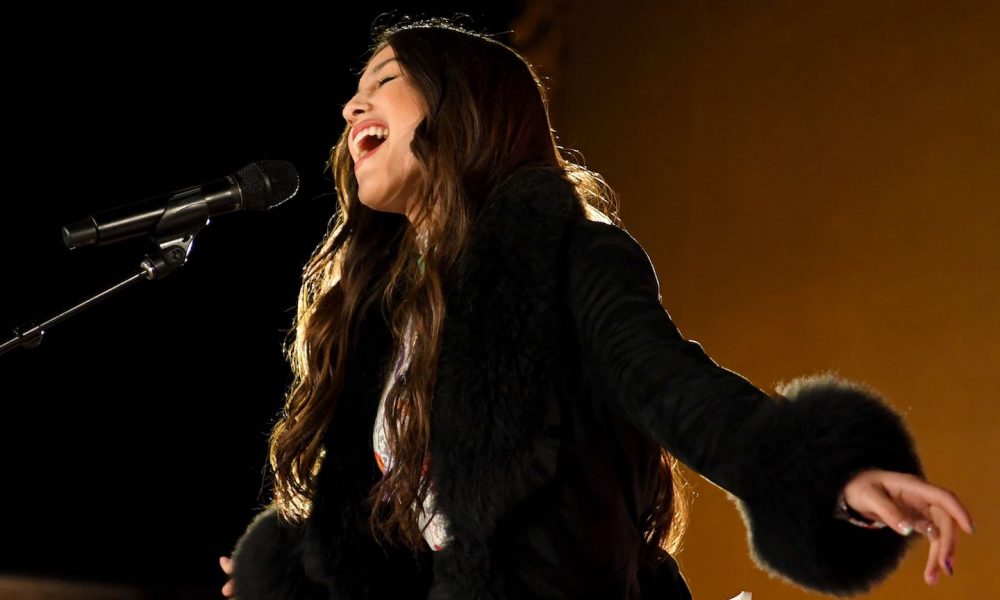 For streaming services, 2021 was the year of Olivia Rodrigo, BTS, and Bad Bunny, among others. A new end of the year report from the Digital Media Association has revealed the key players in music this year through data revealing the most consumed content by artists across streaming platforms including Amazon, Apple Music, Pandora, Spotify and Youtube.
"The story of music in 2021 was defined by the amazing artists, both familiar and new, who were able to harness the power of streaming to connect with fans," said Digital Media Association CEO Garrett Levin. "This year, we celebrated the gradual return of live music a year after most in-person concerts were shuttered, while recognizing that challenges still remain."
On Apple Music, BTS led the top song of the year with "Dynamite," followed by Rodrigo's smash hit "drivers license" and Ariana Grande's era-launching single "Positions." Pop Smoke's "For The Night" and The Weeknd's "Blinding Lights" slotted in comfortably at positions four and five.
Rodrigo's Sour was named the most streamed album on Spotify while "drivers license" and "good 4 u" were revealed to be the first and fourth most-streamed songs of 2021 on the platform, respectively. The streaming giant's top artists were Bad Bunny, Taylor Swift, BTS, Drake, and Justin Bieber, in that order. Bieber also had the third most-streamed album with Justice.
The Weeknd's "Save Your Tears" was the second most-viewed music video of the year in the US, joined in company by Lil Nas X's "MONTERO (Call Me By Your Name)," Polo G's "RAPSTAR," Rodrigo's "drivers license," Cardi B's "Up" and more.
Levin added: "A bright spot amidst the continued Covid-related uncertainty is that we again saw growing numbers of fans eager to discover new artists and follow their careers, reconnect with old favorites, and listen to the artists and songwriters they love via streaming."
Listen to the best of BTS on Apple Music and Spotify.