Taylor Swift, Bad Bunny, And Drake Are Most-Streamed Artists On Spotify In 2021
Olivia Rodrigo's 'Sour' was the most-streamed album of the year.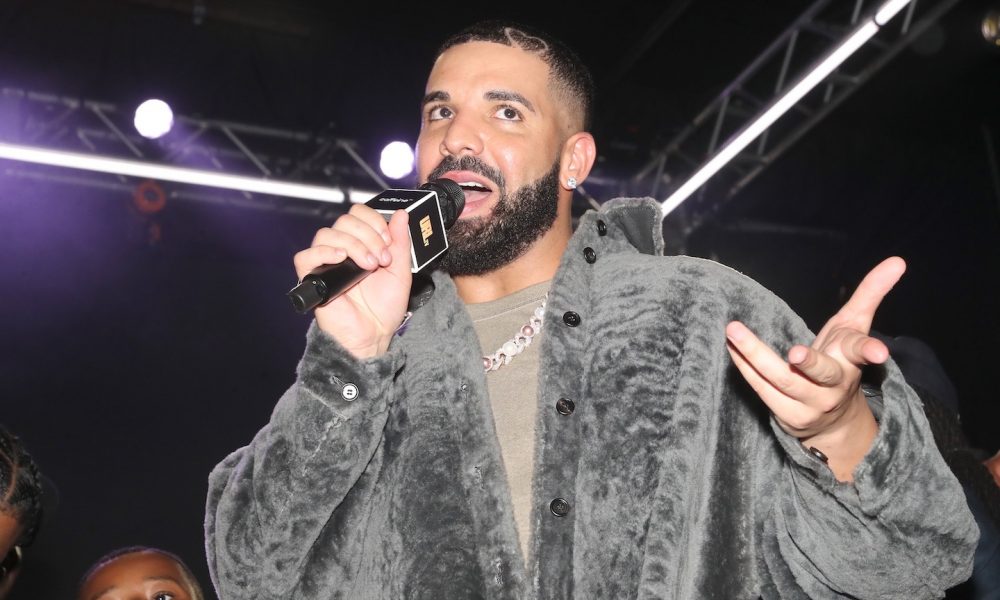 Spotify has shared details of its most-streamed acts in the period January 1 to November 27, 2021, with Taylor Swift, Bad Bunny, and Drake topping the list. Justin Bieber and BTS round out the top five most-streamed acts.
Elsewhere, Olivia Rodrigo had the most-streamed song ("Drivers License," 1.1 billion streams) and album (Sour) globally on the streaming platform. Her song "Good 4 U" landed as the UK's top track of 2021.
The most streamed artists in the United States were Drake, Taylor Swift, Juice WRLD, Kanye West, and Bad Bunny.
This latest honor wraps up a truly groundbreaking year for Swift. Her 10-minute version of "All Too Well," which appears on Red (Taylor's Version), has reached the top of the Billboard Hot 100 chart. It's the longest song to ever do so, besting a several-decades-long record held by Don McLean's classic "American Pie."
On Twitter, Swift celebrated the news with a "FERAL SCREECH," going on to thank the studio team that helped her create the extended version of "All Too Well" and handed over all the credit for its success to her fans.
Earlier this month, Swift stormed in at No.1 on the Billboard 200 albums chart dated Nov. 27 with Red (Taylor's Version), her re-recording of her 2012 album, Red, which led the list for seven weeks in 2012-13.
The new 30-track release, which adds a bevy of previously unheard "From the Vault" songs, gives Swift a milestone 10th No.1 on the chart, making her just the second woman with 10 or more No.1s in the chart's 65-year history. Barbra Streisand has the most No.1s among women, with 11.
Red (Taylor's Version) earned 605,000 equivalent album units in the U.S. in the week ending Nov. 18, according to MRC Data. That marks the second-largest week of the year, trailing only the debut frame of Drake's Certified Lover Boy, which racked up 613,000 units in the week ending Sept. 9. Red (Taylor's Version) also launches with the best week of the year in terms of traditional album sales: 369,000.
For more year-end information, check out Spotify's For The Record blog.