Drake Plays All The Hits At Apollo Theater Debut
Drake even teased a new album, saying, 'I might get bored and make another one, who knows!'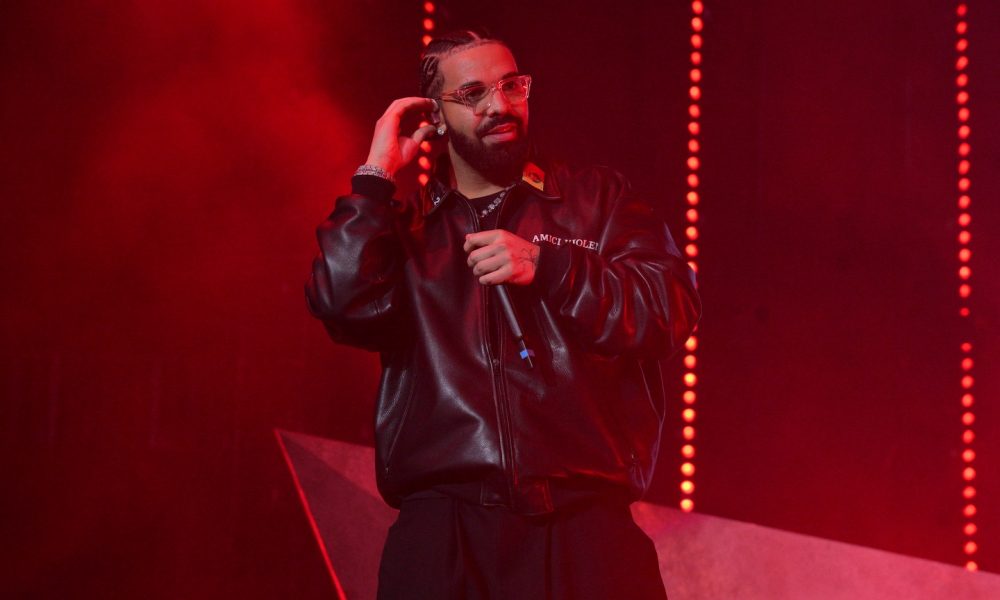 On Saturday, January 21, Drake performed lived from the Apollo Theater for SiriusXM to a packed crowd of SiriusXM subscribers and VIPs.
The show will air on Drake's exclusive SiriusXM channel Sound 42. Additionally, Drake performed a second night at the Apollo Theater last night, January 22 for SiriusXM.
Celebrities in attendance included: Justin and Hailey Bieber, A$AP Ferg, Kevin Durant, Ice Spice, Odell Beckham Jr., Gayle King, Richie Akvia, Michael Rubin, Will Makris, and more.
The wildly anticipated events marked the first time Drake performed at the Apollo Theater and his first full concert in years. The MC took his fans through his biggest hits and deep cuts with the Apollo stage transforming from his childhood bedroom to a record label boardroom, a Harlem bodega, and ending with the Apollo sign on stage. Kicking off the show in a replica of his childhood bed, Drake came out wearing a "Degrassi" jersey.
Some of the songs Drake performed included "Best I Ever Had," "Headlines," "HYFR (Hell Ya Fucking Right)," "God's Plan," "One Dance," "In My Feelings," and more.
Drake brought out Dipset, dressed in Cam'ron's famous pink mink, and sang with Cam'ron, Jim Jones, Juelz Santana, and Freekey Zekey, performing "I Really Mean It," "Dipset Anthem," and "We Fly High (Ballin)." Before leaving the stage, Dipset gifted Drake with a custom OVO x Dipset bracelet. "These guys right here from Harlem made us dress different, talk different, walk different, rap different–all the way in Canada," Drake said.
Drake additionally brought out 21 Savage to perform a handful of songs from their recent album Her Loss, including "Rich Flex," "Privileged Rappers," "Knife Talk," and Honestly, Nevermind favorite "Jimmy Cooks." While on stage, they teased a joint tour this year.
Before ending the show, Drake thanked his fans saying, "I appreciate all of those people that stick by me…but I deeply appreciate everybody for continuing to support us." He added, "I've thought about a bunch of things in life, but at this moment in time, none of those things are stopping making music for you, so I'll be here for you for a little bit at least. And I hope I can strike up more emotions for you, maybe this year. I might get bored and make another one, who knows!"
Listen to the best of Drake on Apple Music and Spotify.