Turkish Electro-Pop Producer Ekin Beril Puts Dreamy Spin On Queen's 'A Kind Of Magic'
The artist reimagined the iconic track as part of Coca-Cola's Coke Studio program.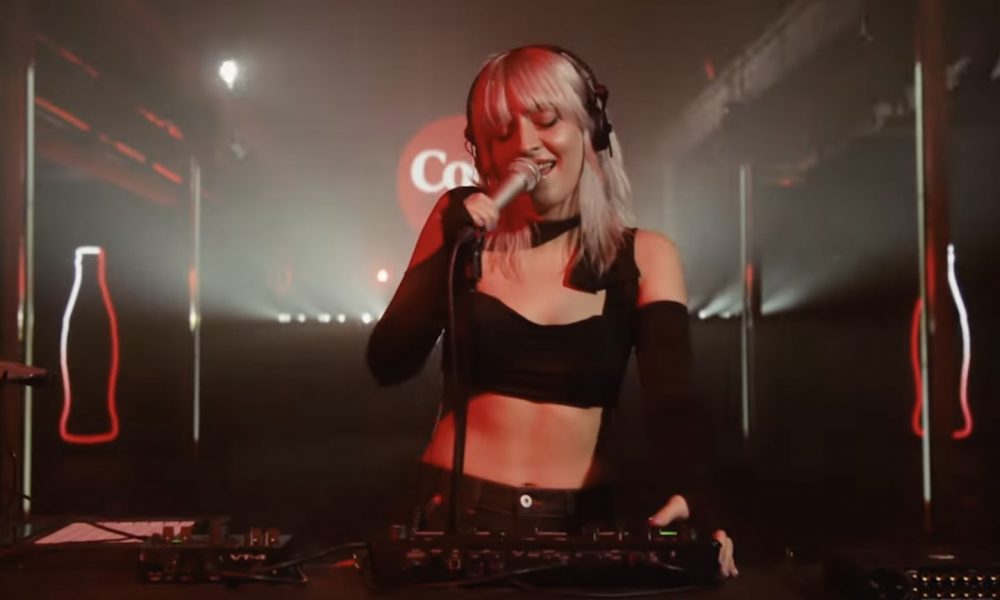 Turkish electro-pop producer Ekin Beril has put a dreamy spin on Queen's "A Kind Of Magic" as part of a series of covers from Coke Studio.
The artist is one of several acts sharing their own take on the iconic track as part of the expansion of the music platform, which initially launched in Pakistan in 2008.
Beril's version of "A Kind Of Magic" takes the foundational elements of the song and reinterprets them through soft synths and dreamy vocals, making something that is unrecognizable from the original. As gently pulsating beats build throughout the cover, the producer crafts a song that's perfect for summertime.
Alongside Beril, who came to attention in Turkey via cover videos she shared on YouTube, the new project from Coke Studio will also feature covers from the likes of Ari Lennox, Tems, and TRI.BE. It was launched via a global film titled The Conductor last week (May 19), which paid homage to Queen and centered around a re-recording of the melody from "A Kind Of Magic," reimagining the track for a new generation.
Ekin Beril - A Kind Of Magic (Live Performance at Coke Studio)
"Coke Studio is a direct extension of Coca-Cola's Real Magic philosophy," said Pratik Thakar, Head of Global Creative Strategy and Content, Coca-Cola. "It celebrates the unique ability of music to unite and uplift and provides a connection point for fans around the world to come together and enjoy a new experience.
"The Coke Studio platform was born in Pakistan and has gone on to have great success there as well as in Africa and the Philippines, including 11 million YouTube subscribers. We believe it has the potential for exponential growth, and today we're excited to introduce it to a wider global audience, using the reach of our iconic brand to help bring new audiences to some extraordinary artists."
"We set out to do something different with Coke Studio," said Joshua Burke, Head of Global Music & Culture Marketing, The Coca-Cola Company. "Coca-Cola has always had a strong connection with music, working with stand-out emerging talent in different communities in all corners of the world, as well as a strong heritage in connecting people across borders and cultures. Coke Studio brings these two things together in a way that's powerful and future-facing, supporting the development of talent in the music industry, while also connecting new audiences to new music – and to each other."
Other acts involved in the project include BRIT Award winner Griff, Latin star Mariah Angeliq, and Canadian-Indian rapper Tesher.
In other Queen news, the classic band and current frontman Adam Lambert are set to perform at a Buckingham Palace for the Queen's Platinum Jubilee. The group will appear alongside the likes of Elton John, Alicia Keys, and Andrea Bocelli.