Watch Ella Fitzgerald And Duke Ellington Swinging On 'The Ed Sullivan Show'
The jazz giants, with Duke's orchestra, perform a medley on the March 7, 1965 edition.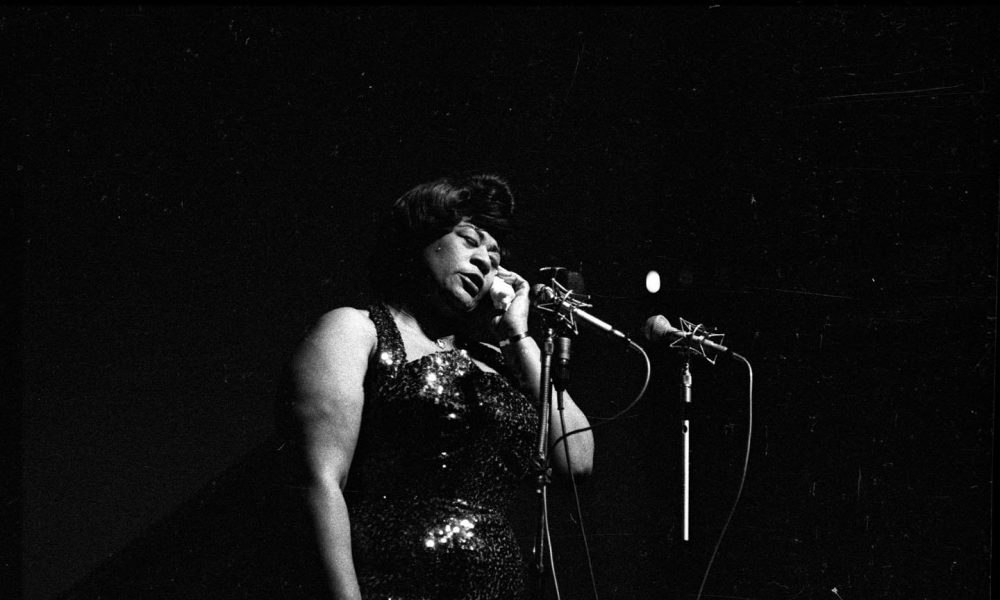 The explosive musical cocktail that was the combination of Ella Fitzgerald and Duke Ellington can be seen in action on a vintage clip newly shared from the rich archives of The Ed Sullivan Show.
The jazz giants, with Duke's orchestra, perform a medley of "I'm Beginning To See The Light," "I Got It Bad (And That Ain't Good)," "Don't Get Around Much Anymore," "Mood Indigo," and "Cottontail" on the March 7, 1965 edition of the storied, long-running variety show. Their fellow guests that week were Italian-Swiss singer Rita Pavone and husband and wife comedy team Stiller & Meara, featuring Jerry Stiller, father of actor Ben.
Fitzgerald, soon to turn 48 at the time of the broadcast, was coming towards the end of her reign at Verve Records, before she signed a new deal with Capitol, while Ellington was about to reach his 66th birthday. The pair had first recorded together in 1957, on the revered Verve release Ella Fitzgerald Sings the Duke Ellington Song Book, which won her a Grammy award.
Watch all the latest archival videos from The Ed Sullivan Show on the program's official YouTube channel.
Later in 1965, they would renew that studio relationship with another Verve set, Ella At Duke's Place, on which they, and Ellington's orchestra, performed songs by the bandleader, as well as material by Billy Strayhorn, Paul Francis Webster, and others. Ella and Duke's live shows together in 1966 were also commemorated on Ella and Duke at the Cote D'Azur, released in 1967, and The Stockholm Concert, 1966, which wasn't released until 1984.
The time of the Sullivan performance was also the period in which Fitzgerald, like so many artists, was influenced by the all-encompassing success of The Beatles. She had released her version of "Can't Buy Me Love" in 1964 – an honor that Paul McCartney described as one of the greatest of his career – and in 1965 she "bubbled under" the Hot 100 with the novelty song "Ringo Beat."
Buy or stream Ella At The Hollywood Bowl: The Irving Berlin Songbook.