I'm Virtually Going To Graceland: Elvis' Mansion Launches Online Tours
During the two-hour tour, guests will be able to see the King's cars, jumpsuits, gold records, and movie memorabilia, from anywhere in the world.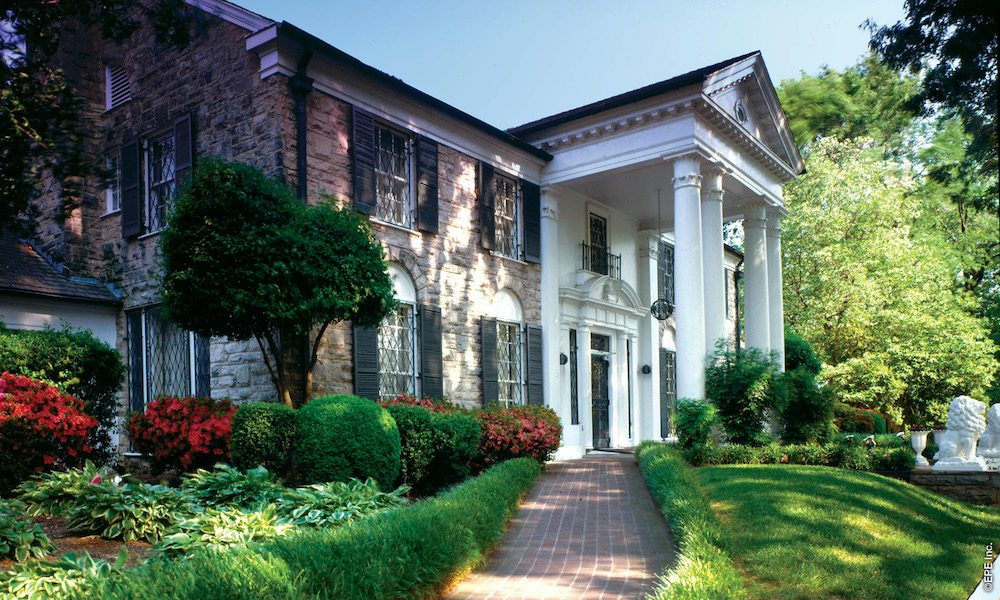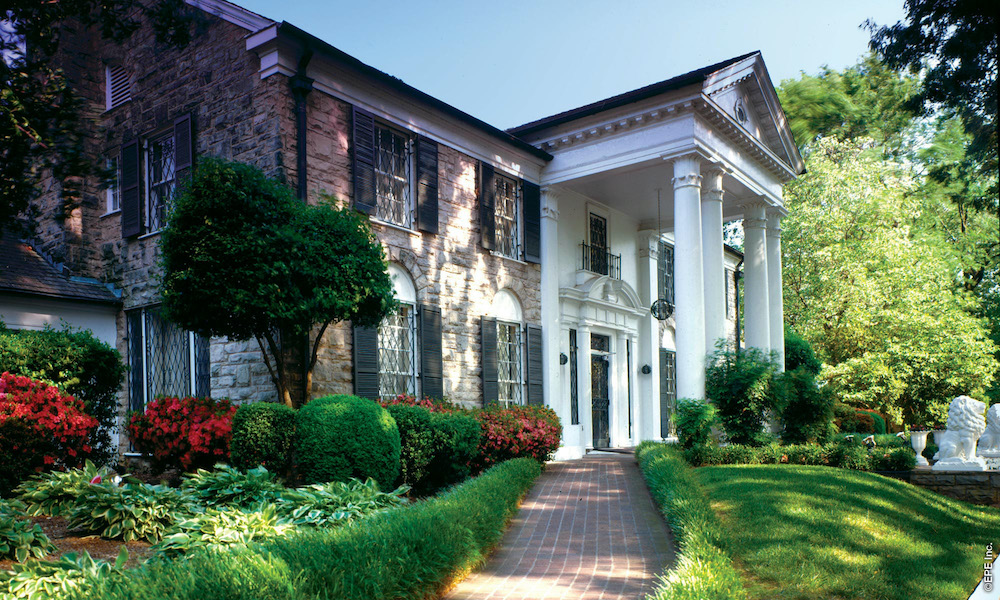 For the first time, Elvis Presley's Graceland home can be visited in a virtual live tour, when the events begin next week.
The Graceland Virtual Live Tours promise never-before-seen highlights of the famous mansion in Memphis. Also included is access to the Lisa Marie jet and Elvis Presley's Memphis exhibit and entertainment complex. During the two-hour tour, guests will be able to see the King's cars, jumpsuits, gold records, and movie memorabilia.
Angie Marchese, VP of Graceland archives and exhibits, will host the tours, which begin at 8am on Wednesday, January 27. Organizers promise that items on show will very from tour to tour, making each one unique, and that viewers will have the chance to ask Marchese questions throughout the event.
On to the Flying Graceland
The Mansion element of the tour will begin at the front door of Graceland and conclude in the Meditation Garden. Inside the mansion, the camera will go "behind the ropes" to offer rare insights and commentary, and participants will get a look onboard Elvis' daughter Lisa Marie's Convair 880 jet, which he dubbed the "Flying Graceland." This features two half-baths, a lounge area, a conference room, sitting room, and master bedroom. Viewers will then visit Elvis Presley's Memphis and continue through 200,000 square feet of Elvis-themed exhibits.
"We are thrilled to now offer Graceland Virtual Live Tours to Elvis fans around the world," said Debbie Miller, CMO, Elvis Presley Enterprises. "In a typical year, Graceland hosts visitors from over 125 countries and from all 50 states. And, although Graceland remains open for limited capacity in-person tours, now, more than ever, people are looking for quality entertainment experiences they can enjoy from the comfort of their own home. For those who have always wanted to visit Graceland but never had the chance, to those who've been here many times and are looking for a bespoke Graceland experience, this tour is for them."
Graceland Virtual Live Tours are priced at $100 and take place from 8am CST on January 27, February 25 and March 25, 2021, and further dates will continue to be added. The tours will be presented live via a private, closed Facebook Group and are to be archived for 72 hours afterwards, so that guests can watch again as often as they choose. Tickets are on sale now and can be purchased online or by calling 800-238-2000 or 901-332-3322.