Forthcoming Exhibition On Painter Ernie Barnes Set For Los Angeles
Marvin Gaye used Barnes' painting 'Sugar Shack' for his 1971 album 'I Want You.'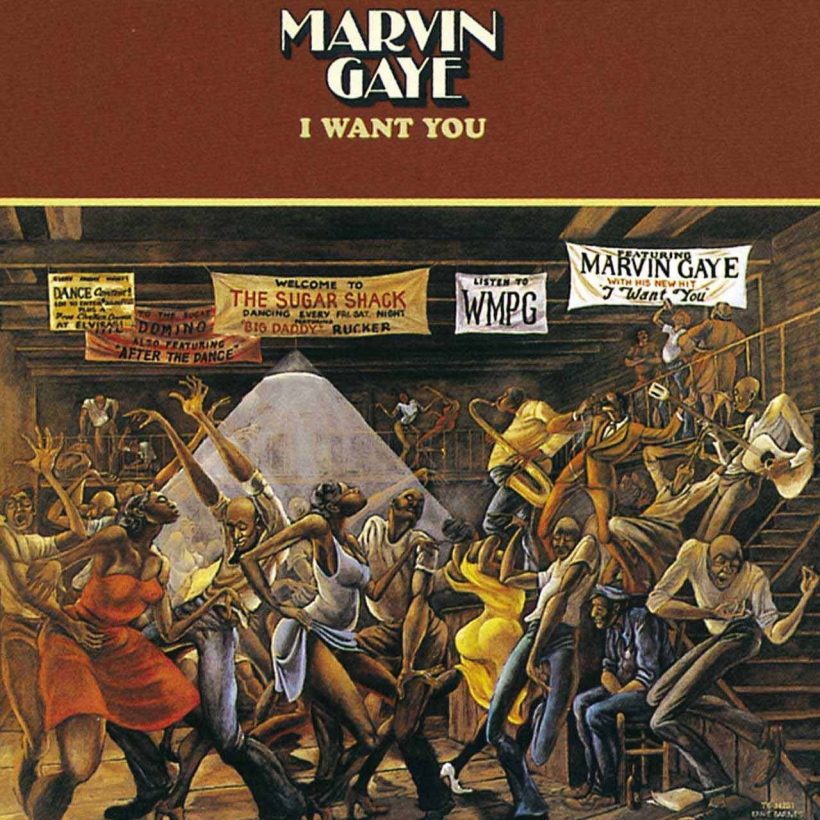 UTA Artist Space is set to present Ernie Barnes: Where Music and Soul Live, an important survey of paintings by Ernest Eugene "Ernie" Barnes Jr. (1938-2009) that explores the history and music scene in Los Angeles, where the artist lived for many years.
The artist is celebrated for a number of important works, most notably the cover art for Marvin Gaye's groundbreaking 1971 album I Want You. Gaye, who released an album pretty much every year since the 1960s, slowed down in the mid-70s. Following his stylistic rebirth at the start of the decade, the once prolific Gaye increasingly began to agonize over new material. What's Going On arguably saw him take himself and his music seriously for the first time; 1973's Let's Get It On introduced the loverman persona he would largely run with for the remainder of his life. After a three-year gap, Gaye emerged in 1976 with his 14th solo album, releasing it at a time when the clubs were either rumbling to the sounds of punk or shaking under the weight of bodies on the disco dancefloor.
Not that Gaye cared. Sure, he'd once looked to the outside world, but I Want You was unapologetically myopic – and intensely carnal. As its cover art, a 1971 painting by Ernie Barnes, entitled Sugar Shack, made abundantly clear, there was no room for maneuver between Gaye's erotic fantasies and the barely suppressed demands of his urges. This was hot, sweaty, get-down music.
Notably, the painting recently sold for $15.3 million at Christie's, making national headlines. Music collectors of Barnes' works include Ahmir "Questlove" Thompson, Billy Davis Jr. and Marilyn McCoo, Lou Adler, Ray Parker Jr., and more.
Works in the exhibition include prominent paintings Barnes made between the 1970s and up until 2008, right before his death in 2009. It will include over 30 well-known and also never-before-seen works from his estate and loans from important collectors. The exhibition at UTA Artist Space coincides with a co-presentation of Barnes's work by Ortuzar Projects and Andrew Kreps at Frieze Los Angeles.
Visit UTA Artist Space's official website for more information.