'I Want You': Marvin Gaye's Carnal Classic
The follow-up to 'Let's Get It On', Marvin Gaye's 'I Want You' was a deeply personal album that laid the blueprint for 90s and 00s R&B and neo-soul.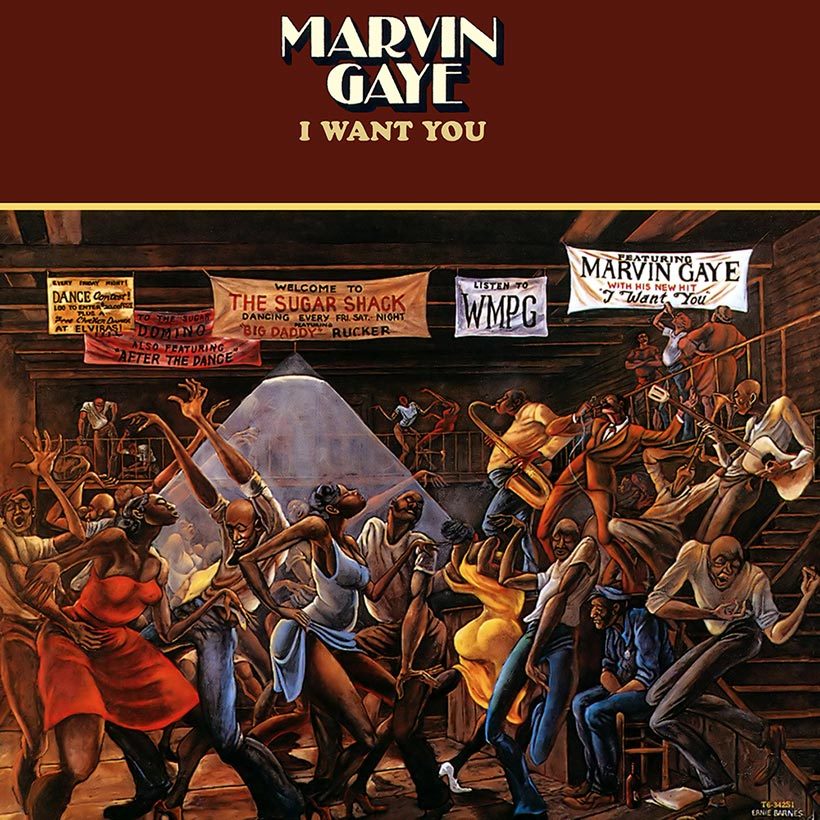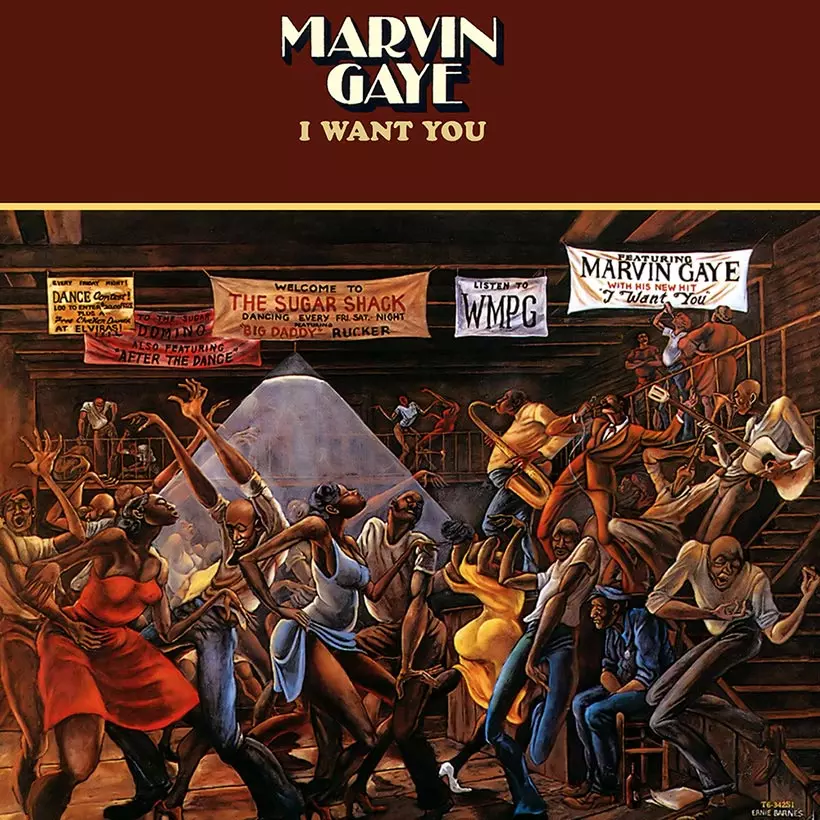 After pretty much releasing an album a year since 1961, Marvin Gaye slowed down in the mid-70s. Following his stylistic rebirth at the start of the decade, the once prolific Gaye increasingly began to agonize over new material. What's Going On arguably saw him take himself and his music seriously for the first time; 1973's Let's Get It On introduced the loverman persona he would largely run with for the remainder of his life. After a three-year gap, Gaye emerged in 1976 with his 14th solo album, releasing it at a time when the clubs were either rumbling to the sounds of punk or shaking under the weight of bodies on the disco dancefloor.
Listen to the deluxe edition of I Want You now.
Not that Gaye cared. Sure, he'd once looked to the outside world, but I Want You was unapologetically myopic – and intensely carnal. As its cover art, a 1971 painting by Ernie Barnes, entitled Sugar Shack, made abundantly clear, there was no room for maneuver between Gaye's erotic fantasies and the barely suppressed demands of his urges. This was hot, sweaty, get-down music.
Gaye had struggled to record a follow-up to Let's Get It On, but then he met Leon Ware, songwriter for Michael Jackson, The Miracles, and Minnie Riperton, among many others, and a man who was then working on his own sexually-charged excursions. Finding that Ware's vision was the perfect channel for his own obsession with Janis Hunter – inspiration for "Let's Get It On" and, subsequently, the woman with whom Gaye embarked on a long-term affair – the pair worked on the songs together, Gaye pouring his most intense desires into every groove.
The result was a 40-minute seduction, from the opening, yearning title track, through to an after-dark reworking of Michael Jackson's 1972 solo single "I Wanna Be Where You Are," and the closing intimation of what goes on "After The Dance." Not that I Want You left much to the imagination. Pre-Prince, this was as outré as it got, with "Feel All My Love Inside" setting out its stall in its title, and "Since I Had You" featuring an uncredited female vocal belying the title's past tense.
Feel All My Love Inside (Extended Alternate Mix)
It might have all been too obsessively single-minded were it not for the peerless music bedded beneath. Drummer James Gadson is as laidback and in the pocket as ever, working up effortless grooves for percussion duo Bobbye Hall Porter and Eddie "Bongo" Brown to flit in and out of; sumptuous strings take proceedings from the sweat shack to the disco and back again, underscoring Gaye's sensual flights of fancy. It's all so perfect that Gaye himself steps aside on several occasions, allowing the band to riff on an "After The Dance" instrumental and stoke the flames with reprisals of the "I Want You" theme. No need for words: they only get in the way of action.
Released on March 16, 1976, I Want You made it to No.4 in the US but baffled many: this wasn't a collection of songs, it was a symphony, which, like the very desires that drove Gaye forward, had ebbs and flows, light and shade. Yet in its mix of quiet-storm soul, interstellar disco, and Gaye's intricately multi-tracked, doo-wop-indebted vocals, it laid the blueprint for the R&B and neo-soul stars of the 90s and 00s, among them D'Angelo, whose update on I Want You resulted in the millennial masterpiece Voodoo.