FLETCHER Shares Retro Video For Hayley Kiyoko Collab 'Cherry'
FLETCHER taps into the 80s home movie aesthetic for her lastest visual.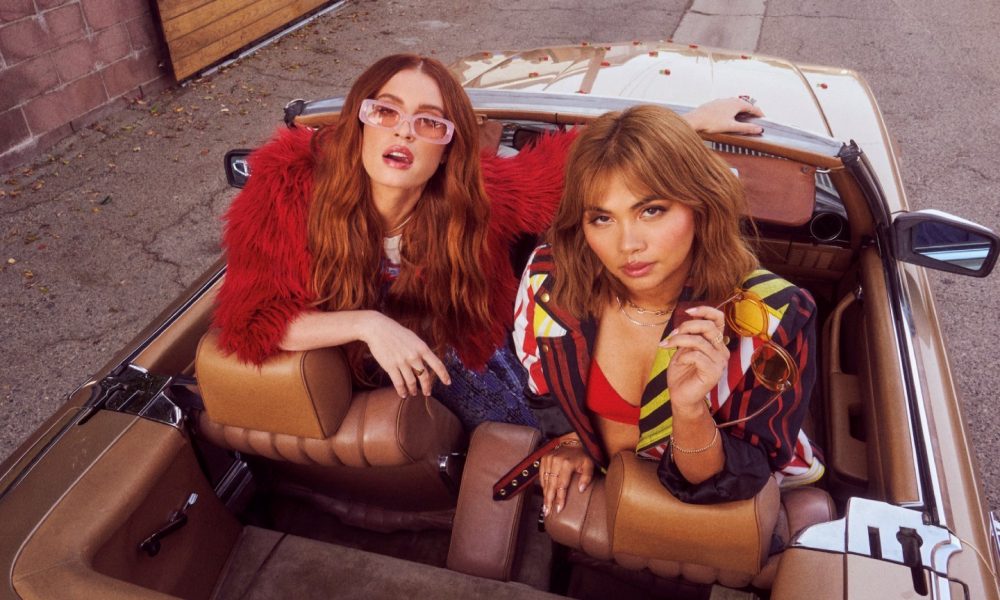 FLETCHER has shared a new retro aesthetic video for her recent collaboration with Hayley Kiyoko, "Cherry."
The video was directed by Kristen Wong (Charli XCX, Snoh Aalegra) and is reminiscent of 80s lofi home movies. As the smitten track begins to play over the top, FLETCHER and Kiyoko are seen sitting on the hood of a vintage car eating cherry-shaped candy.
As the video progresses, another woman is introduced to the scenes, making cupcakes with FLETCHER and playing board games with Kiyoko respectively. The two trailblazing singers get an unexpected surprise later, though, when both turn up at their crush's house with flowers and chocolates.
FLETCHER, Hayley Kiyoko - Cherry
In a press release when the track was first released back in November, FLETCHER explained: "Cherry' is the prequel to my most recent single "girls girls girls." It's the curiosity you have about someone before you're intimate with them and kind of wondering what it would be like. When I was creating it I couldn't get the idea out of my head of having Hayley Kiyoko on it. We then went into the studio together and made it a million times better. It's a moment for the girls, gays and theys."
Kiyoko, who co-wrote the track, added: "I had such a blast working on Cherry with FLETCHER. We've been trying to collaborate for years and this song couldn't be more perfect for us! I hope the fans love it and can blast it while feeling flirty, playful, and free."
Meanwhile, the star was recently named as part of Forbes' influential 30 Under 30 list alongside the likes of Olivia Rodrigo, Willow Smith, Remi Wolf, and more.
It followed her North American headline tour for 2022 selling out immediately, including shows at iconic venues such as LA's Fonda Theatre and New York's Webster Hall. That run of dates will kick off in Vancouver in February, running until spring. In April, FLETCHER will head to Europe for shows across the continent, concluding at London's O2 Forum Kentish Town in May.