Watch Professionally Shot Footage From Foo Fighters' MSG Concert
The band ran through 24 songs, including covers of Radiohead, Queen, and The Bee Gees.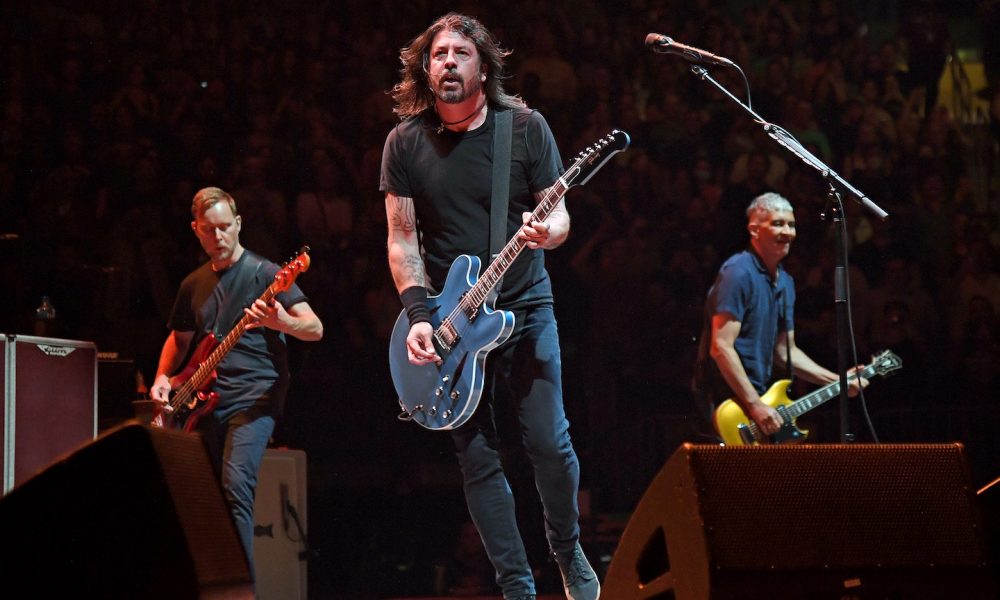 After uploading a short mini documentary of their Madison Square Garden concert back in July, Foo Fighters have now shared their full 2021 show at the famed venue.
The rock legends re-opened the iconic New York arena after 466 days of COVID closure, with their date having the honor of being the first full-capacity show there since the beginning of the pandemic.
The band ran through a massive 24-song setlist. Aside from all the classics, the band performed a live debut of Radiohead's "Creep," and they also performed Queen's "Somebody To Love" and the Bee Gees' "You Should Be Dancing," the latter of which was released on Hail Satin, their Record Store Day alter-egos the Dee Gees.
Discussing how Foo Fighters put together their setlists these days, frontman Dave Grohl told Mark Hoppus in August: "When we were rehearsing, we had these dry erase boards and charts and like, 'Here's these songs, these are the singles, and these are the deep cuts, and these are the new ones, and these are the covers.' It was hard to put it all together. You want to represent every era of the band, because there's more than a few, but you want to make a setlist that's like a rollercoaster, goes up and down. And it's hard."
Grohl did add a caveat that there is at least one song they always perform: "I know that we have to play 'Everlong,' that's it. Everything else is like, 'Whatever.'"
Listen to the best of Foo Fighters on Apple Music and Spotify.
Foo Fighters Madison Square Garden Setlist:
1. Times Like These
2. The Pretender
3. Learn To Fly
4. No Son Of Mine
5. The Sky Is A Neighborhood
6. Shame Shame
7. Rope
8. Run
9. My Hero
10. These Days
11. Medicine At Midnight
12. Walk
13. Somebody To Love (Queen cover)
14. Monkey Wrench
15. Arlandria
16. Breakout
17. Creep (Radiohead cover, with Dave Chappelle)
18. All My Life
19. Aurora
20. This Is A Call
21. Best Of You
Encore:
22. Making A Fire
23. You Should Be Dancing (Bee Gees cover)
24. Everlong