Frank Kozik, Designer For Beastie Boys, Nirvana And More, Dies At 61
A talented and highly regarded poster artist, Kozik also designed sleeves including The Offspring's 'Americana' and Queens Of The Stone Age's debut.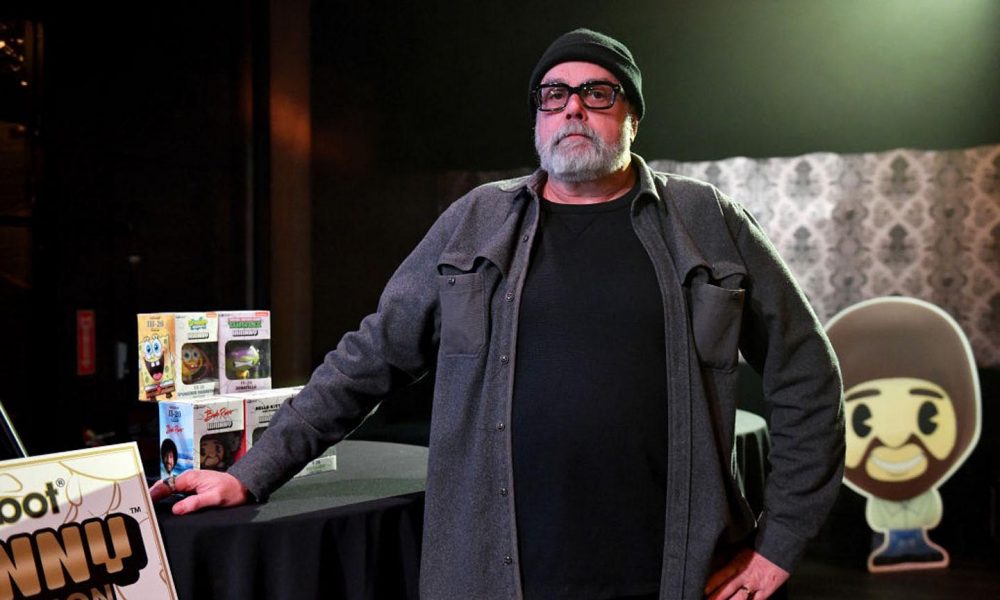 Frank Kozik, the iconic US graphic artist who designed much-acclaimed record covers including The Offspring's Americana and Queens of the Stone Age's self-titled debut, has died. He was 61 years old.
Kozik's death was confirmed by his wife Sharon, who did not give a cause of death but said his passing was "unexpected."
In a statement she said: "We are devastated to inform you that Frank Kozik passed away unexpectedly this past Saturday. Frank was a man larger than himself, an icon in each of the genres he worked in. He dramatically changed every industry he was a part of. He was a creative force of nature. We are so beyond lucky and honored to have been part of his journey and he will be missed beyond what words could ever express."
"He loved his wife, his cats, classic muscle cars, mentoring others and Disneyland. His forceful presence will be missed by all who knew him. His legacy, like all great masters, will love on through his art and our memories of him. More info on a memorial service will come soon. For now, we ask you please respect our privacy during this trying time."
Though Born in 1962 in Madrid, Spain, Kozik moved to the US as a teenager, first living first in Sacramento with his father before joining the Air Force, which saw him stationed in Austin.
A self-taught artist, in his late teens he began creating artwork for friends' bands, starting with black and white flyers pasted to telephone poles. He soon moved into concert posters, including large silkscreen prints, for bands such as Pearl Jam, The White Stripes, The Beastie Boys, Green Day, Neil Young and Nirvana. He also directed a number of music videos, among them Soundgarden's "Pretty Noose."
Kozik eventually started his own record label, Man's Ruin Records, releasing over 200 singles and albums by artists including the Sex Pistols and Queens of the Stone Age (whose debut single was released through Man's Ruin Records). Kozik also designed most of the artwork. In the early 1990s Kozik closed his label to focus on other media, including toys and collectibles. He became chief creative officer of collectibles company Kidrobot, designing over 500 limited edition figures including his iconic Labbit characters for which he collaborated with licensees such as D.C. and Marvel to create superhero-inspired versions.
His work went on to inspire a generation of graphic artists and collectible toy designers and his skills also led him to collaborate with brands such as Nike and Swatch.
A number of musicians and artists paid tribute to Kozik on social media including drummer Martin Atkins, who has worked with Public Image Ltd (PiL), Nine Inch Nails and Killing Joke. Atkins tweeted: "So sorry to hear of the passing of Frank Kozik. One of his first posters was #pigface in 1991 which he graciously allowed us to reproduce a couple of years ago. RIP brother."