Freddie Mercury Discusses Queen Live In 'The Greatest Live' Archival Interview
In the first of a two-part 'The Greatest Live' special, the series delves back into the archive to get some fascinating insights from Freddie Mercury.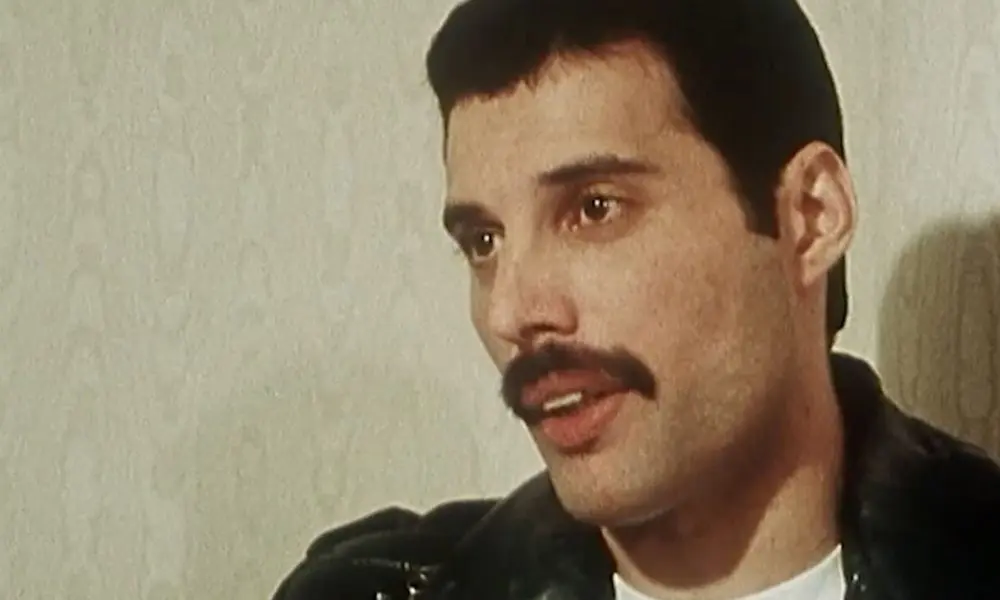 Part of the reason why Queen are widely regarded as the ultimate live act is the indisputable fact they had one of the greatest front men in the history of rock and roll. Accordingly, in a two-part "Queen: The Greatest Live" special, the series delves back into the archive to get some fascinating insights from Freddie Mercury.
Faced with the force-ten showmanship of Freddie Mercury, resistance was futile. Not for nothing did he scale Classic Rock Magazine's 2004 poll of the greatest frontmen of all time, and as he explains in this week's archive interview – which you can view in full below – thrilling a stadium crowd took more than a facsimile of the studio material.
As we have heard in previous episodes of "The Greatest Live," Queen's passion for putting on an entertaining show was paramount from the very start. And as Freddie confirms, the visual side of their performance has always been essential.
Queen The Greatest Live: Freddie Mercury - Part 1 (Episode 34)
"People want to be entertained. How boring if we reproduce note-for-note what was on the album," he says in the interview. "People might as well just sit at home and listen to the album. It's a show. It's entertainment, and our songs take on a different meaning when we do a stage show."
He adds "Visual theatrics have always been there from any kind of theatre entertainment. All the greatest acts have used it, in one way or other, like Jimi Hendrix or The Rolling Stones. It has to be there. It's a form of entertainment. It's like, you do your music and then entertainment plus. And I, sort of personally, you know, I just like doing that anyway. I'd hate to go on stage and just sit and sing my songs. I have to move. It depends on each song. If there's an aggression in some song I have to show it."
Right from the start, Freddie pushed the visual theatrics further than any rock 'n' roll singer before him. As he reflects, during Queen's ascent in the early-'70s, you might find him dressed as a harlequin, fluttering amongst the dry ice in a Zandra Rhodes-designed batwing tunic or even pirouetting onto the stage as a ballerina.
He says "At that time, to introduce a certain kind of balletic look into rock 'n' roll was sort of outrageous. And I thought, you know, what's a real funky rock 'n' roll audience going to say to this prancing ballerina coming on? I thought, Fine, I'll sing my rock 'n' roll songs with a tutu on – I don't care."
As the scale of Queen's live shows grew through the 70s and into the 80s, the need to innovate and evolve became even more important. Similarly, Freddie Mercury also felt it was vital to pay attention to every last detail.
"We're learning a lot after every show, and I personally do a lot of research after every show to find out what's going right, especially like the lights, they're very sophisticated lights and they can do so much more," he concludes. "I think every day I learn something, you know, ask the lighting man to do something new."
"We're interjecting the show with new songs. So, every time we do a new song, we have to have a new light thing. The light cues can be different, you know, forever.  I mean, you can have a new show every day if you wanted to."
Watch every episode of 'The Greatest Live' on Queen's official YouTube channel.