Garbage Gives Siouxsie And The Banshees' 'Cities In Dust' Searing Remake
The cover is taken from the band's Record Store Day release, the 'Witness To Your Love' EP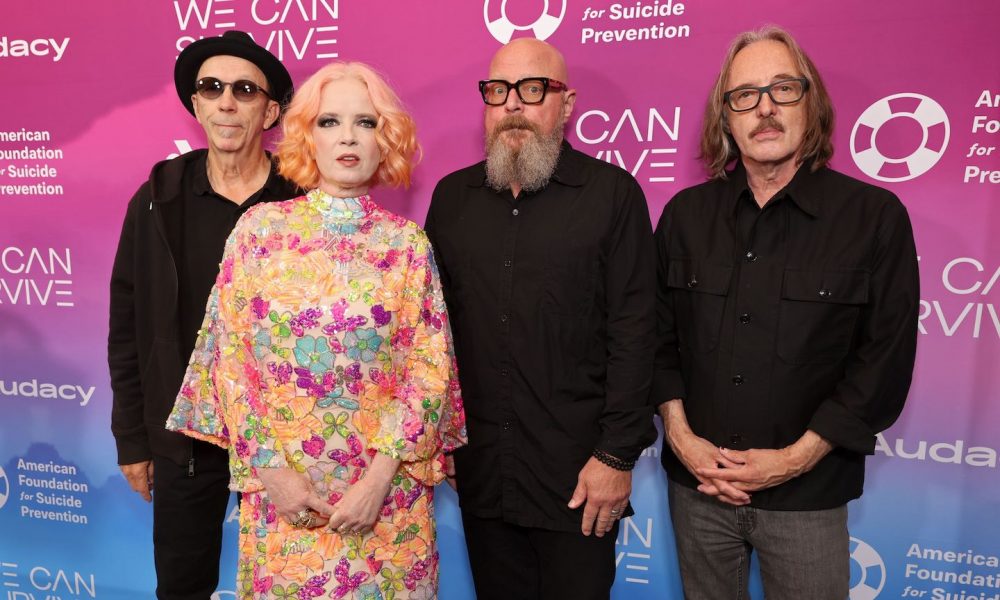 Garbage has shared its take on Siouxsie And The Banshees' 1985 song "Cities In Dust" as part of a new Record Store Day release.
The band, which is led by Shirley Manson, released a new EP titled Witness To Your Love for this year's global celebration of independent record stores. Now, weeks after that special physical release, the EP has arrived on digital platforms – including the Banshees cover.
Garbage's spin on "Cities In Dust" stays largely faithful to the original but adds flashes of searing guitar lines. At the end of the song, Manson adds her own lyrical nod to the track's original creators, whispering, "I love you, Siouxsie," through the last lashings of sound.
Garbage - Cities in Dust (Official Video)
Speaking to NME in 2018, Manson shared her love for the Banshees' frontwoman Siouxsie Sioux. "Siouxsie Sioux […] literally changed my life and filled me with power that I didn't have," she explained. "I just stole it from her, and I faked it until I made it, literally. Siouxsie And The Banshees did something inexplicable to me that I can never thank her enough for."
The original version of "Cities In Dust" appeared on the Banshees' seventh studio album, Tinderbox, which was released in 1986. Its lyrics depict the Italian city of Pompeii after the infamous volcanic eruption that destroyed the place in 79 AD. "We found you hiding, we found you lying/Choking on the dirt and sand," Sioux sings. "Your former glories, and all the stories/Dragged and washed with eager hands."
This summer, Garbage will hit the road in North America as it joins Noel Gallagher's High Flying Birds for a co-headline tour of the continent. The dates will kick off on June 2 at Auburn, WA's White River Amphitheatre and run until July 15 when it will wrap up at Boston, MA's MGM Music Hall at Fenway.
Meanwhile, Sioux is set to make her live comeback next month, with her first live show in a decade set to take place at the AB venue in Brussels. After a handful of dates across Europe and one in Pasadena, CA, the star will return to the UK for shows in Wolverhampton, North Shields, and at Latitude Festival.