Gary Duncan, Quicksilver Messenger Service Guitarist, Dies At 72
Quicksilver swiftly built up a following as part of the San Francisco acid rock scene with the likes of Jefferson Airplane and The Grateful Dead during the late 1960s.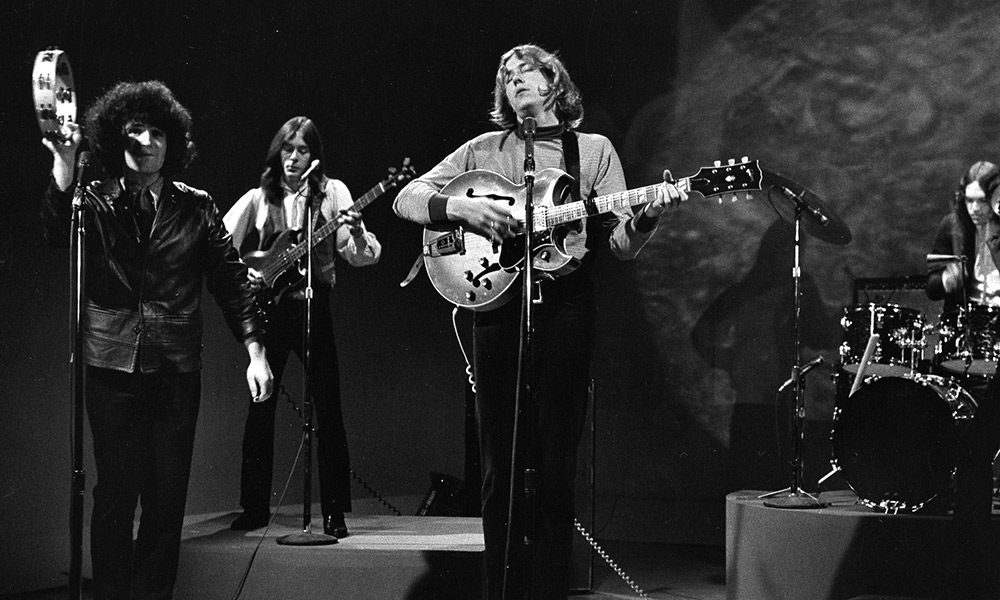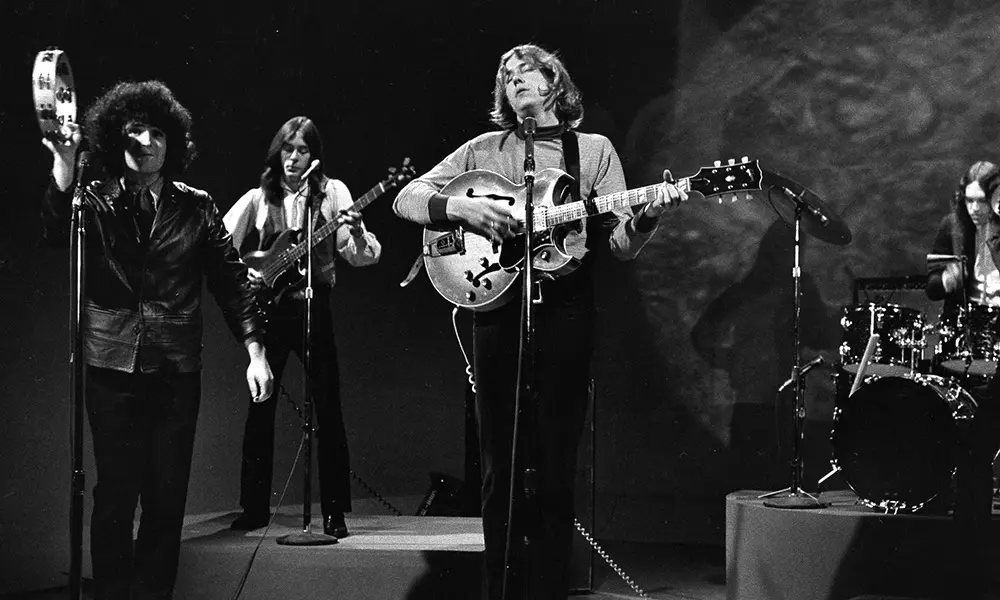 Gary Duncan, Quicksilver Messenger Service guitarist (centre in the above photo) has died at the age of 72. The musician, who also served as one of the group's three primary singers, died on Saturday morning, 29 June, in Woodland, California, after suffering a seizure and falling into a coma.
The news was broken on Facebook by San Francisco scenester Professor Poster, who wrote "It is with much sadness that I share the passing of one of San Francisco's fine guitarists and notable musicians that go back to the beginnings, Gary Duncan.
"Once guitarist with The Brogues, then most notably with Quicksilver Messenger Service, where the complex interplay between himself and fellow-guitarist John Cipollina did much to define the unique contributions that made up the San Francisco Sound and based band. Rest in Peace you old Guitar Slinger. You will be remembered with fondness by all of us that saw and heard you play over the many years."
Born as Gary Grubb, Duncan grew up in Ceres, California, and in 1965 joined The Brogues, in Merced, CA. The band recorded a pair of singles including the Nuggets garage rock classic 'I Ain't No Miracle Worker'. The Brogues also featured drummer Greg Elmore, and both men were invited to team with guitarist John Cipollina and singer-songwriter Dino Valenti, who had been working as a traveling folkie. Along with bassist and vocalist David Freiberg and a third guitarist, Jim Murray, they formed the band that would become the San Francisco-based Quicksilver Messenger, but they were immediately reduced to a quintet when Valenti was arrested and jailed for marijuana possession.
Quicksilver swiftly built up a following as part of the San Francisco acid rock scene with like Jefferson Airplane and The Grateful Dead. They also played at the Monterey Pop Festival in June 1967, alongside The Jimi Hendrix Experience, Big Brother & The Holding Company, and Canned Heat.
Quicksilver held out longer than the other major Bay Area bands in signing a recording deal, but finally signed with Capitol Records in late 1967, by which time Murray had left the band. Duncan told an interviewer, "We had no ambition toward making records. We just wanted to have fun, play music and make enough money to be able to afford to smoke pot."
The band released their self-titled debut on the label the following year, followed by the live Happy Trails by the same line-up in early 1969. Duncan temporarily dropped out of the band that same year and did not appear on the third album, Shady Grove, which featured the newly added British pianist Nicky Hopkins.
By 1970, not only had Duncan returned, but so too did Dino Valenti, who took over the band's lead vocal spot for the albums Just For Love, What About Me (both 1970), Quicksilver (1971, with Freiberg, Cipollina and Hopkins now out) and Comin' Thru (1972). The group split that year, then reunited for Solid Silver in 1975, with Duncan, Cipollina, Freiberg, Elmore and Valenti on board.
Duncan later formed new line-ups of Quicksilver (no longer using Messenger Service in the name and sometimes calling it Gary Duncan's Quicksilver), with which he released several albums beginning in the late 1980s.
Explore Our Quicksilver Messenger Service.
Format:
UK English