GloRilla, Ice Spice, Destroy Lonely, And More Featured On Spotify's 'Most Necessary'
Other artists featured include SleazyWorld Go, Central Cee, Babyface Ray, and more.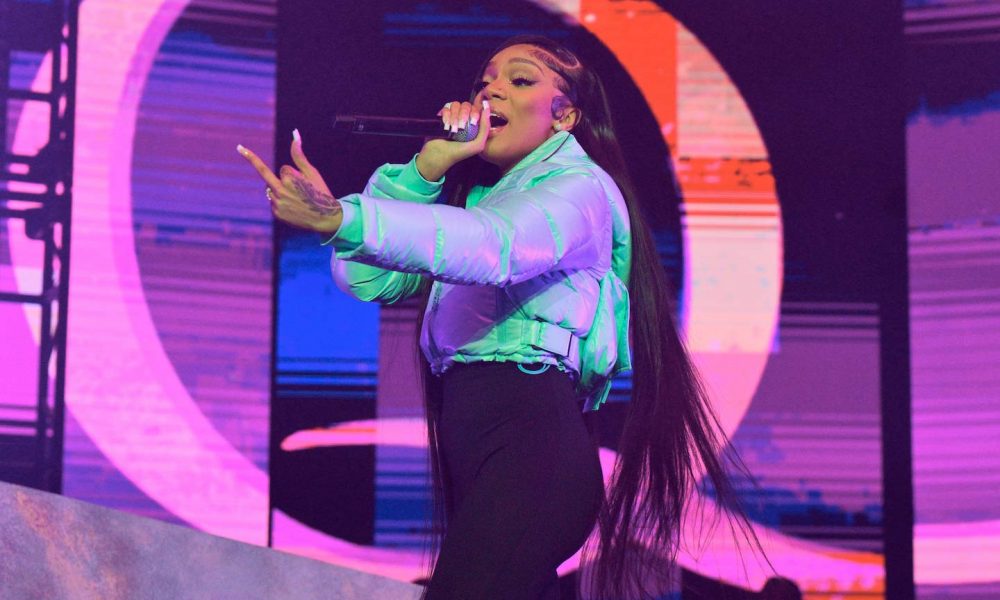 Spotify has kicked off its annual "Artist To Watch" campaign, using its various popular and influential playlist brands to highlight and amplify new artists, revealing its predictions for the next wave of music stars across various genres in 2023.
Up first, Most Necessary, Spotify's playlist for the next generation of voices in hip-hop, has unveiled the roster of emerging stars who are primed to impact hip-hop culture and make their mark in the music industry. Some of those stars include GloRilla, Ice Spice, Destroy Lonely, and more.
It has been an exciting time for all three of those aforementioned artists. In December, the Grammy-nominated GloRilla secured her second No.1 on U.S. Urban Radio with her single "Tomorrow 2" featuring Cardi B. The smash song debuted at No.1 on Apple Music, landed at No.9 on the Billboard Hot 100 chart, trended No.1 on YouTube upon its release, and currently has over 82 million views and counting.
The Memphis native previously achieved the chart-topping feat in August, when her breakout single "F.N.F. (Let's Go)" soared to No.1 on the U.S. Urban Radio chart.
In Ice Spice land, the artist recently revealed her sure-to-be next smash, "In Ha Mood." The Jersey Club-inspired track was produced by RIOTUSA.
On the single the New York native shows off her playful rap style, spitting, "In the mirror, I'm doin' my dance/ And he packin', I know by his pants/ He a rapper, but don't got a chance/ Stuck in my ways so I'm lovin' my bands."
In October, Destroy Lonely shared the dripped down video for his track "VTMNTSCOAT." Filled with bass heavy electronic production, Lonely raps about leveling up: "I walk in the store and I buy what I want, if I love that ho, I might put that b___h on."
The visuals feature Lonely in his element, laid back yet living lavishly in designer clothes while staying authentic to himself. The single appears on his latest highly praised project NO STYLIST, which arrived this past summer via Opium. The video was directed by JMP.
Other artists featured on the Spotify list include Finesse2tymes, SleazyWorld Go, Central Cee, Babyface Ray, Saucy Santana, 2Rare, and Real Boston Richey.