Bob Rock And The Late Gord Downie Share Video For 'Greyboy Says'
Downie is the tragically departed frontman of The Tragically Hip.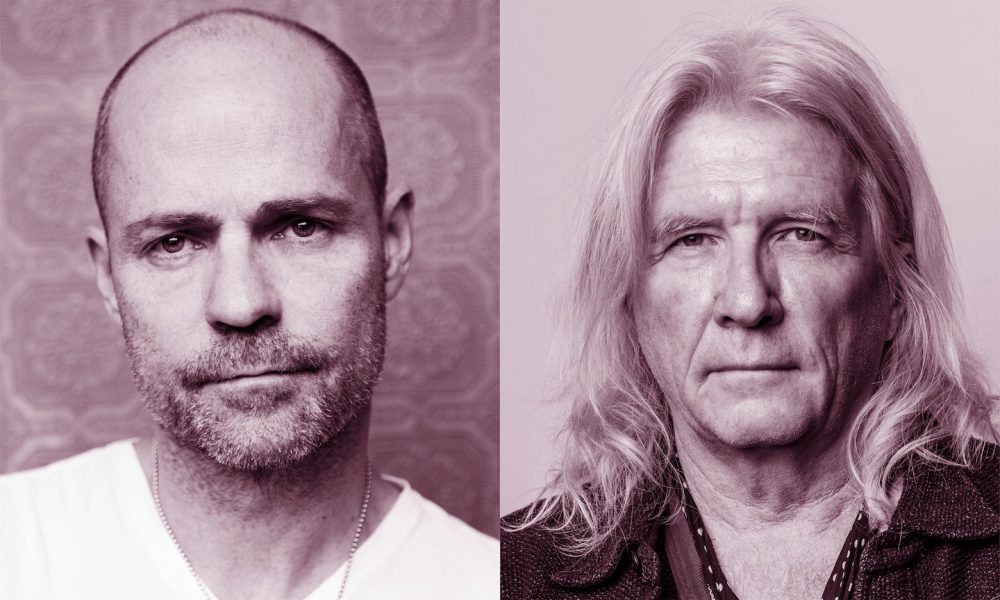 Bob Rock and the late Gord Downie have shared "Greyboy Says," the penultimate song before the arrival of their long-anticipated album Lustre Parfait.
The track is a rallying cry, the physical combustion of poetry and power. The track is filled to the rafters with searing electric guitars and incomparable wails of wisdom. With words by Downie–the iconic late frontman The Tragically Hip, one of the most beloved rock bands in Canadian history–and music by Rock, "Greyboy Says" is alight with Gord's heartrending lyrics of resilience and Bob's incomparable sonic theatrics.
Gord Downie & Bob Rock - Greyboy Says (Official Music Video)
The opening song on Lustre Parfait, "Greyboy Says" was also the last Gord recorded with Bob for the collaborative project. Gord shines through when he sings "You can do it, and if you can't I'm here"–an impossible assertion of his everlasting closeness. On "Greyboy Says," Rock's mastery of brash post-punk energy inspires one of the most memorable performances of Downie's unparalleled career.
"Because of what he wrote, I had to make the music better. That says a lot about the way that Gord wrote the lyrics. I can't interpret them, I only have what I hear in his words," remembers Rock–the multi-platinum-selling producer of Metallica, Motley Crüe, The Offspring, Nelly Furtado, Michael Bublé, Bryan Adams, and more. "The first line of the chorus is 'Greyboy says – do what you love' and I think that sums up the song. Greyboy is somebody that has wisdom, that brings positivity, and belief in the future, to go out and find it, to not be scared or sidetracked by all the things life throws at you."
The song arrives with a music video that features archival footage of recording sessions with Downie, cut with Rock performing the song in-studio with guests Dexter Holland and Noodles from The Offspring, along with Abe Laboriel Jr., the longtime Paul McCartney drummer, and Jamey Koch on bass, who both feature on the album.