Bob Rock And The Late Gord Downie Share 'The Moment Is A Wild Place'
'Lustre Parfait' is out Friday, May 5 via Arts & Crafts.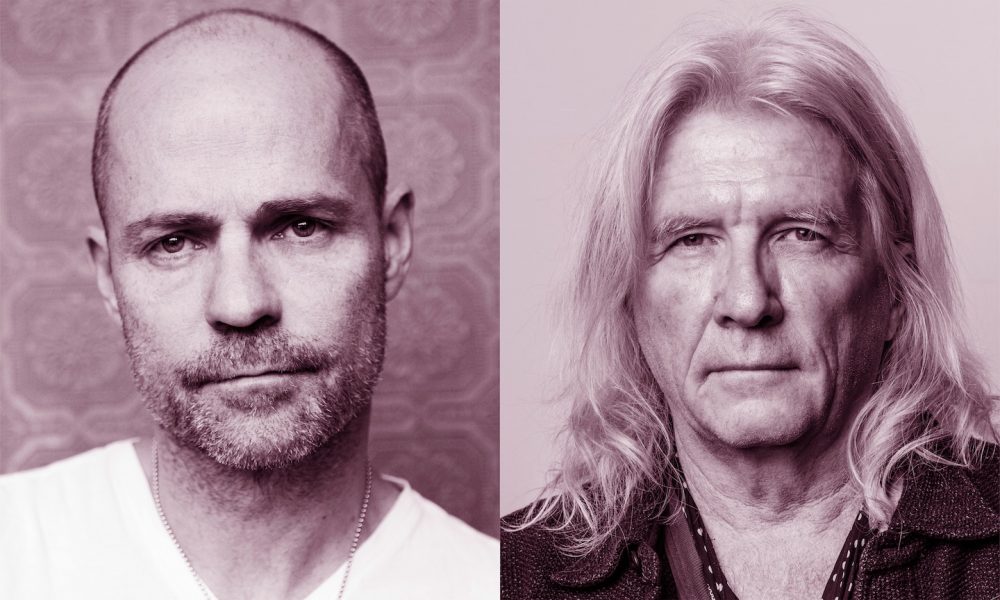 Grammy Award-winning producer and musician Bob Rock has unveiled "The Moment Is A Wild Place," the latest single from the long-fabled collaboration between him and Gord Downie, late frontman of legendary Canadian rock band The Tragically Hip.
Shop the best of The Tragically Hip on vinyl and more.
The epic ballad, out now via Arts & Crafts, heralds the upcoming release of Lustre Parfait, the ninth album to bear Downie's name outside of The Tragically Hip, and the first to bear Rock's. Arriving on Friday, May 5, 2LP, CD, and digital formats are available for pre-order now. The Moment Is A Wild Place EP–featuring the seven-and-a-half minute title track along with five additional album cuts–is available now at all DSPs and streaming services.
Gord Downie & Bob Rock - "The Moment Is A Wild Place" (Official Visualizer)
"I've always been a fan of long pieces of music," says Bob Rock. "Setting a mood and going someplace, just taking you somewhere. The music was based on that journey, this rising tide of chords, crescendos in the chorus. Somehow, I stumbled on this magic chord, a simple minor to a major progression, and it moved me. And Gord reacted to it. It's absolute perfection in terms of songwriting and in terms of what he did. It's special because of what he talks about. The lyric was written before he was diagnosed with the sickness that he had. They say you gotta live in the moment. It causes you to look back, and I get choked up every time I hear it, still. I think most people will be moved by it. It's one of his finest moments."
More than a decade in the making, Lustre Parfait sees Downie's peerless lyricism and incendiary heart given newfangled energy by his longtime friend and collaborator, famed producer/musician Bob Rock. Their partnership began in 2006 when Rock–known for his award-winning work with Metallica, Mötley Crüe, and Michael Bublé, to name but a few–produced The Tragically Hip's acclaimed 10th studio album, World Container, followed in 2009 by the chart-topping We Are The Same.