Health And Ekkstacy Team Up For New Track, 'Still Breathing'
'DISCO4 :: PART II' is out April 8.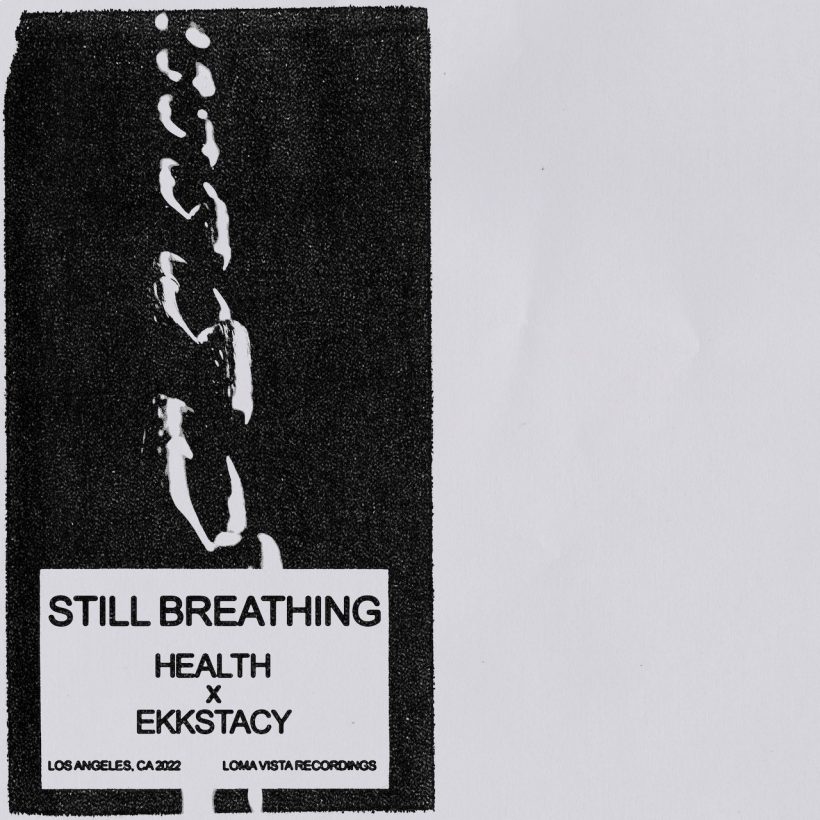 HEALTH have released "STILL BREATHING," a collaboration with teenage post-punk experimentalist EKKSTACY, from the band's forthcoming album DISCO4 :: PART II, due out on April 8 via Loma Vista Recordings.
The taut and simmering track demonstrates the breadth of HEALTH's sonic palette and follows "COLD BLOOD," HEALTH's thunderous first collaboration with metal titans Lamb of God. The track proves the band can devote themselves to a genre and detonate it all in the same track. The group also released an accompanying animated video by Łukasz Rusinek.
HEALTH x EKKSTACY :: STILL BREATHING
The 12-song LP includes their recent collaborations with Nine Inch Nails and Poppy alongside new tracks with Backxwash, Perturbator, and others, and closes with a new original HEALTH single, "THESE DAYS 2.0.2.1.".
The band of Jacob Duzsik, John Famiglietti, and Benjamin Miller are set to play an album release show at L.A.'s 1720 on April 6, featuring EKKSTACY and BASECK as support, ahead of a run of European dates with Peturbator, Youth Code, and Maenad Veyl on select dates. Tickets are on-sale now.
Last year, HEALTH recruited Deftones frontman Chino Moreno for their Dark Nights: Death Metal Soundtrack cut, "Anti-Life."
HEALTH was so directly inspired by the third installment of Dark Nights: Death Metal that they wrote the song "ANTI-LIFE" about a mathematical formula fabled to allow those who understand it to dominate all other sentient beings.
As the songs took shape, executive producer Tyler Bates (Guardians of the Galaxy, Watchmen, John Wick) reveled in facilitating collaborations with often unexpected results. When HEALTH's members professed a long-standing love of Chino Moreno, Bates reached out to him, and, with mutual enthusiasm, Moreno completed a guest vocal for "ANTI-LIFE" within days. "Everyone freaked out when they heard Chino's track," Bates says. "It was cool to be able to link HEALTH up with Chino, who is one of their favorite singers of all-time."