Watch Henry Rollins In Conversation With Penelope Spheeris
The renowned filmmaker's remarkable CV includes critically-acclaimed trilogy, 'The Decline Of Western Civilization' and box office smash, 'Wayne's World'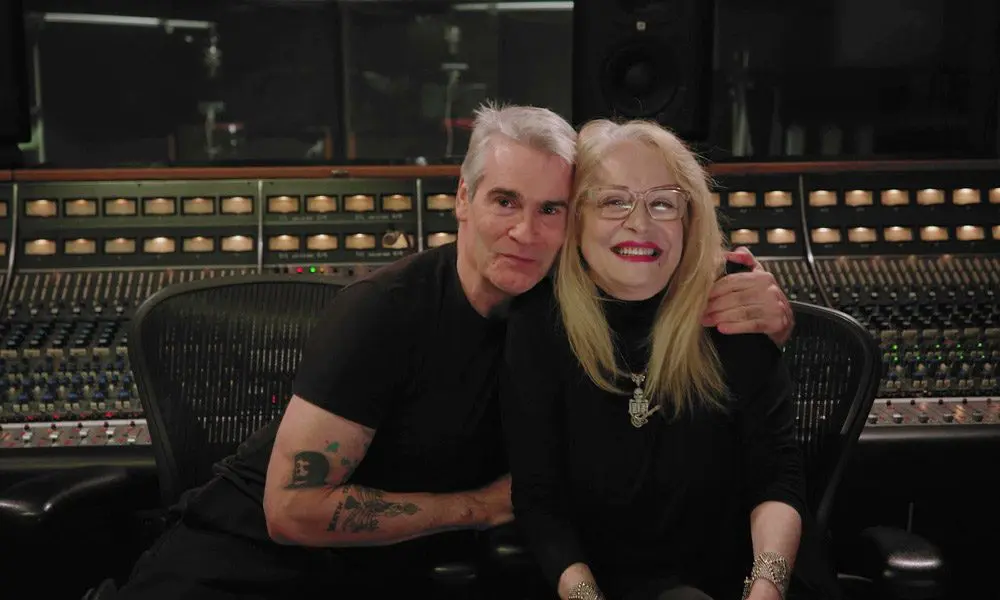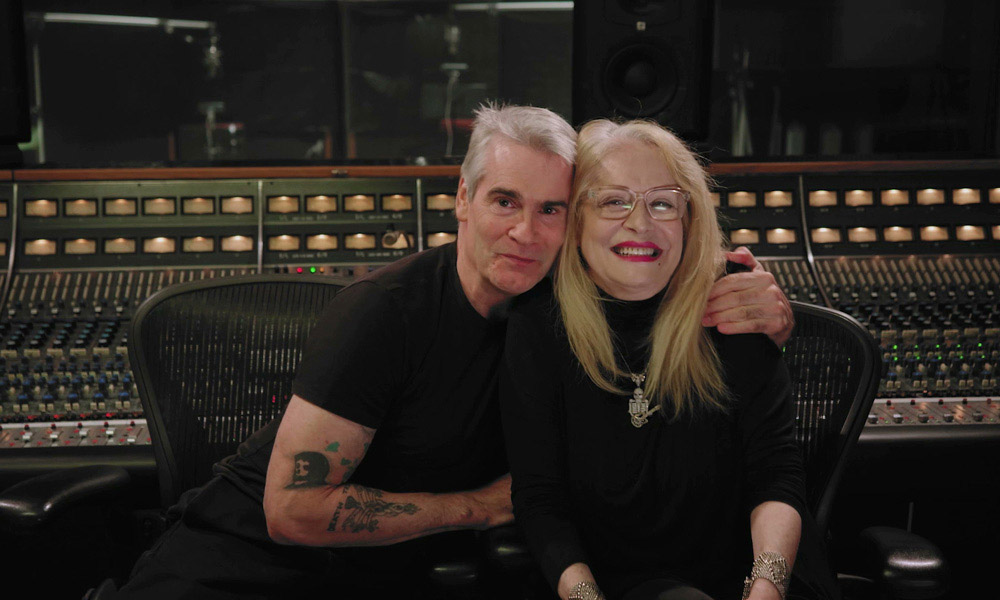 As The Sound Of Vinyl curator Henry Rollins puts it, Penelope Spheeris is "a fantastic filmmaker, a great documenter and a rock and roll person". Born in New Orleans, but forever associated with Los Angeles, her remarkable CV includes her critically-acclaimed trilogy, The Decline Of Western Civilization and, of course, Wayne's World: a box office smash during the early 1990s which remains her highest-grossing film.
Spending her teenage years in Orange County, southeast of Los Angeles, Spheeris majored in film and has a Master of Fine Arts degree in Theater Arts from UCLA in Los Angeles, California. She then launched her career by producing short subjects for comedian Albert Brooks, many of them being highlights in the first season of the television series Saturday Night Live. She also directed We Sold Our Souls for Rock 'n Roll, a documentary about Ozzy Osbourne's Ozzfest but famously declined the offer of directing influential spoof rockumentary, This Is Spinal Tap.
With such a singular history to draw upon, it's no surprise that Penelope Spheeris' in-depth uDiscover Music interview with Henry Rollins proved such a riveting watch. You can see it in its entirety below, but if you scroll down first, you can read a few choice selections where Spheeris reveals a little about her past, discusses what motivates her as a filmmaker and how music has informed her life and work.
Henry Rollins Chats With Filmmaker Penelope Spheeris | In Partnership With The Sound Of Vinyl
What was it about music that made you want to capture it documentary style?
Penelope Spheeris: "My biggest influence in documentary filmmaking comes from trying to understand human behavior, so people that go whack on stage are very interesting to me. I want to understand why they do that. So I think it was the performance aspect. But also, especially with the first movie, The Decline Of Western Civilization, the first one, it was so chaotic and so crazy. I was just trying to understand why these people are doing what they're doing.
Was there something in you that had any kind of affinity to these people, or was it sheer curiosity, or a combination?
Penelope Spheeris: "I really related to the punk rock scene because I had an extremely chaotic upbringing of my own. I had seven stepfathers and I was raised in a very abusive, violent household. So when I found the punk scene, I was like, 'Geez, I feel right at home here'. And if there's a [mosh] pit going around and it didn't scare me, it just kind of was like, 'OK, cool, I found my place in life.' And I think I associated or had a closeness to it ever since."
How has all the music you've absorbed informed the adult you are now?
Penelope Spheeris: "It's kept me away from dropping over into the negative side. Because every day I walk a line where I'm like, 'OK, I can go real negative or I can go real positive'. If I put on a song, I put on Norman Greenbaum's "Spirit In The Sky" I'm fine. If I put on Pink Floyd's "Shine On You Crazy Diamond" I'm fine. The music keeps me on the positive side. I don't know how better to explain it."
Do you feel you were the right person with the right attitude in the right place at the right time to capture those scenes on film?
Penelope Spheeris: "Yeah, total luck. I feel like it was a gift from God. I really do and I'm not an especially religious person, but I feel that for me as an individual, I feel so fortunate I was able to live through those times, document those times, save it for future generations. The Decline Of Western Civilization was inducted into the Library Of Congress National Film Registry in December last year. When you think about the fact that when I first made it, they banned it from being screened in Los Angeles and now it's going into the National Film Registry. That's reason enough to try and do some art that you believe in."
Shop exclusive vinyl records in all genres on The Sound Of Vinyl.