Imagine Dragons Discuss New Single 'Sharks' In Apple Music 1 Interview
The band's hotly-anticipated new album, 'Mercury – Acts 1 & 2' is set for release on July 1.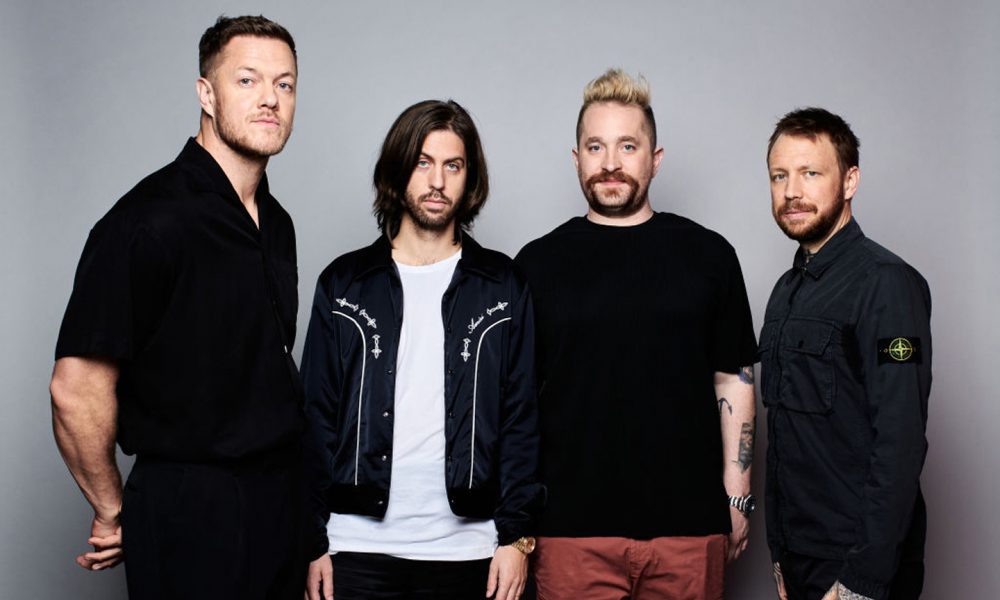 Dan Reynolds of Imagine Dragons joined Hanuman Welch on ALT CTRL Radio on Apple Music 1 to discuss the group's new song "Sharks" from their double album Mercury — Acts 1 & 2, due out on July 1.
During the course of the interview, he told Welch about the themes explored on the songs, the decision to release a double and more.
Speaking about "Sharks", Reynolds said, "Songs like "Sharks", for instance, were really written on the latter end, one of the newer songs.
"There's like heaviness on this record, but there's also a lot of irony kind of. "Bones" and "Sharks" kind of do a similar thing, where it's like a lot of tongue in cheek."
"It's a dark narrative, like "Sharks" is this narrative of like man, especially as you get older too, it's like another thing. The world is filled with sharks. And as you get older it becomes more and more evident, but it's also a self-reflection of like, "But how can you judge, because how many times have you been a shark?" It's like you see sharks, but are you one too? You know what I mean? Are you a shark? You're kind of asking yourself that question. I kind of wanted to find this middle ground that was like, "Death happens, and the world is filled with selfish people, but is there a way to kind of almost laugh at that, because it is inevitable?" I don't want it to all be just like emo in that way, but rather a little more like, at the end of the day, you've just got to laugh at it."
"All you can do is just smile and continue on, because thus is life, and that was the point. "Sharks", the whole post chorus like, "He's coming to get you. Woo. Woo," like kind of laughing at it almost. I love the juxtaposition on songs that are dark, but also maybe a little funny, ironic, or self-aware.
Later on in the interview, Reynolds told Hanuman Welch about exploring the theme of grief on Mercury Act 2.
"As you get older, you realize you just don't have time for nonsense or pleasantries, I guess", he reflected. "Life is short. This new record, Mercury – Acts 1 & 2, it all is focused on death, but Mercury Act 2 is really focused on post death, like dealing with someone who is close, who has passed, and then what? And then they're gone, and then it's like, but what does tomorrow look like, right? It's like post grief. Grief is always there, but life continues.
"You don't have a choice in that, so it's about being present. All you have at the end of the day after you lose someone very close to you, is it really makes you count your moment. Every moment matters. Every day matters. It's not a cliché. It's really a real thing, especially when you're so close to someone, and then they're gone, and that's it. Then, you're like, "Will I see this person ever?" I don't know. I don't know."