D-Nice, Bobby Brown, El DeBarge Gather For 'In A Perfect World'
Non-profit founder Manuela Testolini honored Derrick 'D-Nice' Jones and Reshma Saujan at the recent A World Of Good luncheon.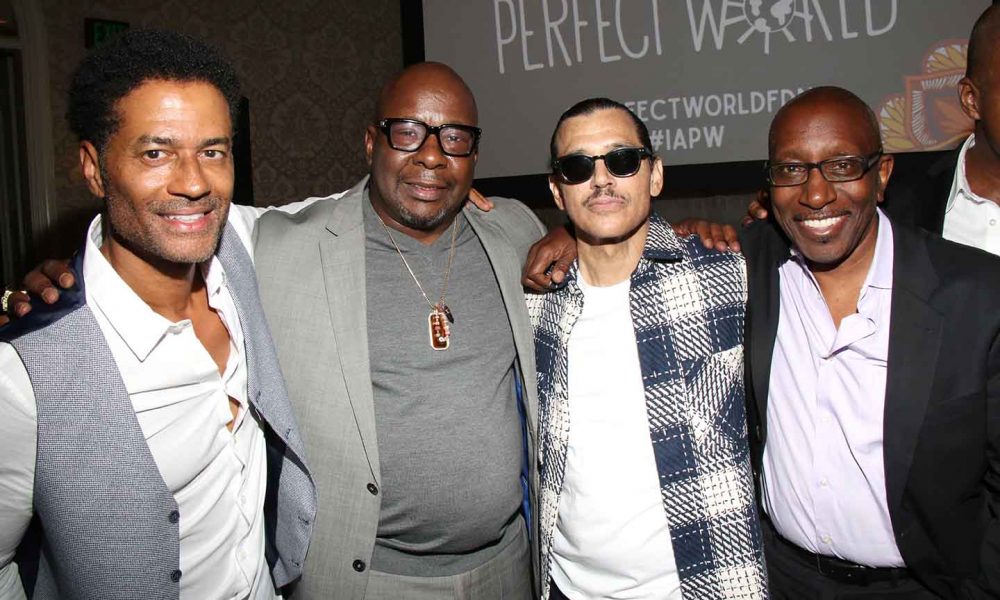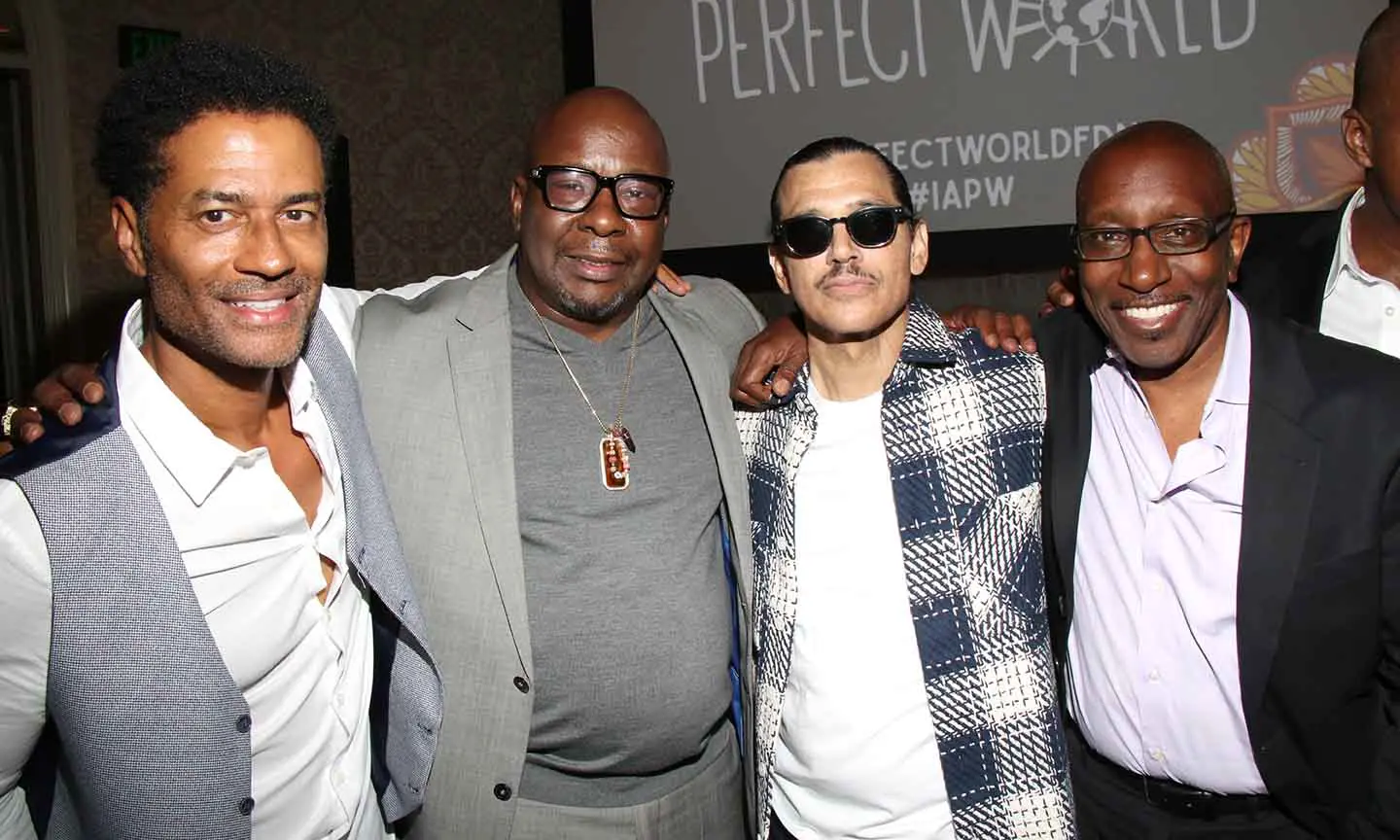 D-Nice, Bobby Brown, and El DeBarge were among the attendees for a recent luncheon in support of the non-profit In A Perfect World. Founded by Manuela Testolini, the organization seeks to "inspire and empower the next generation with the opportunity, tools, and voice to make an impact in the world."
In a heartfelt speech, given at the Beverly Hills event, Testolini said that In A Perfect World all started with a "missing blue crayon." "When I came across a young boy staying in a shelter," she explained, "I asked him how I could help create his perfect world? The boy responded, 'All he wanted was a blue crayon.'" She continued, "I came to realize the young boy was the child of domestic violence survivor, and the mother had grabbed what she could in the middle of the night when she decided to leave, and the one thing missing in the crayon box that she was able to retrieve was a blue crayon." Years later, and In A Perfect World is an award-winning organization that supports educators and children in underserved classrooms, providing mentorship and avenues for artistic expression to at-risk youth. They also build schools in high-poverty communities and encourage young people to take action and make a difference.
After Testolini's speech, actress Monique Coleman (High School Musical) led an insightful conversation on "Rising to Your Authentic Self" with the evening's honorees Derrick "D-Nice" Jones and Reshma Saujan. Jones came to mainstream attention during the COVID-19 pandemic for his "Club Quarantine" DJ sessions, but he also is responsible for discovering Kid Rock. Fellow honoree, activist, and international best-selling author, Reshma Saujan is the CEO of the nonprofit organization Girls Who Code. She expressed gratitude for Testolini and the mission of In A Perfect World.
The evening concluded with a special surprise performance from five-time Grammy award-winning singer, songwriter, and musician El DeBarge. Tina Knowles Lawson, Debra Lee, Cookie Johnson, Bobby Brown, and the rest of the attendees sang cheerfully to hit songs like "All This Love," "I Like It," and more. Later, Rahsaan Patterson performed "Where You Are" as well. Both performances were supported by Greg Phillinganes and Eric Benét.
Find out more information on how you can support In A Perfect World here.