James Taylor Shares 1990s BBC Acoustic Performance Of Classic 'Fire And Rain'
The solo clip is taken from an episode of the arts series 'The Late Show.'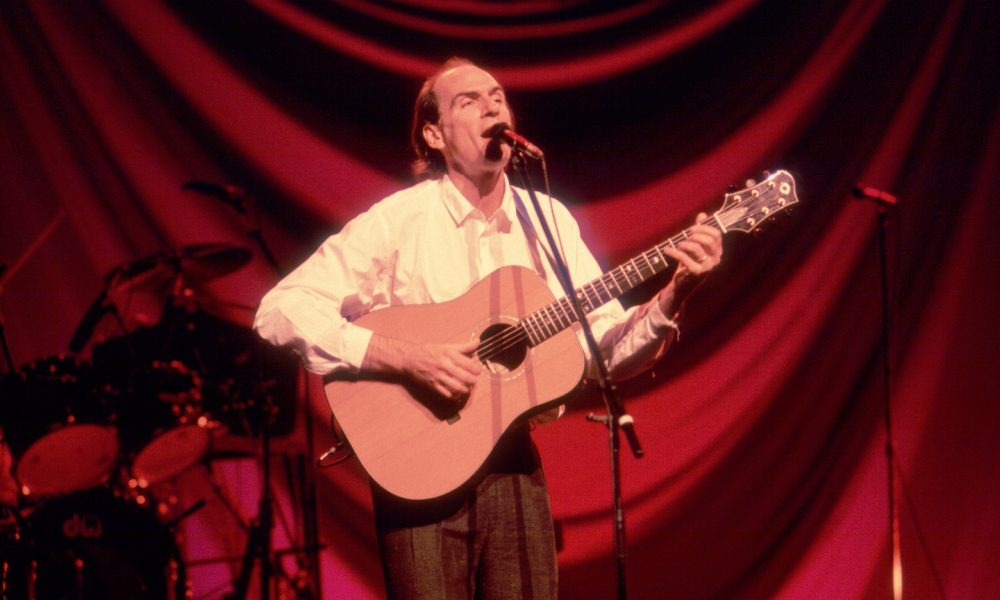 James Taylor's official YouTube channel has shared a November 1993 performance of one of his best-loved and most enduring songs, "Fire and Rain." The solo clip is from an episode of the BBC arts series The Late Show.
Shop the best of James Taylor's discography on vinyl and more.
Taylor performed the classic composition from his Sweet Baby James album of 1970 as well as "The Frozen Man," from his then current studio album New Moon Shine, released in 1991. "Fire and Rain" was written in part for his friend Suzanne Schner, who committed suicide while Taylor was in London making his self-titled first album for Apple Records. In the same month as the Late Show performance, Taylor also appeared on Saturday Night Live, on which he sang "Slap Leather," "Secret o' Life," and Chuck Berry's "Memphis, Tennessee."
James Taylor - Fire And Rain (The Late Show, Nov 3, 1993)
The song has inspired almost 250 recorded cover versions, including several in the year of its first release, by the likes of John Denver, Anne Murray, Johnny Rivers, and R. Dean Taylor. It was also cut by Bobby Womack, Gladys Knight and the Pips, Al Jarreau, Billie Jo Spears, and countless others.
"Fire and Rain" has been a feature of almost every concert ever since by Taylor, who is set to continue his current tour at Orion Amphitheater in Huntsville, AL on August 22. Dates extend until a September 10 concert at Wolf Trap in Vienna, VA. Meanwhile, an extremely limited edition of his US triple platinum JT album of 1977 is to be released on July 28 by European reissue specialists Music On Vinyl on July 28.
JT, which included such favorites as "Your Smiling Face," "Handy Man," and "Secret o' Life," will feature a gatefold sleeve with linen laminate finish. It will be pressed on red vinyl in an 180 gram audiophile edition of just 1000 copies, as the first of several albums from Taylor's discography due from the label in the coming months.
Buy or stream James Taylor's American Standard album.