Jeff Goldblum And Freda Payne Unite On 'Lazy Afternoon'
The track is the latest to be taken from his upcoming EP, 'Plays Well With Others'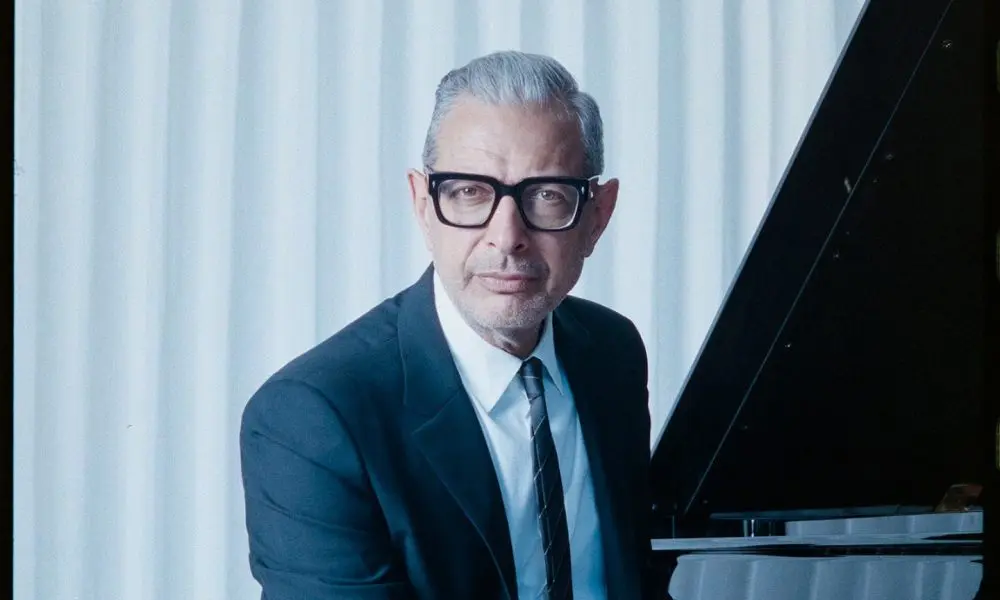 Jeff Goldblum has teamed up with legendary singer and actor Freda Payne on his new single, "Lazy Afternoon."
The track is the latest to be taken from Goldblum's upcoming new EP, Plays Well With Others, which will feature a number of collaborations.
"Lazy Afternoon" also features Goldblum's long-time band, The Mildred Snitzer Orchestra, and with them, he and Payne create a smooth, laidback atmosphere. "It's a lazy afternoon/And the farmer leaves his reaping," Payne sings. "And the meadow cows are sleeping/And the speckled trouts stop leaping upstream."
The song was originally written by Jerome Moross and John La Touche for the 1954 musical The Golden Apple. Over the years, it has been covered by numerous artists, including Barbra Streisand and Shirley Horn.
It follows "Moon River," the first single from Plays Well With Others. Goldblum recruited Mattiel Brown of indie-rock duo Mattiel for that take on the Andy Williams classic. The collaboration may seem a surprise to some, but Mattiel's catalog includes a song named after the Jurassic Park actor, while it often projects his face onto the stage at its gigs.
Other guest stars set to feature on Plays Well With Others include Kelly Clarkson, who will sing on a version of Cole Porter's 1930 song "Don't Fence Me In," and Brazilian singer-songwriter. The latter will appear on a cover of the 1962 track "I Wanna Be Around."
Plays Well With Others will be released on March 24 via Decca Records. It will be followed by a handful of live gigs in the UK, with Goldblum set to appear at London's Royal Festival Hall, Rough Trade East, and Ronnie Scott's Jazz Club in April.
Last year, Goldblum and the Mildred Snitzer Orchestra shared a festive release in the form of "The Christmas Waltz." The song was originally written for Frank Sinatra and recorded for the first time in 1954.