Watch Jimmy Dean Sing Country Favorites On 1967 'Ed Sullivan Show'
Dean performs a selection of hits by other artists to mark Country Music Month.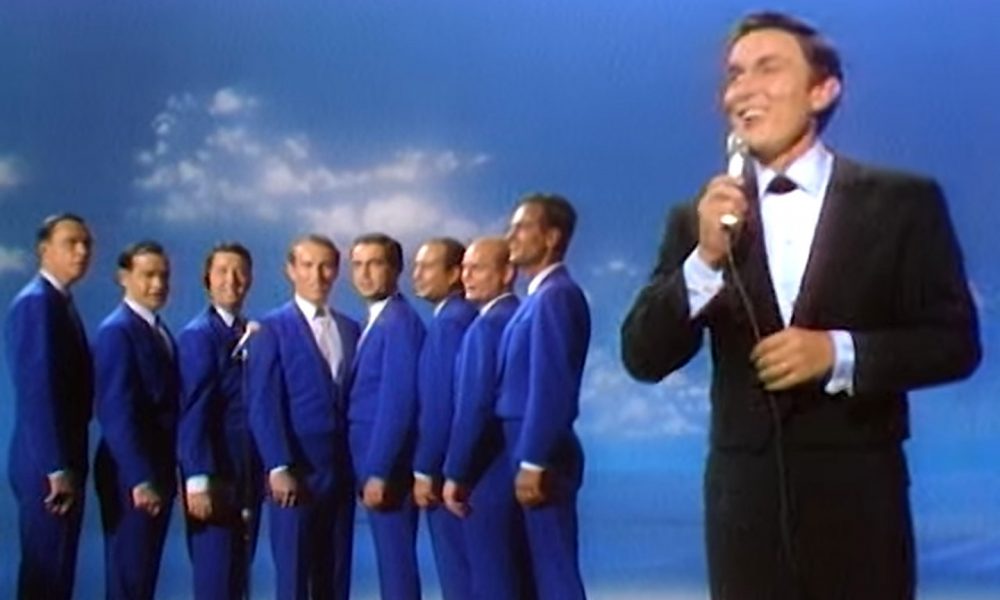 Texan hitmaker Jimmy Dean is celebrated in a newly-shared clip from the 1967 archives of The Ed Sullivan Show. He performs a selection of country music favorites by other artists to mark Country Music Month.
The entertainer famous for hits of his own such as 1961's "Big Bad John" and 1965's "The First Thing Ev'ry Morning (And The Last Thing Ev'ry Night") is seen in an edition of the long-running staple of variety television from October 8, 1967. The show also featured comedy spots by Joan Rivers and the most frequently-featured act in the show's entire history, Canadian duo Wayne and Shuster.
By this time, Dean had been not only a hugely established name in country music for many years, but a veteran of his own TV series. After first charting with "Bumming Around" (as Jimmie Dean) in 1953, he hosted his own CBS series in 1957 and 1958, and another for ABC from 1963 to 1966. Dean's other 1960s hits on Columbia included "P.T.109" (based on the sinking of John F. Kennedy's torpedo boat in 1943) and "Little Black Book."
Moving to RCA Victor, the singer's success continued with the 1966 country Top 10 single "Stand Beside Me," but despite many other chart appearances, he didn't return to that high ground until "I.O.U." in 1976. He also had notable success as a businessman, including with a line of pork sausages.
On the Sullivan show, Dean and his eight-piece Cimarron Singers perform a medley of country evergreens. The frontman explains that despite his Texan background, he records in Nashville, and is marking the fact that Music City has produced some of the best-loved hits of the previous 20 years. After the choir open with "Tennessee Waltz," he launches into Eddy Arnold's "Anytime" and continues with "Born To Lose," "Oh, Lonesome Me," "I Can't Stop Loving You," and "Jambalaya (On The Bayou)."
Watch all the latest archival videos from The Ed Sullivan Show on the program's official YouTube channel.