John Mellencamp's New Album, 'Strictly A One-Eyed Jack' Is Out Now
The new record features three collaborations with Bruce Springsteen including the first album single 'Wasted Days.'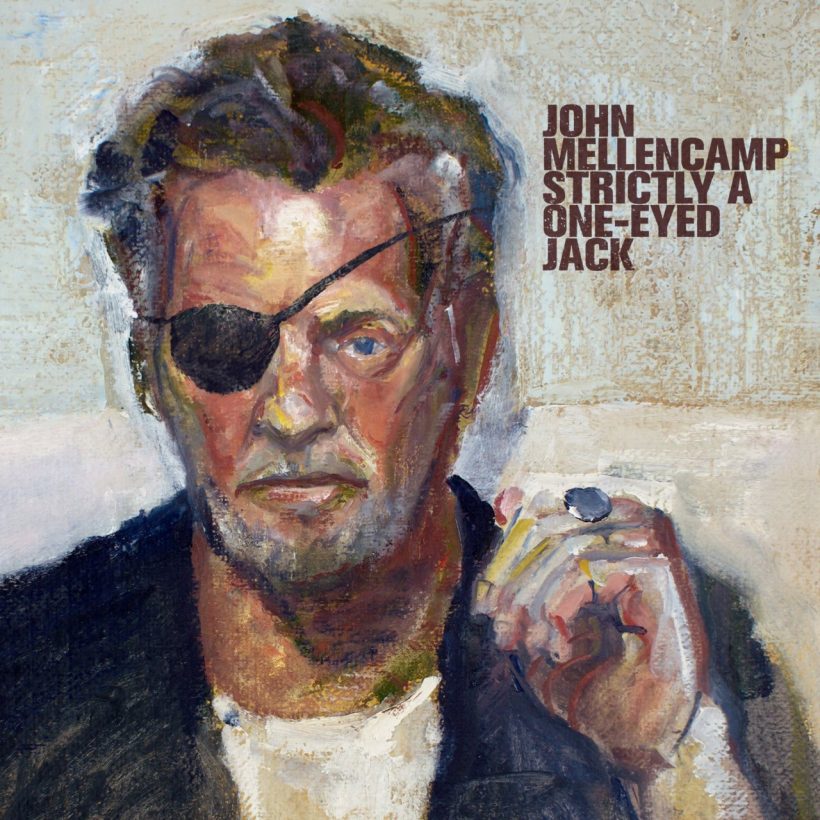 John Mellencamp's new album Strictly A One-Eyed Jack is out now on Republic Records. To celebrate the album's arrival, Mellencamp has shared the record's latest single "Did You Say Such A Thing", which you can check out below.
The album—written and produced by Mellencamp himself at his own Belmont Mall Studios in Bloomington, Indiana—features three collaborations with Bruce Springsteen including the first album single "Wasted Days."
"I worked on three songs on John's album and I spent some time in Indiana with him," Springsteen told Sirius XM's E Street Radio IN 2021. "I love John a lot. He's a great songwriter and I have become very close [with him] and had a lot of fun with him. I sang a little bit on his record."
John Mellencamp, Bruce Springsteen - Did You Say Such A Thing (Visualizer)
Strictly A One-Eyed Jack has been attracting highly positive reviews. The New Yorker said, "Mellencamp is a poet of ennui, making him an apt mouthpiece for our moment." Forbes said, "Mellencamp is absolutely uncompromising and unyielding as an artist", while The Associated Press declared that "Longtime fans of Mellencamp will find much to like on this new offering from the artist. Time spent listening will certainly not be wasted time."
Mellencamp shared two live albums during 2021. Lonely Street (Live 1984) arrived in May with a 17-song tracklist including "Shoot Out The Lights" and "Don't Let Me Be Misunderstood." In August, he shared The Good Samaritan Tour 2000 which included 12 songs across 43 minutes. It featured "All Along The Watchtower" and "In My Time Of Dying."
The latter album arrived alongside Mellencamp's documentary The Good Samaritan Tour 2000. The film was narrated by Matthew McConaughey, with special contributions by Nora Guthrie. It follows Mellencamp on his iconic 2000 tour in which he played free shows across the country.
Strictly A One-Eyed Jack includes the following tracks:
"Always Lie To Strangers"
"Driving In The Rain"
"I Am A Man That Worries"
"Streets Of Galilee"
"Sweet Honey Brown"
"Did You Say Such A Thing"
"Gone So Soon"
"Wasted Days"
"Simply A One-Eyed Jack"
"Chasing Rainbows"
"Lie To Me"
"A Life Full Of Rain"