Jon Batiste And The Mzansi Youth Choir Perform On 'America's Got Talent'
Batiste and the South Africa-based group performed 'Worship.'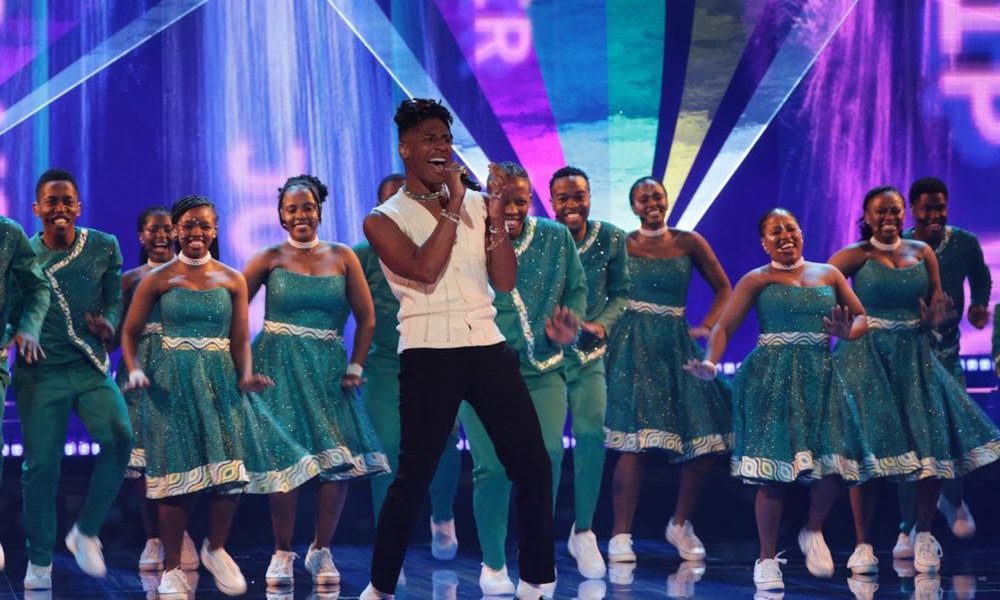 Jon Batiste joined the Mzansi Youth Choir for an inspiring performance of his single "Worship" on the season 18 finale of America's Got Talent.
Their rendition of "Worship," from Batiste's acclaimed new album World Music Radio, combined Batiste's exhilarating energy with the Mzansi Youth Choir's tremendous talents. Check out the performance below.
Jon Batiste performs "Worship" with Mzansi Youth Choir | Finale | AGT 2023
Mzansi Youth Choir is a group from Soweto, South Africa, initially formed to keep youth singers off the streets and help them focus their energy on creating art. A dedicated champion of music's unifying power and empowering the next generation of musicians, Batiste is the perfect collaborator for this special performance.
Batiste's latest studio album, World Music Radio—featuring collaborators including Jon Bellion, Lana Del Rey, Lil Wayne, and more—draws inspiration from his mission to create community with the power of music. The album received widespread critical acclaim for its universal message and genre-defying sound, hailed by NPR as "a sprawling exploration of what global music can sound like," and by the Associated Press as "a mesmerizing way to dial into Batiste's eclectic and wide musicality."
The album is inspired by one profound question: Isn't all music, in essence, world music? Drawing inspiration from Batiste's mission to create community with the power of music, this album serves as a sonic passport for listeners' ears, inviting them on a transformative musical journey meant for everyone.
Of World Music Radio, Jon says, "A range of collaborators in locations all across the globe made this a reality. There was a lot of joy in making this, and it definitely translates to the listening experience – and now to you."
Batiste both hones in on his singular style while leaving ample room for his collaborators to imbue these songs with their unique voices. On "Raindance," Batiste queues up a gritty bassline and dub drums to give the song a sturdy reggae influence. Jazz quartet Native Soul lend the instrumental assist on the track, making it a deeply complex musical composition that also hits on the surface level thanks to Batiste's soaring vocal performance.