Julian Lennon Shares His Desert Island Discs
From Keith Jarrett to Steely Dan, the singer-songwriter shares his essential albums.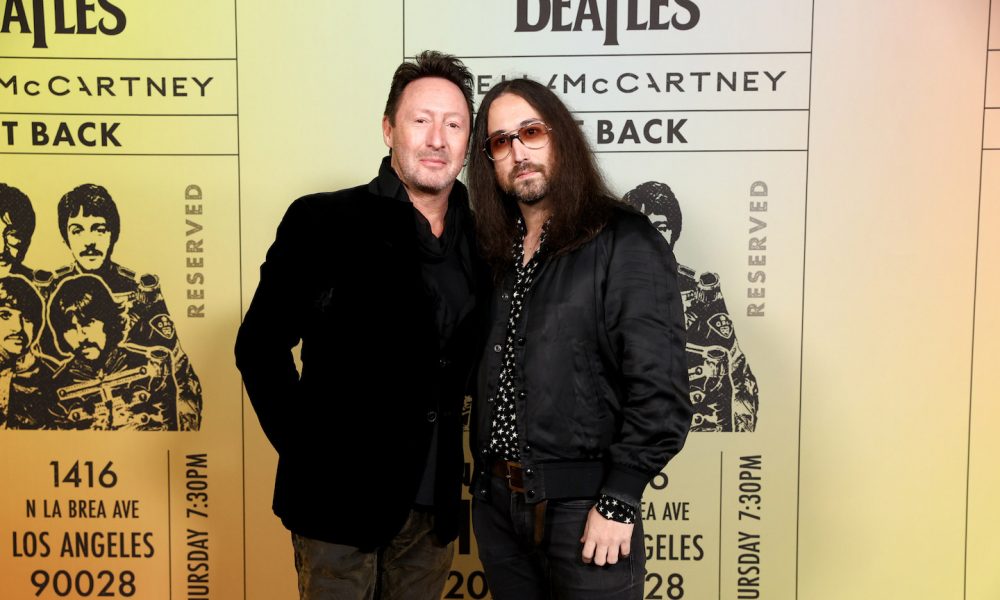 Julian Lennon has opened the door on his musical passions to the public by giving Spin his list of the top five albums he can't live without.
The 58-year-old singer-songwriter has been bringing his own music to the world since 1984's Valotte, snaring fans with hits like "Too Late for Goodbyes" and the title track. But if you want to find out about the tunes that turn him on, this short-but-weighty list will fill you in on his personal tastes.
Perhaps the least surprising entry on Lennon's list is The Beatles' Sgt. Pepper's Lonely Hearts Club Band. Lennon has never tried to sidestep the legacy of his legendary father's band, and he singles out their 1967 game-changer as being "magical in every way."
Similarly, it's not a shock to find David Bowie on Lennon's list, simply because, well, it's David Bowie. Who hasn't been influenced by him? In fact, Lennon is so indebted to Bowie that he refused to choose a single album, simply declaring that any Bowie LP would have a place in his Top 5.
Rikki Don't Lose That Number (Live From Mohegan Sun Arena)
Steely Dan's Pretzel Logic, home to such classics as "Rikki Don't Lose That Number" and "Any Major Dude Will Tell You," also makes the cut. It's their "unique lyrical content, melodies and chord progressions that Lennon loves most of all.
Maybe the most unexpected entry of Lennon's list is The Koln Concert, a milestone release by jazz piano giant Keith Jarrett from 1975. Surprisingly, Lennon states, "I would always try to recreate his style, and would literally have piano pieces that lasted for 10 – 20 Minutes."
So, what's the fifth album on the list? We'll let you look that one up for yourself. After all, we've got to leave some surprises to Spin. But we can reveal that any Lennon fans out there who've been wondering when he'll finally follow up 2011's Everything Changes will be heartened to hear that he says he's got "music, film and photography projects" coming up in 2022.
Buy or stream The Beatles' Sgt. Pepper's Lonely Heart's Club Band.