Hear Keith Urban's Latest 'Speed Of Now' Preview, 'Change Your Mind'
Urban also begins hosting a second series of The Keith Urban Playlist for national UK broadcaster BBC Radio 2 on August 8.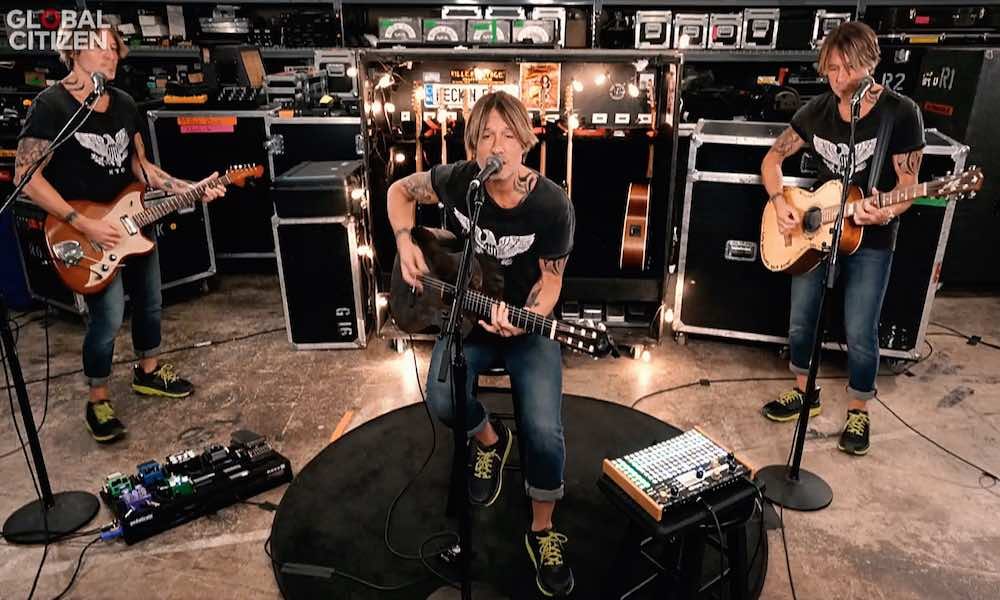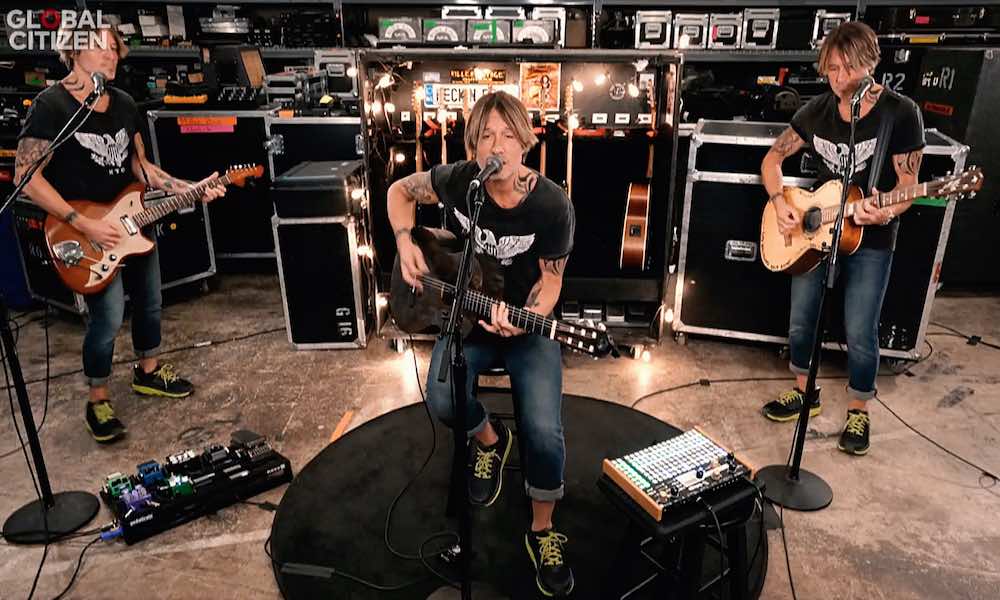 Keith Urban has unveiled the new song "Change Your Mind," which is available to stream and download from today (7) and with pre-orders of his new album The Speed of Now Part 1. The full-length follows on September 18.
The gentle, pensive "Change Your Mind" is the fifth song to appear ahead of the 16-track album, following the recent "Superman" as well as "Polaroid," "God Whispered Your Name" and "We Were."
Keith Urban - Change Your Mind (Audio)
From tomorrow (August 8) at 8pm BST, the star will be hosting a second series of The Keith Urban Playlist for national UK broadcaster BBC Radio 2. Over the course of four new programs, he will play and talk about both contemporary and classic songs and artists that have moved and inspired him, and talk about his own experiences of writing, recording and performing.
Keith Urban - This is THE SPEED OF NOW (Album Trailer)
Urban is also hosting a contest via which 25 Capital One cardholders and guitarists will be able to join him for a virtual round table discussion. Winners will also have the video of them playing guitar featured during the artist's #iHeartFestival set in September. Entrants can upload a video of themselves playing along to "Superman" to enter! Click to see the official rules.
The tenth anniversary iHeart Radio Music Festival takes place on September 18 and 19, starting at 9pm ET/6pm PT, also starring BTS, Coldplay, Kane Brown with special guest Khalid, Migos, Miley Cyrus, Thomas Rhett, Usher and more.
Keith Urban - THE SPEED OF NOW Part 1
In Urban's lighthearted trailer for the album, he talks about what he's been doing lately, from writing songs to "a whole lot of making coffee." He muses about watching TV ("I mean, what is there to watch, now that Game of Thrones is done?") and talks about the inspiration he takes from driving, when "all of a sudden a song hits you." The car stereo then plays "The Birdie Song." The clip also shows Urban in the studio working on "Change Your Mind," "Superman" and other tracks such as "Tumbleweed" and "Wait."
The Speed Of Now Part 1 is released on September 18. Pre-order it here.
Listen to the best of Keith Urban on Apple Music and Spotify.