Watch Killer Mike Discuss His New Single And Video 'Run'
The track features Young Thug and Dave Chappelle.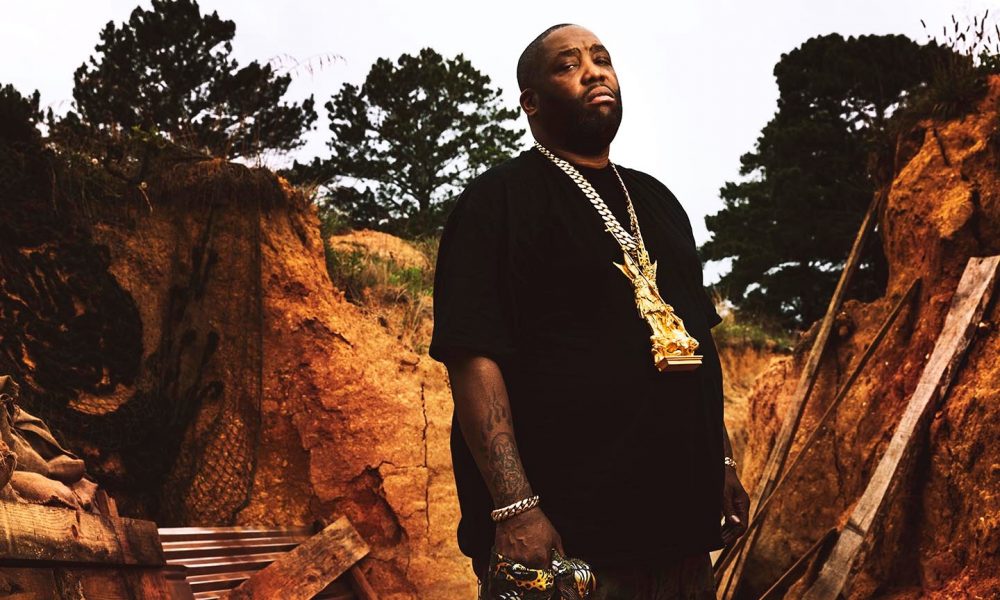 Killer Mike has released his first solo music in over ten years with "RUN," a song and video that reframes American history to include Black history as a part of the nation's history. To celebrate the new song, Mike also discussed the track in a BTS conversation filmed on set during the music video production.
"In this video, obviously certain things are gonna stand out," Mike explains. There's a war going on. There's a war going on for people who want justice and righteousness and there's a war that's symbolized by old confederate uniforms and Nazi-like uniforms."
Killer Mike - RUN Behind-The-Scenes of the Official Music Video
The song, which features a verse from Young Thug and production by NO I.D., arrives paired with a stunning visual, portraying the fight for freedom in a captivating, visceral context, augmented by an intro monologue from Dave Chappelle inspired by the song's themes.
Directed by Adrian Villagomez, "RUN" represents the Just against the tyrannical, Black people and allied people up in arms together rising against the Nazi-esque secessionists that want to take the country back into the confederacy.
Killer Mike - RUN ft. Dave Chappelle & Young Thug (Official Music Video) ft. Young Thug
"RUN," which has already seen widespread support via airings on BET and MTV, a Zane Lowe interview along with features in The Guardian, Complex and more, marks Mike's first solo material since his breakout solo album R.A.P. Music in 2012. That album, which was produced by El-P, inspired their collaborative project, Run The Jewels.
Mike has also frequently surfaced as a cultural commentator in high regard, from his own shows Love and Respect (WPBA / Revolt) and Trigger Warning (Netflix), to regular appearances on Late Show with Stephen Colbert and Real Time with Bill Maher, to his stint as a campaign surrogate for Bernie Sanders, to viral moments addressing the public in the wake of the Ferguson verdict and the police killing of George Floyd. Mike was also the recipient of Billboard's inaugural 2020 Change Maker Award.