Lasse Wellander, ABBA Guitarist, Dies Aged 70
The highly-respected guitarist played on numerous classic ABBA hits such as 'Knowing Me, Knowing You' and 'The Name Of The Game.'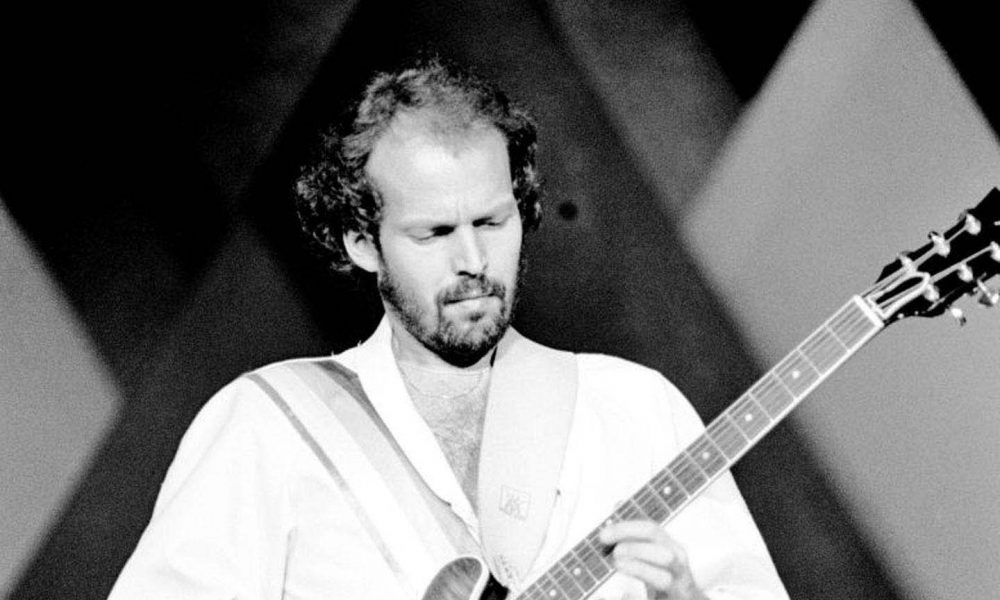 Guitarist Lasse Wellander has died at the age of 70. The musician was most known for having played the guitar on 24 classic tracks performed by Swedish pop supergroup ABBA but passed away on Good Friday, April 7, following a short battle with cancer, his family has confirmed.
A statement posted to Facebook read: "It is with indescribable sadness that we have to announce that our beloved Lasse has fallen asleep. You were an amazing musician and humble as few, but above all you were a wonderful husband, father, brother, uncle and grandfather.
"Lasse recently fell ill with what turned out to be cancer that had spread, and early on Good Friday he passed away surrounded by his loved ones. We love and miss you so much."
Following the news of Wellander's passing, the ABBA Museum was the first to pay tribute to the musician as they remembered how much he had worked with the legendary hitmakers throughout their career.
Their statement read: "After a short period of illness our beloved friend and the absolutely brilliant guitarist Lasse Wellander has passed away. He was the most caring and lovely person and a truly devoted musician. Please take a moment and listen to all his fantastic guitar playing for ABBA – from the early years to Voyage."
Wellander began to play guitar in the early 1960s and joined local bands in his home town of Nora. He later played with the group Blues Quality, from Örebro, and when they split, he and other remaining members formed the nucleus of Nature. That group became the backing band on Polar recording artist Ted Gärdestad's summer tours in the early and mid-1970s, where he met ABBA's Björn Ulvaeus and Benny Andersson.
Hebegan touring with Ulvaeus, Andersson, Agnetha Fältskog, and Anni-Frid Lyngstad during the height of their fame in the 1970s and can be heard playing on some of their biggest hits. These included "Knowing Me, Knowing You," "Take a Chance on Me," "The Name of the Game," and "Voulez-Vous," and he also assisted on the creation of their jukebox musical Mamma Mia! in 1999.
In a statement, Ulvaeus, Andersson, Faltskog and Lyngstad said: "Lasse was a dear friend, a fun guy and a superb guitarist. The importance of his creative input in the recording studio as well as his rock solid guitar work on stage was immense. We mourn his tragic and premature death and remember the kind words, the sense of humor, the smiling face, the musical brilliance of the man who played such an integral role in the Abba story. He will be deeply missed and never forgotten."