LL Cool J And The Roots Drop NBA In-Season Tournament Anthem
The track combines LL's 'Mama Said Knock You Out' and The Roots' 'Here I Come.'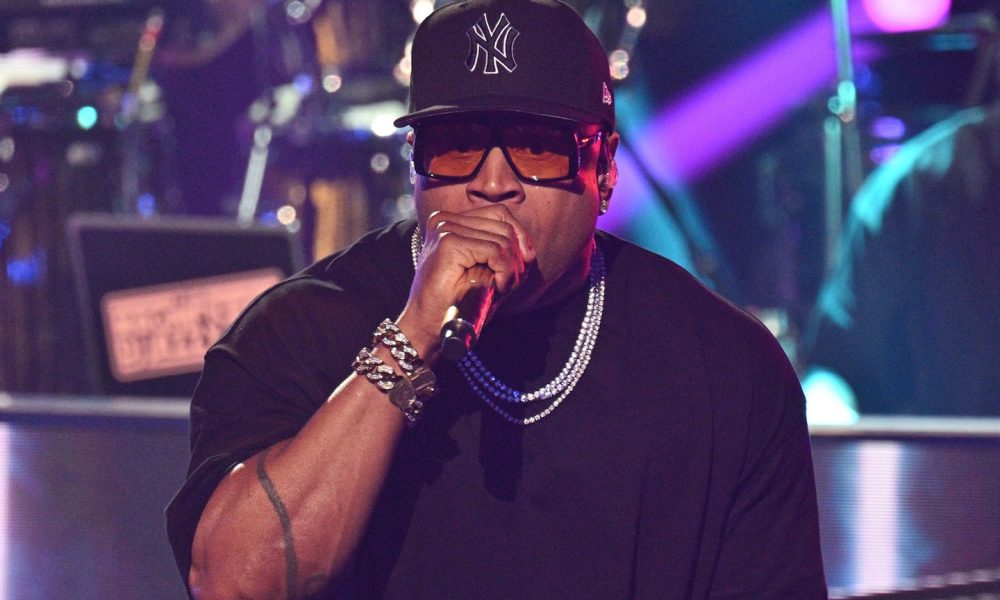 LL Cool J and The Roots have combined two of their anthemic songs—"Mama Said Knock You Out" and "Here I Come"—for the NBA In-Season Tournament.
Shop the best of LL Cool J's discography on vinyl and more.
An accompanying video finds LL and Roots members Questlove and Black Thought joining forces to fuse their hits to create a memorable mash-up to kick off the In-Season Tournament.
NBA In-Season Tournament Anthem
According to the NBA's press release, the anthem "will serve as the musical backdrop for the stages of the In-Season Tournament, starting with Group Play involving all 30 teams and progressing through the single-elimination Knockout Rounds, culminating in the Championship."
"I've been a fan of the NBA ever since I can remember, and it's a real honor to have my record serving as the anthem for this monumental moment," said LL in the release. "I'm excited to see the energy of the song translate to the play on the court during the NBA In-Season Tournament."
This isn't the first time this year LL and The Roots have linked up. Back in June, Rock The Bells & Live Nation Urban announced The F.O.R.C.E. (Frequencies of Real Creative Energy) tour headlined by both acts.
The historic tour marked LL Cool J's first headlining arena tour in 30 years. Living up to the acronym F.O.R.C.E. (Frequencies of Real Creative Energy), the lineup for the tour was personally curated by LL Cool J himself.
In addition to The Roots, who performed together at the Grammy Awards earlier this year, celebrating the 50th Anniversary of Hip-Hop, the shows also featured legendary DJ Jazzy Jeff and DJ Z-Trip. Unlike the traditional "opening act – headliner" format, the show was a nonstop musical mash-up with artist performances interwoven within one continuous musical set backed by The Roots.
Speaking on the tour, LL Cool J said, "I'm excited to be on my first arena tour in 30 years. It's proof that our culture is more viable than ever. Get ready for some non-stop beats and rhymes. See you this summer!"