Lorde Shares Details On Fourth Album
Lorde's last album, 'Solar Power,' arrived in 2021.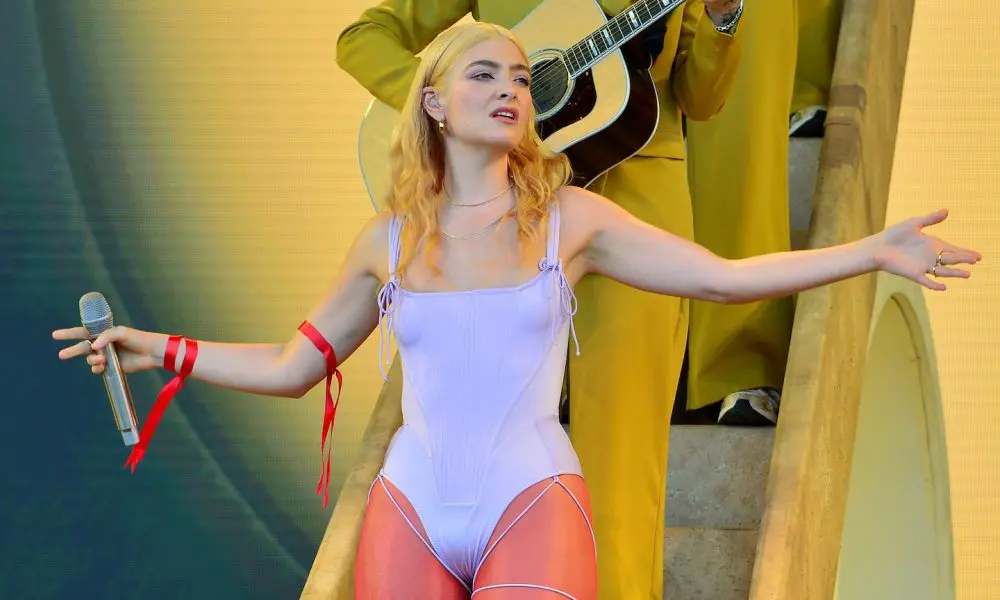 Lorde spoke with Ensemble and shared that she is working on the follow-up to her celebrated 2021 album Solar Power. "It has taken me quite a while [to start working on it]. I mean, I do just take a long time… I do a lot of research, I write a lot down."
She added, "Sort of a big chunk of work before I actually start writing music. So yeah, that's been a really big part of it. It's been super exciting and I feel excited about what's coming." Lorde also gave some hope that it may not be another four years of waiting, as it was between her second and third albums.
Lorde is also well aware that fans found the four year wait between albums two and three to be far too long."You know, it's my intention, it's always my intention, to move as quickly as I f-ing can and then that ends up taking different forms," she said. "But this one, I really am trying to. I don't want to wait, you know, so take from that what you will."
Back in August, Lorde celebrated the one year anniversary of Solar Power in style. She shared a beautiful music video for her song "Oceanic Feeling," filmed on the beach and co-starring her little brother Angelo.
The video perfectly highlights the nostalgic lyrics in the song. Lorde sings, "It's a blue day/ We could jump Bulli/ When I hit that water/ When it holds me/ I think about my father/ Doing the same thing/ When he was a boy/ When he was a boy."
"Who you see in this video is who I truly am, or who I want to be–open, laid bare, water glittering on my skin, speaking directly to you, nothing to hide or prove, just me," Lorde wrote of the video in a newsletter sent out to fans. "The person with me is my other half and best mate, my brother Angelo. Born on the same day five years apart, we've always shared a super close bond. I knew by putting him in the video, I'd be showing myself exactly as I am. Can't be anyone else when that kid's around."