Madison Cunningham Covers Björk For Spotify Singles
Cunningham also offered a reimagined version of 'Life According to Rachael.'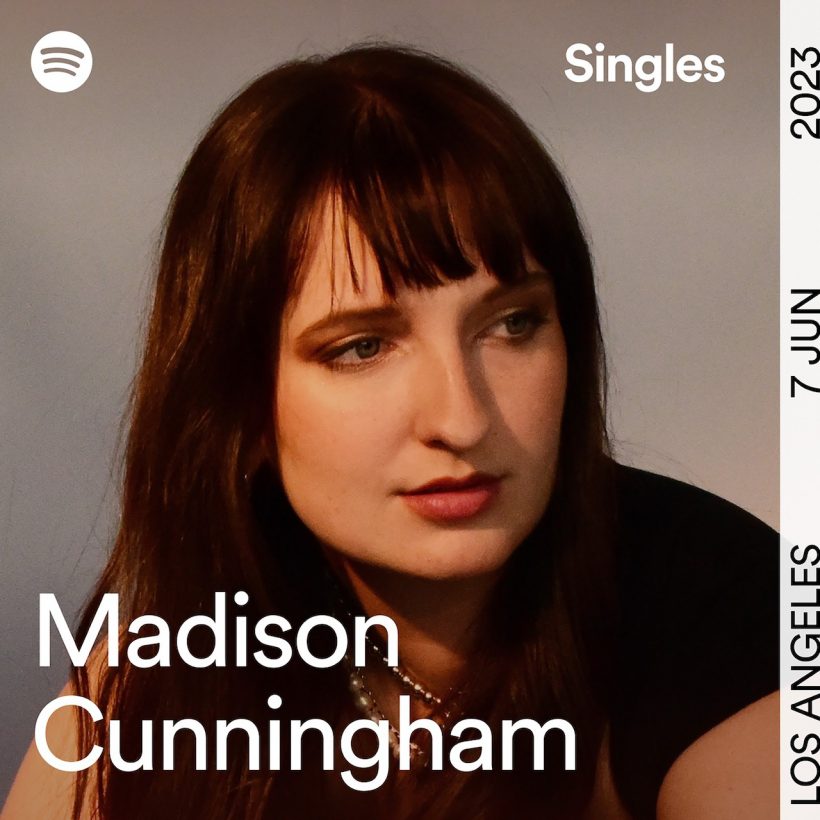 Madison Cunningham has teamed up with Spotify for a new Spotify Singles series. For the release, the Grammy-nominated artist recorded a cover of Björk's beloved "Army of Me," and a re-imagining of her own "Life According to Rachael."
In her first single, Madison's version of Björk's "Army of Me" is full of bass and groove, perfectly complementing Madison's strong vocals and culminating in a rock-filled guitar solo, putting her mastery of the instrument on full display. For her second single, Madison offers a paired-down version of her popular ballad, "Life According to Rachael," with soothing vocals that sound almost like a whisper, beautifully conveying the emotion of the song.
Madison reflected on covering Björk, saying, "Bjork is easily one of my favorite artists of the 21st century. Her voice and songwriting are completely singular and in no way in need of reinterpretation. Though I found it intriguing to take an angsty song with 80s production like 'Army Of Me' and turn it into a gothic ballad humming under those kind of lyrics. The angle is from a far more tortured one, rather than the one of control she sings from. And I related to that a lot while reimagining it."
Last month, Cunningham announced her "Fall 2023 Tour" in celebration of her Grammy-award winning album, Revealer. "Fall 2023 Tour" will kick off on September 11 at Minneapolis's Varsity Theater with additional stops at New York's Bowery Ballroom, Los Angeles' Teragram Ballroom, and more.
Cunningham will be direct support on the entirety of Hozier's forthcoming U.S. tour with stops in 25 cities including New York's Madison Square Garden, Morrison's Red Rocks Amphitheatre, Los Angeles' Hollywood Bowl, and more.
Also in May, Cunningham released a new, deluxe edition of her Grammy-winning album, Revealer, featuring unreleased songs and demos. The critically-acclaimed record won the Grammy for Best Folk Album at this year's ceremony, which took place in February.